If you are owning an education-related website, bet you have once heard of the two noted plugins, which are LearnPress and LearnDash. And you might wonder which one you should choose. What are the ups and downsides of each plugin? This article will explore further and help you find the best LMS plugin for your online business.
Before answering the question on the title, let's recall some important notes you should bear in mind when running a learning management system site: choose your hosting that contains all your data; then pick up a domain to address your website to the users. The next step when you ultimately prepare your content, plugins are essential to successfully launch your site in a perfect way. They are the key to opening the features for visitors to make use of your site, as well as to show you all potential.
For your e-learning website, the LMS plugin can act as an assistant to handle all the difficult tasks you might meet while running the site. Plugins are there to create your own world with your own rules. You don't have to rely on any third party to run your web. There are some criteria to determine its quality.
A good LMS plugin must meet the basic needs of forming functions and features of online courses — from building the course from the ground up, right the way through to providing your students with certificates of completion. And now, let's find out the answer to the big question mentioned above!
What LearnPress and LearnDash can do?
As stated above, an excellent WordPress LMS plugin has the ability to achieve the owner's desire in managing the courses, handling the subscriptions or controlling every course payment, and so on.
Therefore, LearnPress and LearnDash both meet these requirements and then got a high evaluation. The two plugins are very powerful with various functions such as creating courses and quizzes, giving feedback and approval for users' assignments, etc. They are equipped with tons of features. It is straightforward and flexible to work with them.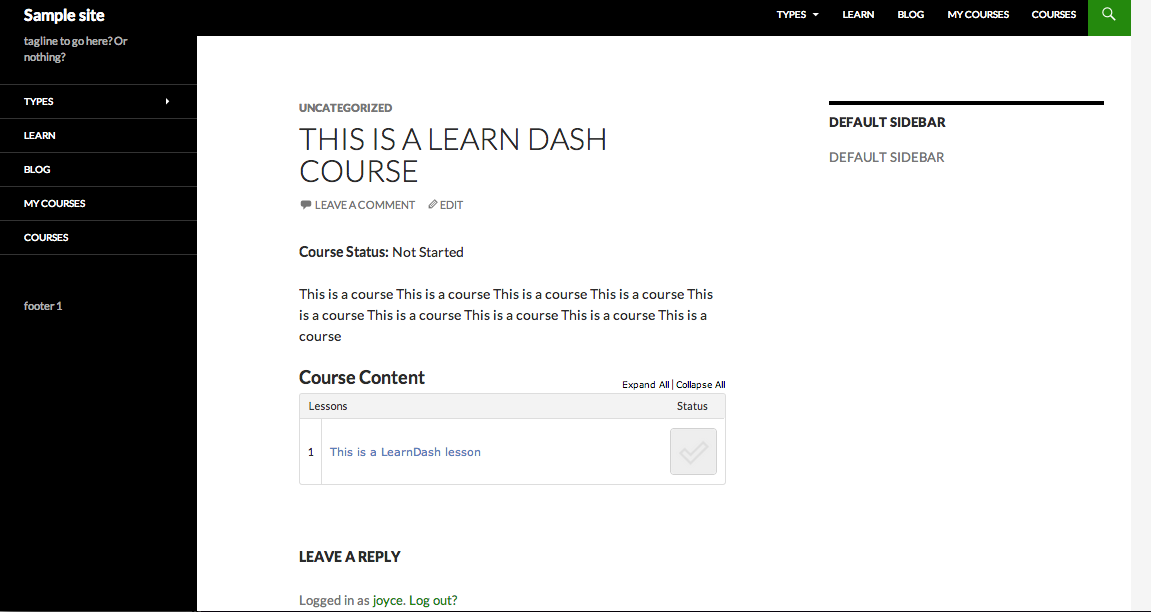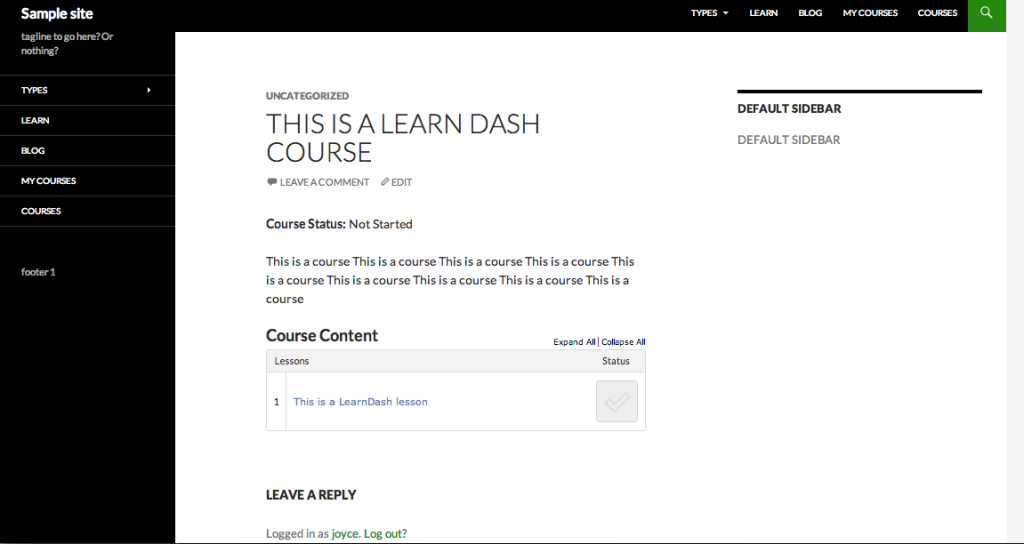 With the two plugins, Course creation is easy with the help of lessons, quizzes, and questions. Merging courses, quizzes, or any other contents are possible and easy. They also let you export content so that you can use it on other WordPress sites also. They are integrated with Paypal & Stripe as well. Therefore, you can sell your courses and turn your site into an e-commercial market.
The differences between LearnPress and LearnDash.
Pricing.
First of all, the price seems to be the most prior factor when buying something for most people. LearnPress costs you nothing and "always will be" as stated on its home page, while you have to pay $159 for LearnDash (the Pro Package only, they have Basic at $129 and Pro Package at $299).
However, the fact is "free" doesn't mean "bad," or "expensive" sometimes doesn't go with quality. Although these plugins are two of the best, besides price, there are many characteristics to make the difference between them.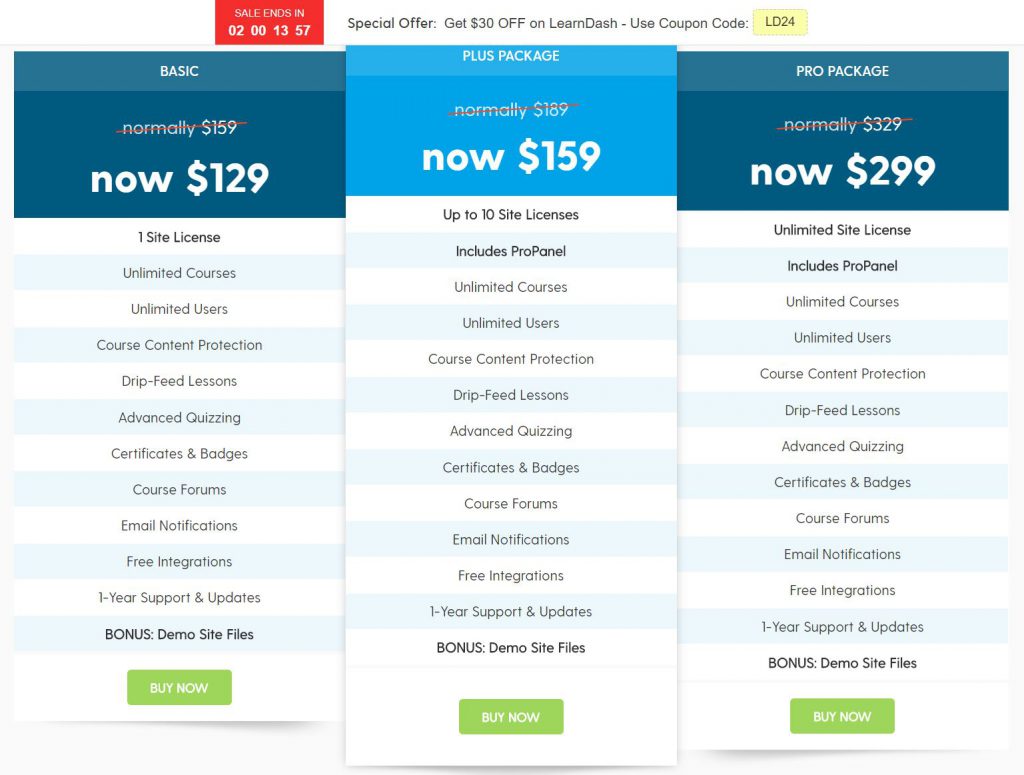 System source.
LearnPress is actively developed because it is an open-source system, which means anyone can use, study, change, and redistribute its source code. This is an ability of LearnPress that boosts the personalization feature of the plugin to the highest and perfectly fits users' demands. On the other hand, the plugin will frequently be updated by users themselves when they report bugs or test any latest version released.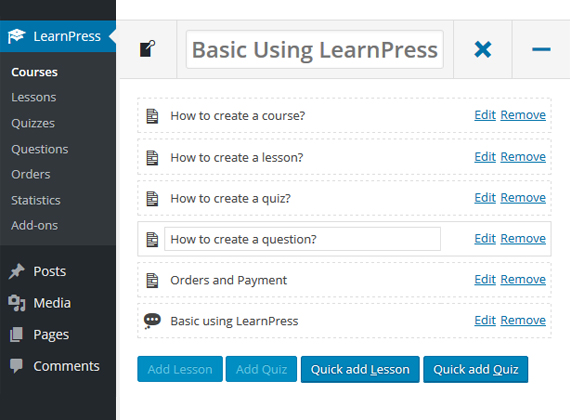 By contrast, LearnDash stays with closed source. That their code is not published is a safeguard for their product. But this is synonymous with the fact that users will be passive while using it. With the amount of money, you have to pay for this plugin ($159 is not small), you have the right to ask for more, especially support services.
Some users complained that they sometimes did not get help from the developers in time when they had troubles with the system. This closed-source system might be suitable for sites that need a high level of security and don't want to share their source with the public.
Number of users.
The number of participants in the LearnPress community reaches more than 200,000. These active users have made the LearnPress community become a robust ecosystem. Among members is an intense interaction. Every feedback and comment will be replied to at lightning speed by other members or by the developers. LearnPress is always proud of its supporters who got your back 24/7.
Although some controversial opinions about the security of open-source systems, thanks to the community and advanced techniques from the LearnPress team, there will be no more worries about a vulnerable system that is readily available for anyone to study and hack. You the users are the ones that gain benefit from 0 dollars.
On the contrary, it is unclear how many users are using LearnDash, which is also a drawback in case of bugs or problems. However, if you look at the brand names that have chosen LearnDash (University of Florida, Digital Market, Infusion soft, etc.), they can be the guarantee statement for you.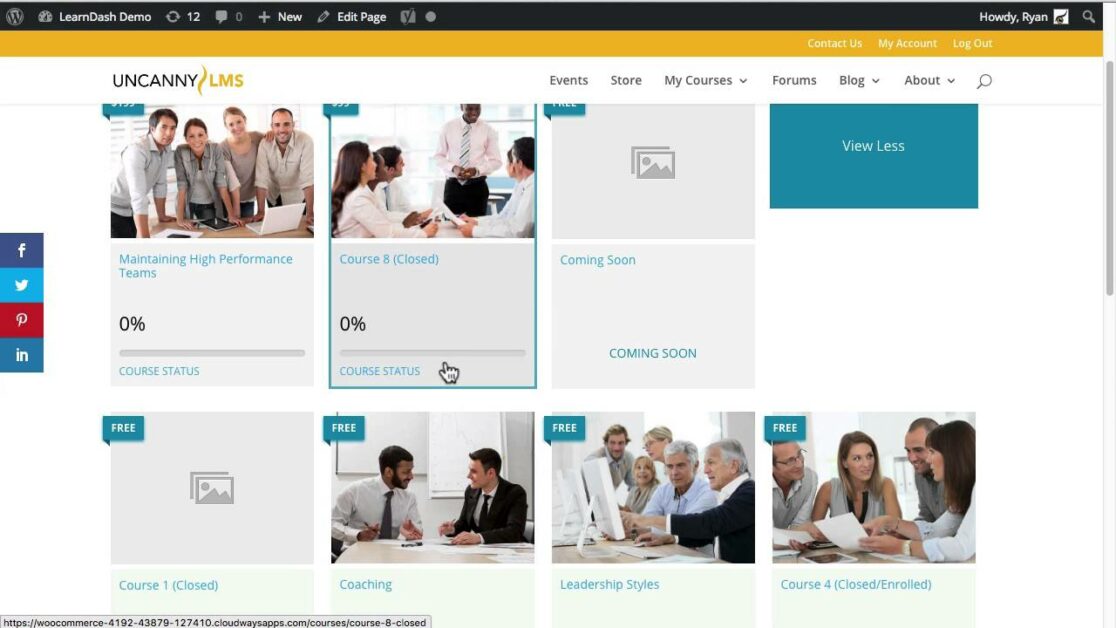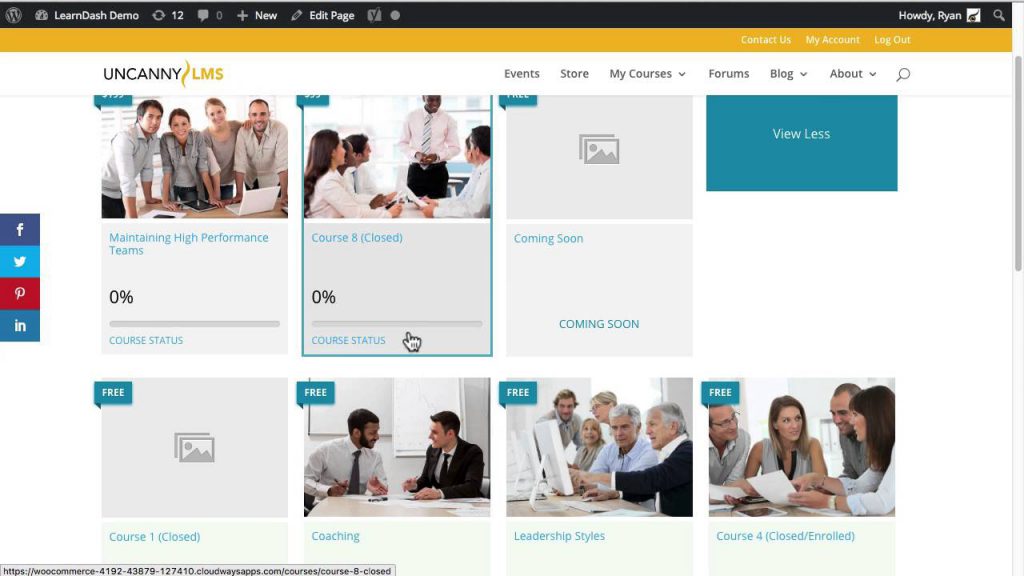 Integrated themes and add-ons.
Most comments about LearnDash's drawbacks are about the quality of themes originating from this developing team. Although customers buy the theme already, they still have to pay for LearnDash to be integrated into the theme. On the other hand, "LearnDash does currently require you to integrate with something like BadgeOS for doing badges and further gamification.
It is not hard to set this up but would be nice to have this feature built-in by default. What they're reporting is solid, but we are always looking for deeper details on student performance" quoted a comment on g2crowd.com. BadgeOS is not the only add-on you have to install.
Furthermore, some vital features are still missing for the course and user management, leading to massive amounts of unnecessary time for user control. The plugin requires more than itself if you want to have more features like a Quizzing module or Documentation. Sometimes the price doesn't stop at $159, particularly when you demand something else, other paid software is compulsory.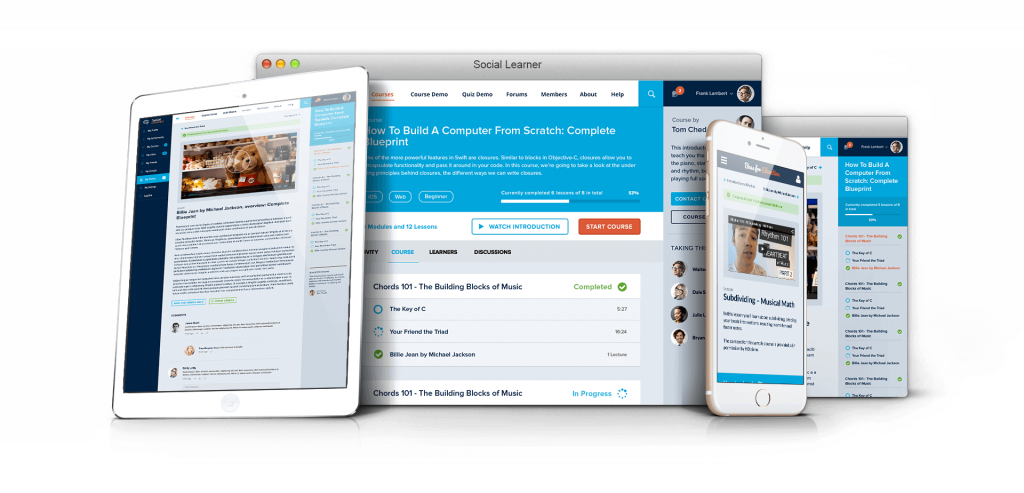 Unlike LearnDash, what ThimPress equips for LearnPress is beyond your expectation. Starting from the themes running with the plugin, please take a look at this magnificence: Eduma, Epsilon, etc. They are all well-prepared items with the latest designs as well as technology. More interestingly, almost all add-ons integrated with this plugin are FREE! Again. Is that amazing?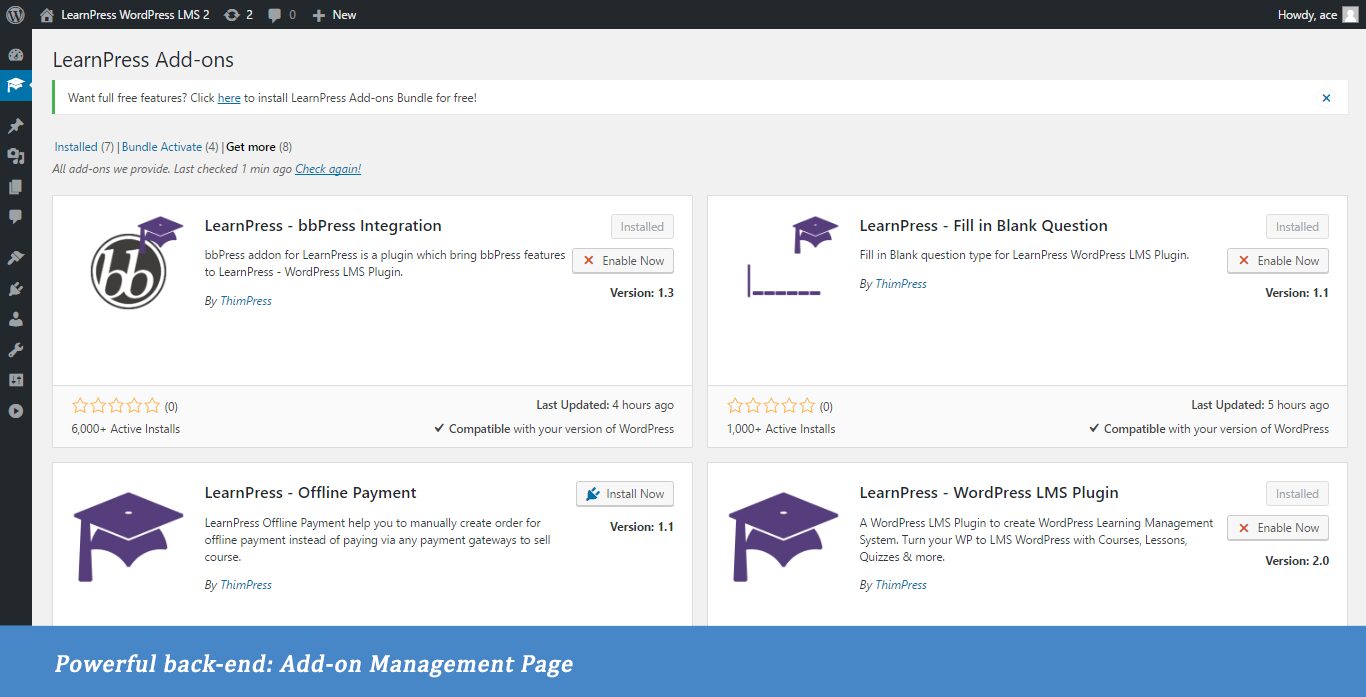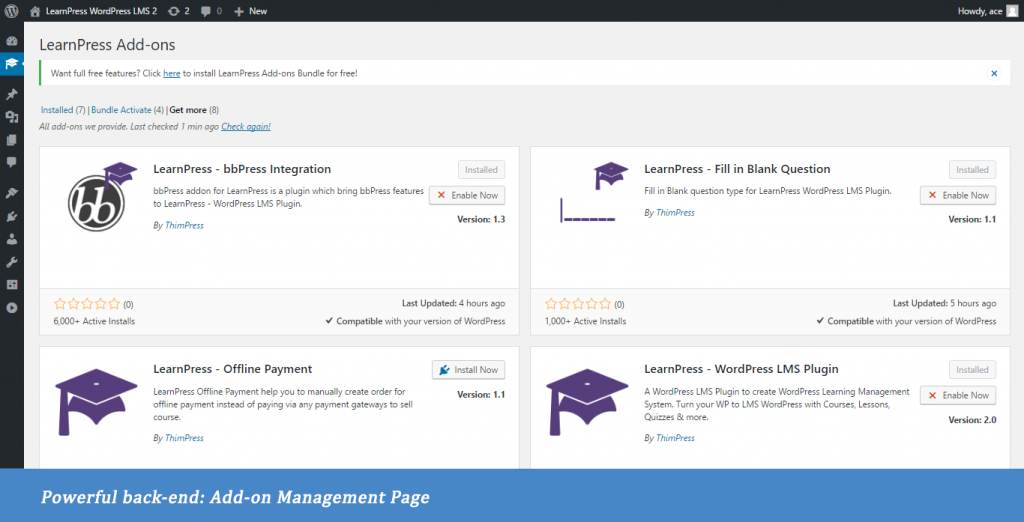 User experience.
For some LearnDash users, the plugin needs some improvements, particularly in organizing course content. They evaluate it as "not user-friendly". It makes regular users confused and time-consumed when first getting to know this plugin. The user experience is somewhat clunky, with multiple, repetitive clicks that detract from the experience. 
You must spend a lot of time even after buying it to complete the theme and display; whereas you have it all in one package of LearnPress. You even have a variety of choices of functions and themes. LearnPress is a free WordPress LMS plugin with powerful features. Users can get the LearnPress setup process done easily without knowing to code or something too complicated.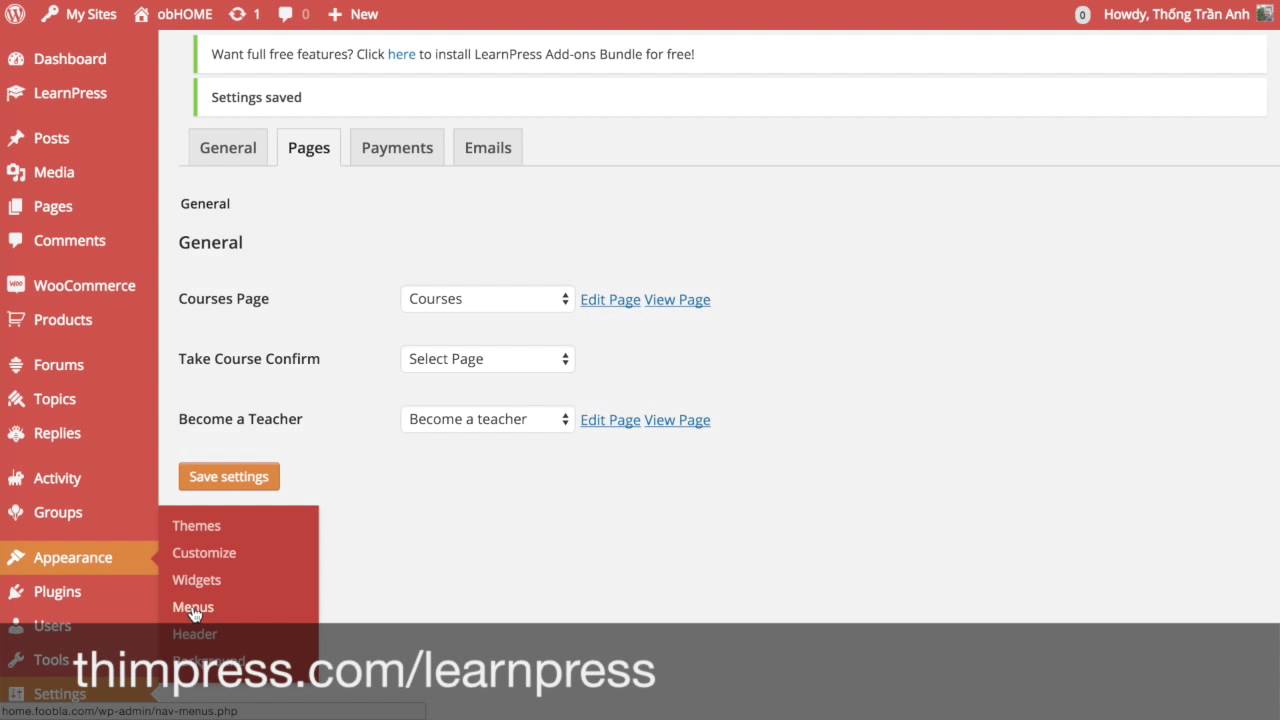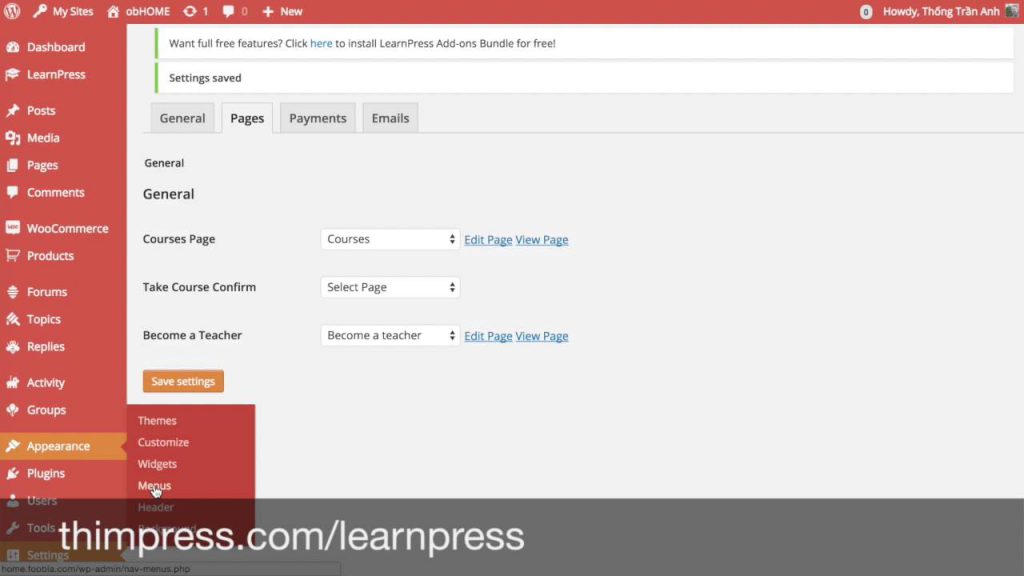 Conclusion in LearnPress and LearnDash.
In conclusion, both LearnPress and LearnDash are worth trying plugins for every Learning Management System site. They all not only meet the fundamental requirements for an LMS plugin but also more than that with preeminent functions and features. However, each one has its own pros and cons. And depending on your budget and demand, we hope you have your own answer after reading this article.