WordPress is the most popular content management system (CMS) on internet, used by more than one-third of websites. It is used to setup a blog and build websites for eCommerce business, corporate, small business, and every use case. Because of its popularity, it is also under the radar of cyber-criminals. That's when you need WordPress Security Plugins.
For your WordPress website, you have invested for domain name, web hosting, themes, plugins, and other services. However, if you don't pay attention to the security of your site, then your investment might go in vain at some point of time.
Despite releasing regular updates to fix bugs and make the CMS a better place, WordPress is still vulnerable. This is because hackers too have become advanced today.
Therefore, it is very critical today to boost the security of your WordPress website and protect your critical assets, sensitive data and earn customer trust. This can be done just by installing the right plugins. Since there are several WordPress security plugins, we are making things easier for you by curating the top plugins this year.
Having said that, the following are the best WordPress plugins that you should install today and secure your site.
6 Best WordPress Security Plugins
My WP Backup – WordPress Security Plugin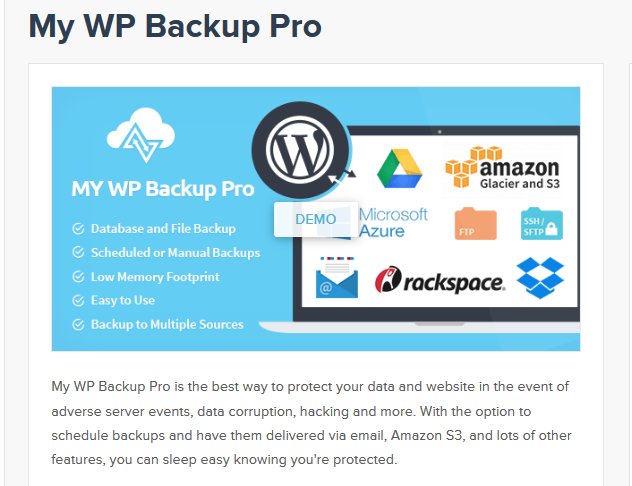 MY WP Backup by MyThemeShop is one of the best WordPress Security Plugins for protecting websites. It can protect website data from hacking, data corruption, server attacks and other cyberattacks. It allows website owners to back up the entire site and database.
Furthermore, you can deliver the backups to Dropbox, Google Drive, Microsoft Azure, Amazon S3, Rackspace Cloud files, Amazon Glacier, SSH/SFTP, as well as to emails.
Trusted by thousands of users, My WP Backup helps websites to focus on creating content and do business. This is enabled by eliminating the time and efforts spent on manual backups and technical hassles.
This security plugin is also easy-to-use and setup. This helps in making backups seamless for you. Using it, you can automate the website backups and schedule them according to your convenience. Apart from this, you get an option to restore the backups.
Key features:
Database backup
Themes/plugins backup
ZIP option for archives
Get email notifications
Broad documentation
Translation ready
24/7 support
Sucuri Security – WordPress Security Plugin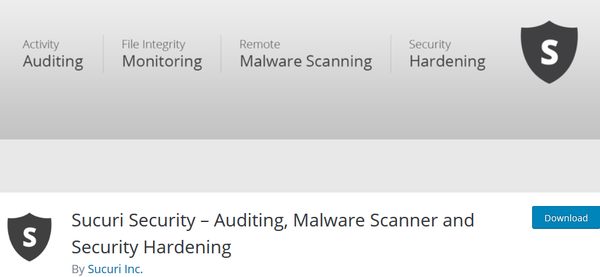 Sucuri Security plugin is an ideal option for auditing, malware scanning, as well as strengthening the overall security. You can go for free plan or premium version as per the requirements.
The free version of Sucuri Security includes a lot of features that allows you to check activities to know the way plugin is securing your site. Especially, there is file integrated monitoring and blacklist monitoring for boosting WordPress security.
If you want website firewall as well, then you will need to go for the premium plan of this most used WordPress plugin.
Key features:
Remote malware scanning
Effective Security Hardening
Security Activity Auditing
Post-Hack Security Actions
Security Notifications
File Integrity Monitoring
Blacklist Monitoring
Wordfence Security – WordPress Security Plugin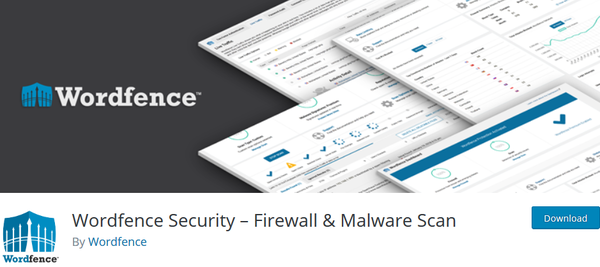 Wordfence Security is a well-known plugin that comes with an endpoint firewall and a security scanner. Armed by Threat Defense Feed, the Wordfence includes updated firewall rules to protect you against malware signatures and malicious IP addresses.
Operating as WordPress firewall, the premium version of Wordfence can provide real-time firewall rule updates. The free version provides updates delayed by a month. It can be used to blacklist the malicious IP addresses in real-time. Further, this one of the most popular WordPress plugins can also protect against brute attacks by reducing the login attempts, using strong passwords, and more.
While working as WordPress security scanner, it checks themes, plugins and files to detect backdoors, malware, spam, and malicious URLs.
Key features:
Scans website
Manage security for multiple websites in one place
Check security status of sites
Monitor hack attempts
Stop force brute attacks
BulletProof Security – WordPress Security Plugin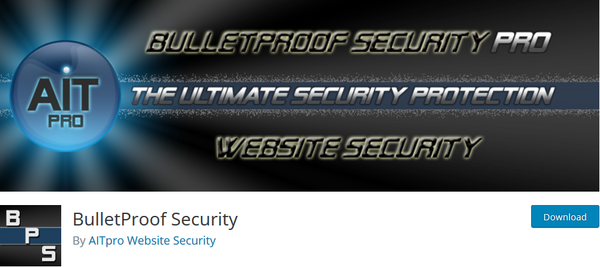 BulletProof Security WordPress Security Plugins promises to provide website security as strong as the one offered to human beings by bulletproof jackets. This plugin has the capabilities to scan malware, enable secure logins, database backup, as well as anti-spam.
Key features:
One-click setup wizard
Login security and monitoring
Idle session logout
HTTP Error Logging
UI theme skin changer
In addition, you can go for the premium version for more advanced security options.
iThemes Security – WordPress Security Plugin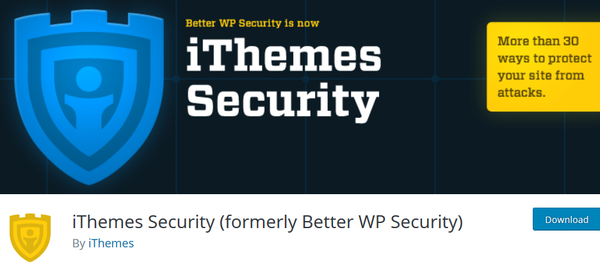 Formerly called Better WP Security, the iThemes Security is a leading WordPress security plugin in WordPress Security Plugins that has more than 900.000 active installations. The developers of this plugin claim to offer you over 30 ways for securing and protecting your site.
Having iThemes installed on your site can fix common WordPress security holes. It blocks automated attacks, and encourage you to use strong credentials.
The premium version of iThemes takes the WordPress security to a new level. It features two-factor authentication, WordPress salts and security keys, as well as password security.
Moreover, you can add Google reCAPTCHA to your website. iThemes allows you to log user actions and track all the edits made to content. Keeping track of user actions is necessary to know who is making changes to your site, especially when you have several contributors.
Key features:
Online file comparison
Brute force attacks protection
Website scanning
Protection for database
Server security
All In One WP Security & Firewall – WordPress Security Plugin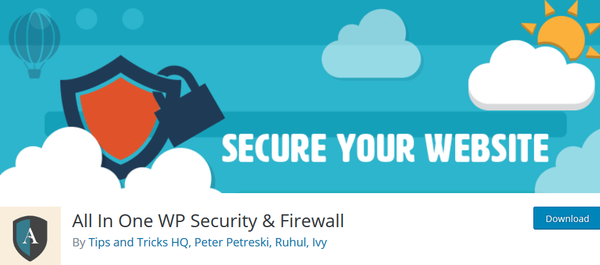 As the name says, this plugin is an all-rounder for security of your website. All-in-one WP Security & Firewall plugin minimizes risks with best security practices. These practices include scanning for vulnerabilities and applying latest security techniques.
This plugin offers user account security that helps in choosing strong username and passwords. For instance, use of 'admin' username is easy-to-guess for attackers. The password strength feature encourages you to use very strong passwords.
Above all, it comes with grading system for security points. This allows you to measure how secure your site is and what needs to be done.
Key features:
Protect against brute force login attack
Monitor login attempts
Monitor account activity
Block malicious IP addresses
Google reCAPTCHA
Database security
File system security
Firewall protection
Conclusion on Security Plugins for WordPress
Undoubtedly, these are few of the best WordPress plugins for security. These will help you secure and protect against cyber attacks. Which WordPress Security Plugin is the best for you? Well, that depends on your requirements and budget.
If you have any query, let us know via the comments below.
Read More: How to Choose the Best WordPress Hosting Providers
---
Contact us, ThimPress:
Website: https://thimpress.com/
Fanpage: https://www.facebook.com/ThimPress
Youtube: https://www.youtube.com/c/ThimPressDesign
Twitter: https://twitter.com/thimpress