Nowadays, along with the development of the Internet and its inner content, people are creating more and more websites. Websites must be built on a platform to function. So, WooCommerce themes appear to be the best among those that existed in the market now.
On the other side, WordPress which is favored by many users also works with WooCommerce, still, not all WP themes give full WooCommerce support, lacking available extensions and add-ons.
Understanding the power of WooCommerce in online business, we will bring you some of our best WooCommerce themes. They are tested and judged by many tests from standard websites before listed here.
Galax – The Best Among WooCommerce WordPress Themes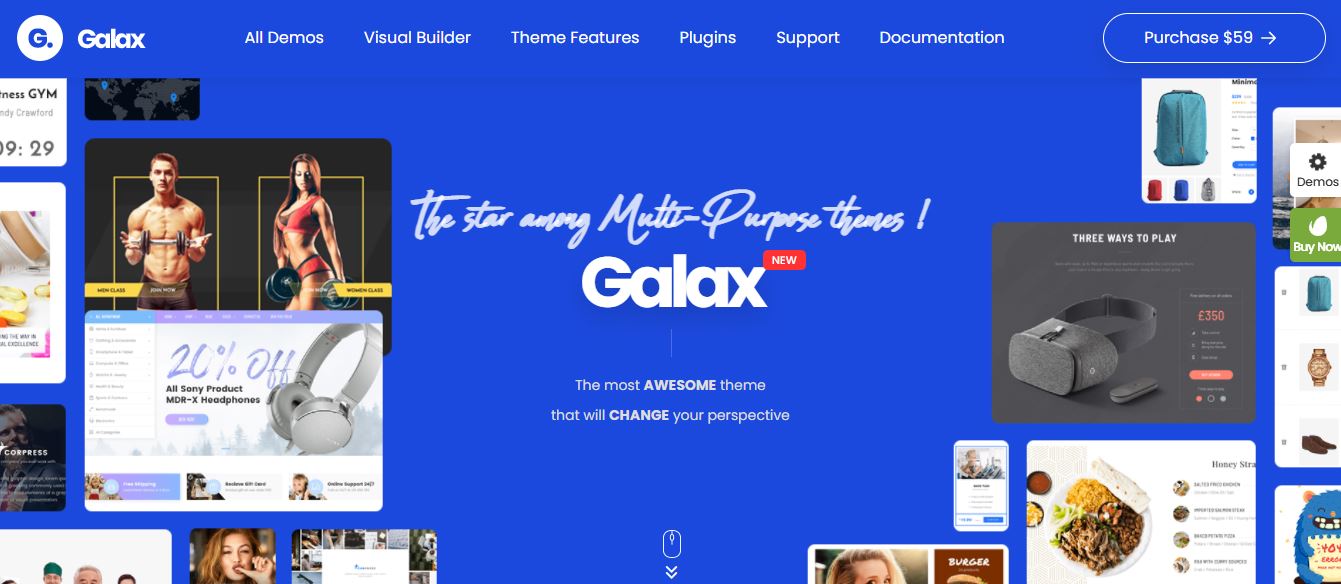 Galax is a WooCommerce theme for WordPress that will change your perspective. The most awesome thing here is that Galax is compatible with WooCommerce plugins. You can keep all the plugins you have used and combine them with WooCommerce. Also, you can apply WP-CLI to configure and manage the stores. WooCommerce is an open-source platform where users can contribute to the core software and connect with other developers to cooperate and expand their knowledge.
Connecting to the WooCommerce plugin, the web can get access to 100+ safe and steady payment methods. Not only WooCommerce but Galax also have a WPBakery page builder which is also a powerful WP platform. Those platforms have maximized Galax's performance on mobile phones so much that it is also called the best WooCommerce theme for mobile.
Galax has 15+ demos for you to decide on. You can even mix features from different demos to make your site. Finishing demos deciding, our drag-and-drop page builder will help you in customizing your web, from adding images and videos to making them look shiny and outstanding.
We also introduce you 30+ unique features. Moreover, the number still rises through each update: incredible performance, awesome parallax, ultra-fast advanced SEO, lovely child theme, better user-friendly, responsive and Retina ready, 600+ fonts and 700+ color options, 1-click install, 24/7 support, etc.
Woostroid2 – Elementor WordPress Theme for WooCommerce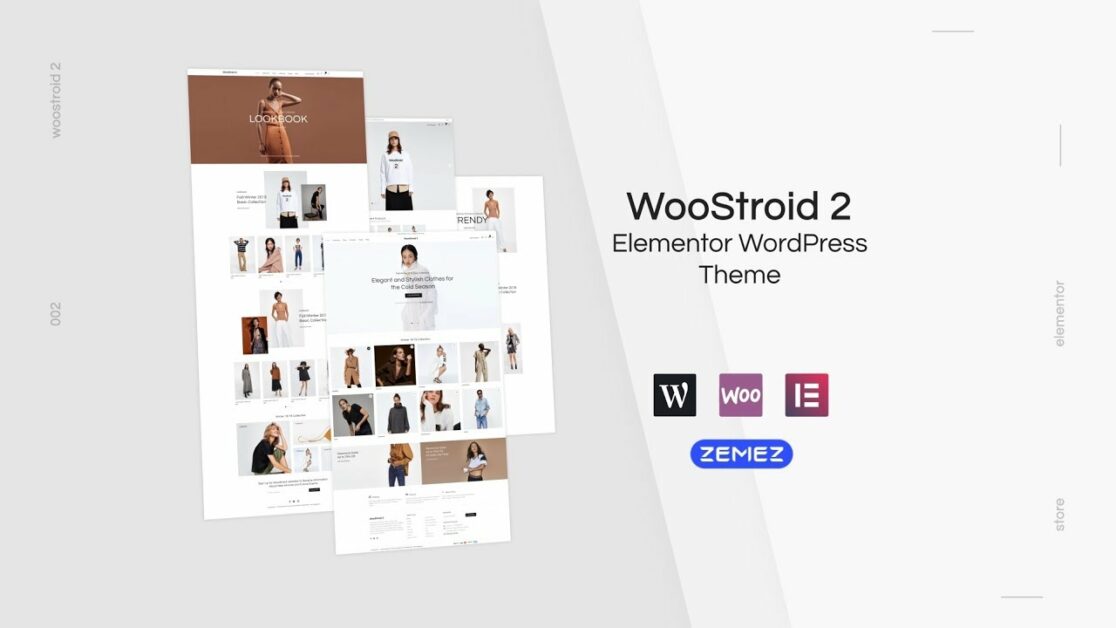 Woostroid2 is currently one of the best WooCommerce themes for dropshipping. Building on WooCommerce means you can make up your website without hiring web developers and designers.
Containing 50+ pre-built pages and demos, users can easily create their sites with just some clicks and save time wasted on waiting for the web to get edited. It lets you import data and customizations in a few minutes.
Building a website with an e-commerce theme, you can manage the outlook based on your desire. We provide you with different layouts and different options on each one and mix them for a unique one.
No matter how you mix them, there will always be some indispensable features: perfect single-page templates, AJAX filters working without refreshing pages, 7 different types of filters, strong widgets for showing product layouts, and 50+ widgets with WooCommerce. With every new update, the skins and pre-built pages gallery is expanding to meet your demands.
Woostroid2 has a collection of theme features that you can preview and manage in the intuitive visual mode: WooCommerce package on board, header and footer templates, various layouts for any topic, mega menu, 1000+ elements, and trustable 24/7 support.
Hello – The Fastest & Lightweight WooCommerce Theme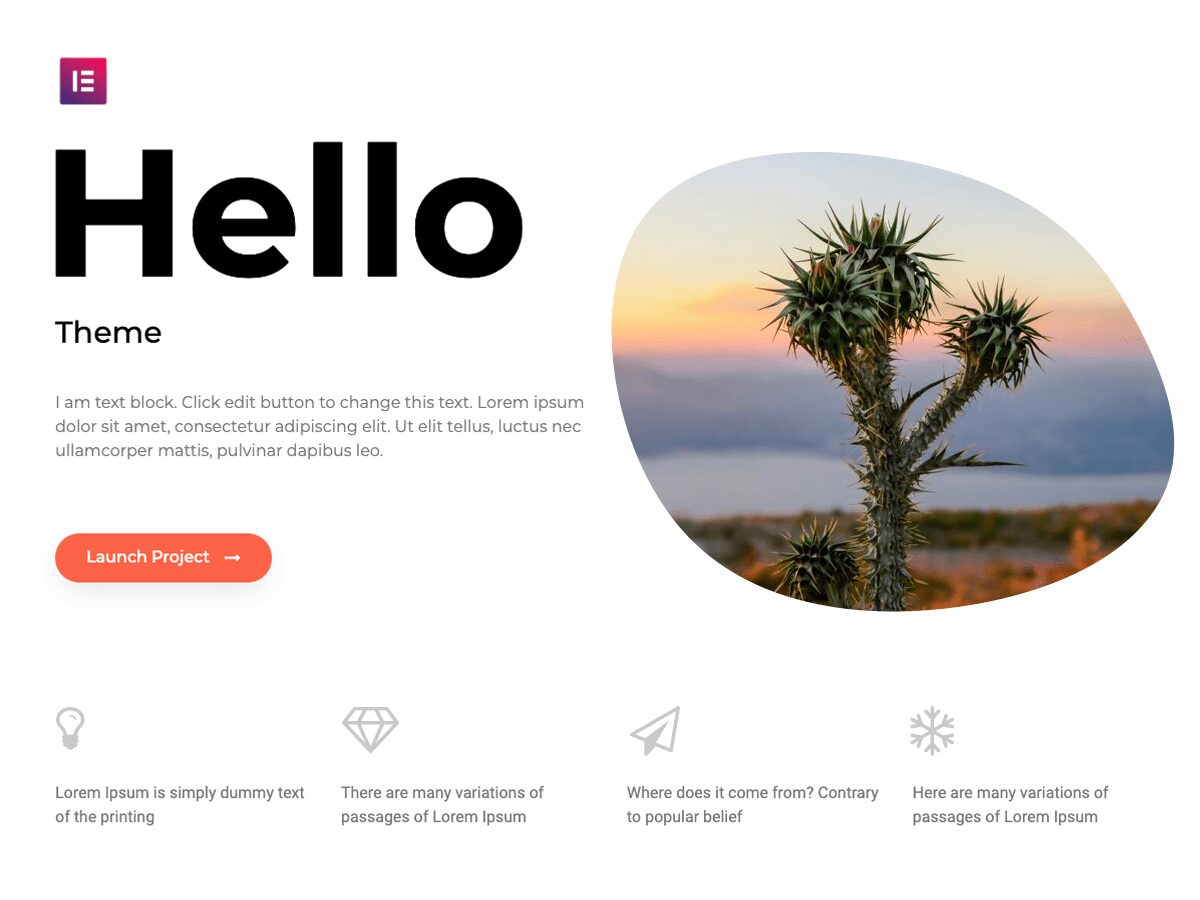 Hello offers you the fastest and most lightweight method to create your Internet business store websites with WooCommerce plugins. The most special thing here is that Hello is very compatible with Elementor, another one of the strongest web platforms currently.
It works out of the box and is another consistent compatibility with Elementor more and more throughout updates. That's the reason why we call Hello one of the best WooCommerce themes with Elementor.
The combination of WooCommerce plugins and Elementor plugins has created a pixel-perfect design in WordPress. The design is stunning without typing a single line of code. With the drag-and-drop post editor, endless designing options are very simple to reach.
Besides, its page builders add scrolling effects and mouse effects to animate your site freely and make your users' usage smoother. One more interesting feature of Elementor is that thousands of web designers have been contributing to the Elementor open-source project, making themes, add-ons, and other products. You can join the community for further developments.
You can choose the colors of hundreds of them to give impressions to web visitors. If you are not satisfied, you can combine and mix them with your purpose based on the website color scheme. Also are thousands of font types and options. On the other hand, you can choose from 26+ different shape dividers and various content customizations to highlight your webs.
Megamall – Multipurpose WooCommerce Theme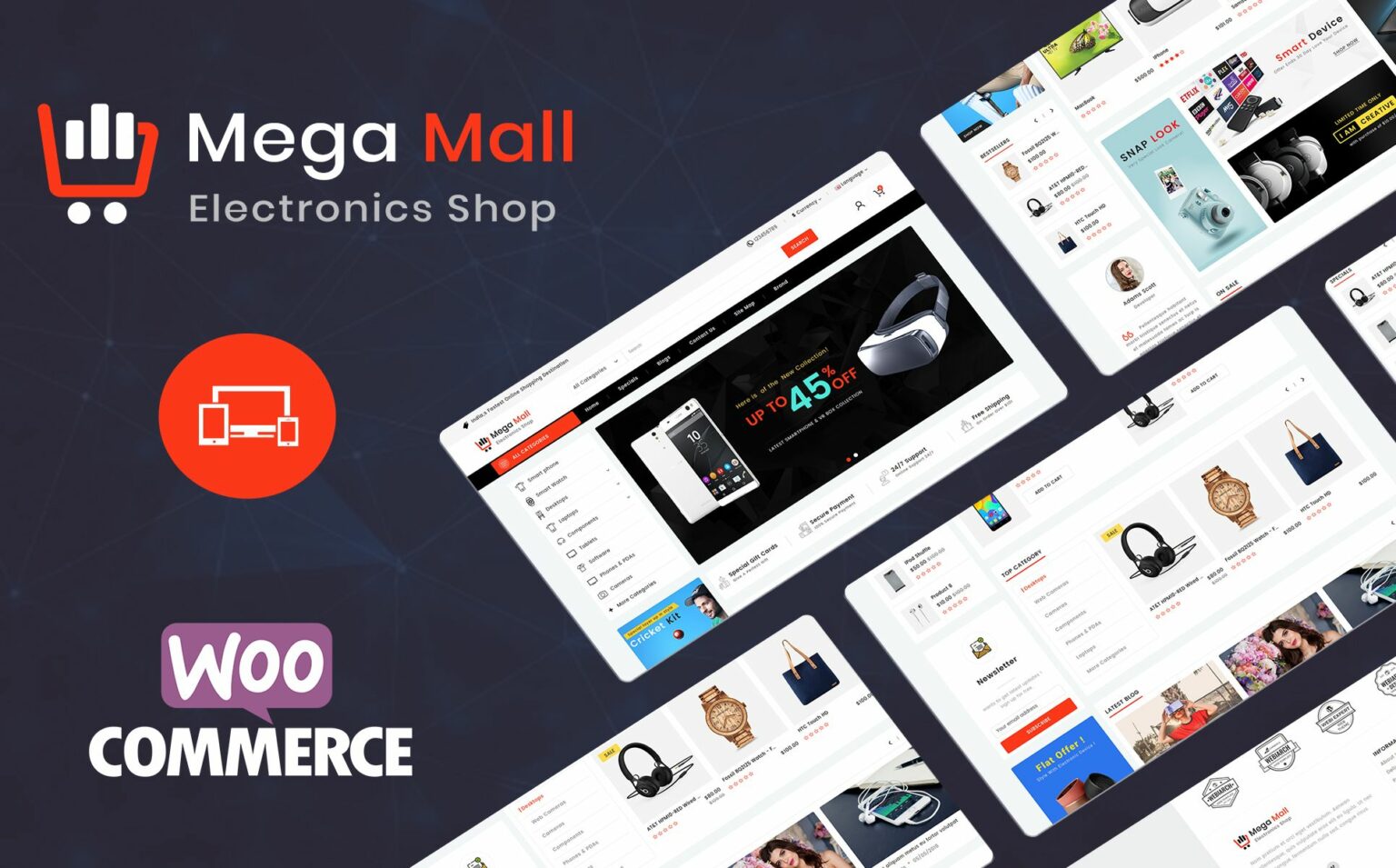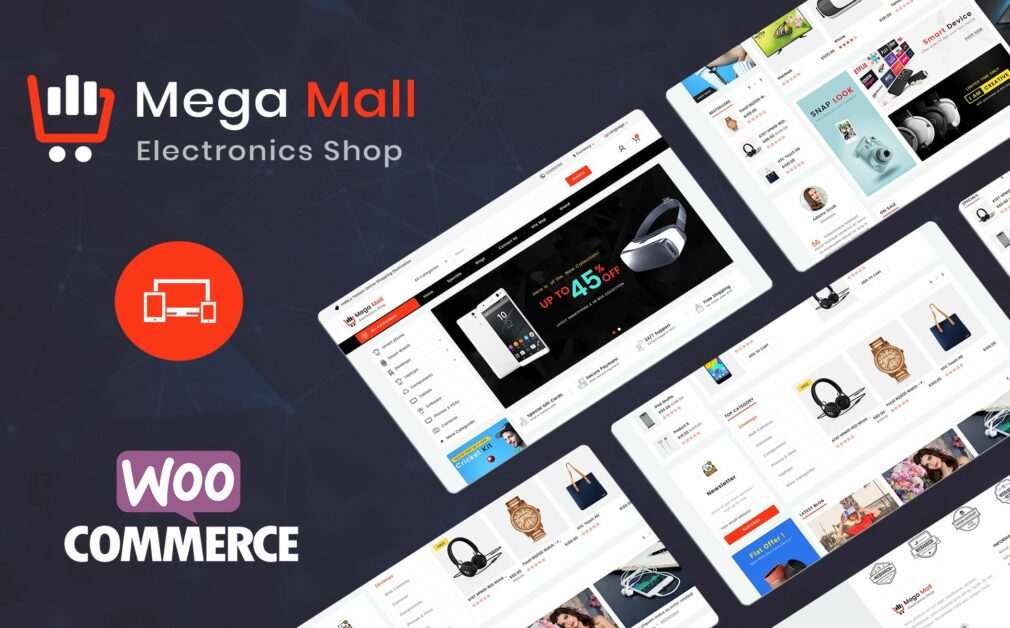 Megamall is a responsive multipurpose WooCommerce theme, but it's probably the best WooCommerce dropshipping theme in the e-commerce field. Websites running the Megamall theme work on top of the most popular content managing system. So, everything you need is all in one spot.
Megamall is designed for e-stores, affiliate websites, and product-based shops. Editing the portfolio is in the hand of both newbies and professionals: different designs for single pages and multi-pages, different layouts based on the purposes of designers, and woo-commerce's plugins.
The theme is fully responsive, so you don't have to worry about customers' bad experiences with your service. No coding? No problems, we always have available demos and layouts for you to decide on. You can easily apply it to your e-commerce websites that have cross-browser compatibility.
Editing the outlook of your web with Megamall is simple but efficient: PSD included, blog module, mobile-friendly, custom slideshow, brand image slider, grid/list review, advanced typography options, freelance fonts (Google, standard or your own), full control over width and length, and unlimited banners and sliders.
Throughout some nearest updates, some noticeable functions will serve you well in creating your webs: social sharing, slider revolution, product sorting options, 1-click product overview, and popup newsletter.
Conclusion
A good and suitable WooCommerce theme is a method for you to promote your brand in a large and crowded e-commerce market nowadays. However, making choices for the ones will significantly affect your range and the success of your online business. So applying a WooCommerce theme to your web is very important. Through the list above, we hope we have shared the one to your websites and your desire, contributing to your later career.
More Information: Can't activate the Woocommerce plugin because ActionScheduler Error. How to Troubleshoot.
---
Contact us, ThimPress:
Website: https://thimpress.com/
Fanpage: https://www.facebook.com/ThimPress
Youtube: https://www.youtube.com/c/ThimPressDesign
Twitter: https://twitter.com/thimpress