Looking for the best WordPress SEO Tools & Plugins to improve your rankings? Worry no more. We have reached out to over 20 SEO experts and ended up with 10 of the most popular SEO Tools & Plugins below.
Don't need to try all, just go ahead and choose which ones are suitable for your needs. This shortlist is especially good for beginners and non-tech users. And as a result, it can significantly boost your website traffic and grow your business quickly. As you know, these fantastic tools can be from web browser add-ons or from extensions for WordPress websites, website services, etc.
Additionally, some are WordPress free SEO Tools and some are paid tools with a free trial. So, it is time to explore your perfect tools. In addition, if you do not know much about SEO, you can learn how to improve your website's SEO right in our article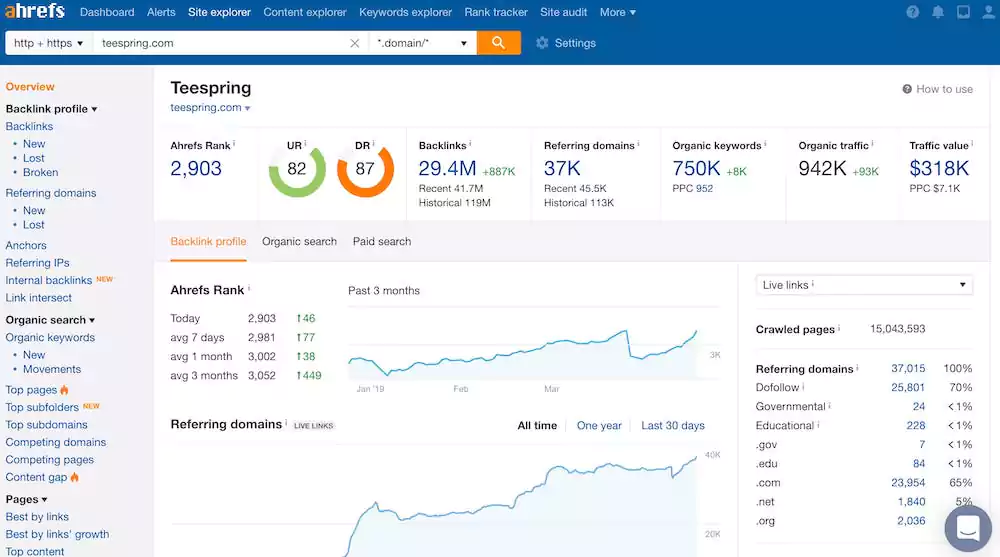 Ahrefs is a powerful online tool SEO Tools that experts advise use for marketers, businesses, and bloggers. It not only allows you to view your site's SEO performance but also lets you see your competitor sites' SEO performance and strategies.
All features you need are included in Ahrefs: Backlink Analysis, Organic Keyword Research, Website Traffic Analysis, Content Explorer, Rank Tracker, Domain Rating, Site Explorer, etc.
One of the main advantages that make Ahrefs become famous is the backlink checker (new, lost, broken) function. You can check your competitor's website backlinks with full profile sites. So that you make your SEO strategies such as connecting with those famous sites to get a high rate of backlinks or creating better content ideas from those topics.
Moreover, you can see and determine the data of what organic keywords they are using in their posts or the whole website. Ahrefs provides you with a keyword list with the detail of the location, URL, volume, KD, CPC, traffic, and position of each keyword. Let's start with Ahrefs to see more functions and boost your site rankings.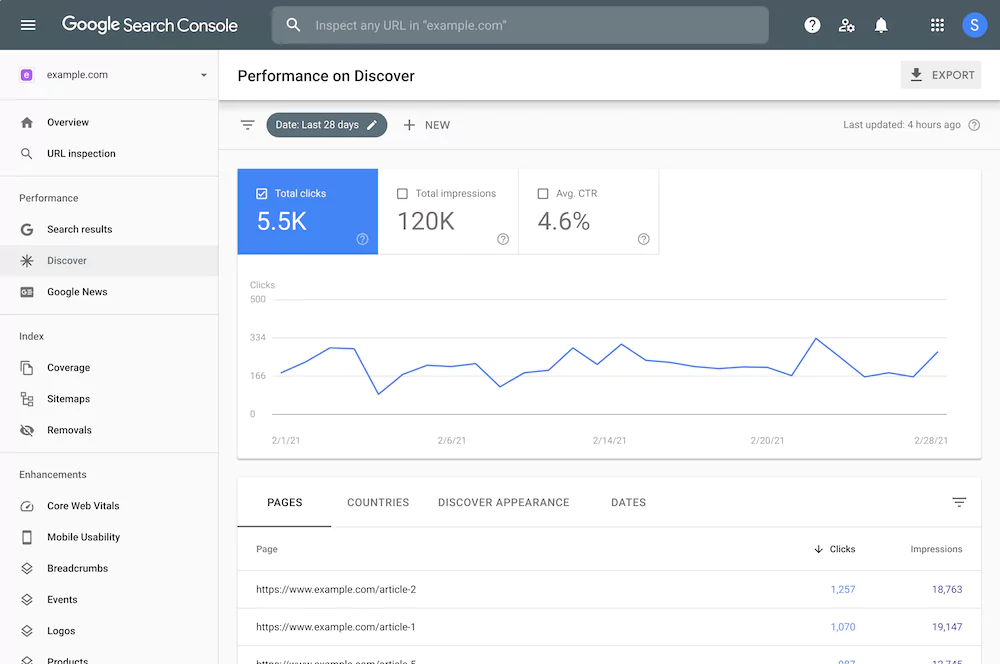 If you are SEO-ers, you might know Google Search Console which is a free SEO tool offered by Google. It is totally useful for anyone with a website such as business owners, marketers, site administrators, or web developers. It helps Google understand that you are the owner of your website.
Google Search Console also allows you to monitor and report about the crawl and index your site with a fixing guide. Besides, you can submit the sitemap with individual URLs for crawling. Moreover, you will know your site has issues like spam, indexing, AMP, mobile usability, etc by alerts.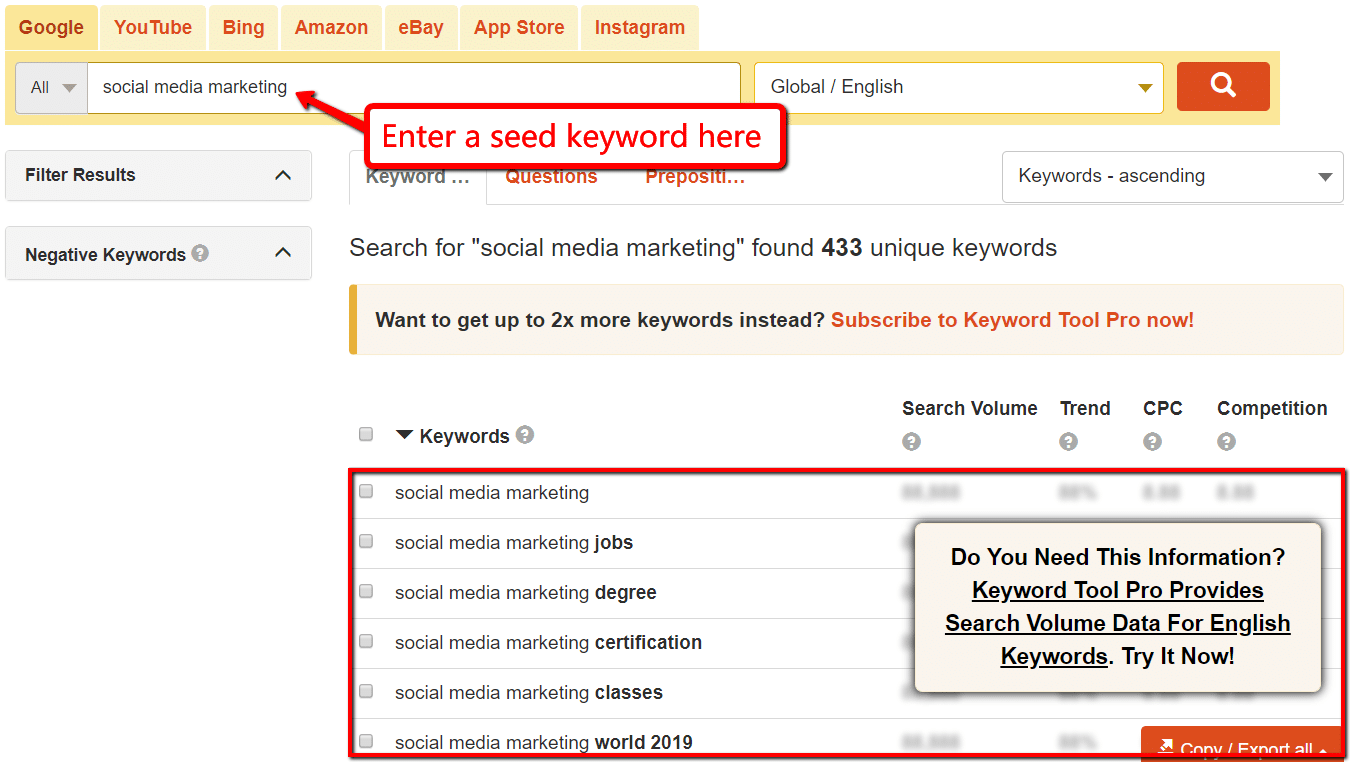 Are you having a hard time finding the keywords? Then, KeywordTool.io is absolutely born for you. It is famous as a free keyword research SEO tool that you do not need to pay anything and also create any accounts. Moreover, you can upgrade to Keyword Tool Pro and pay to see the data with accurate search volume, trend, CPC, and competition.
All you need to do is just type the keyword and press enter, all keyword suggestions from Google, Youtube, Bing, Amazon, eBay, Play Store, Instagram, and Twitter are right there for you to pick.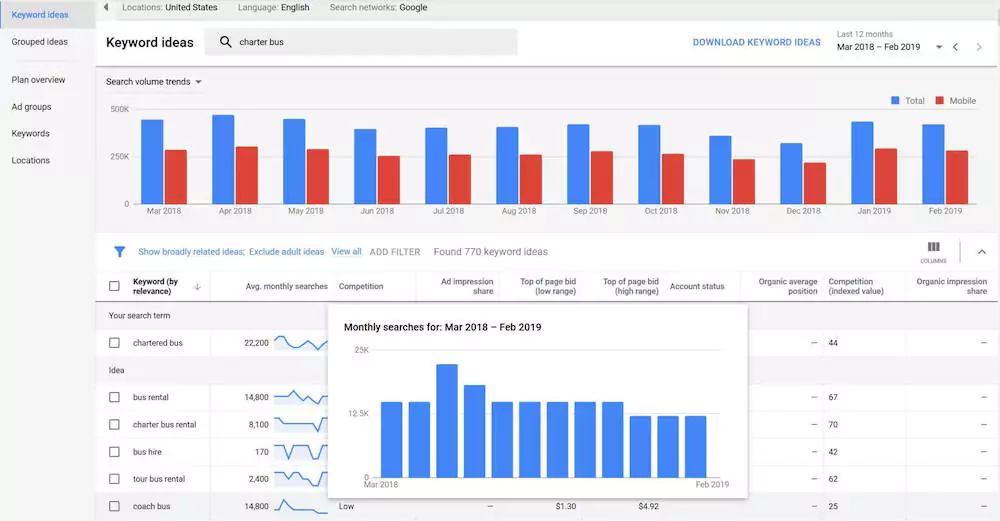 One of the most powerful SEO Tools I have to say here is Google Keyword Planner which is designed for Adwords advertisers. It helps you to get keyword ideas or get search volume and forecasts from Google itself.
By entering or pasting your keywords, phrases, domain, or page, you can collect the data of keywords (by relevance) with AVG. monthly searches, competition, ad impression share, top of page big or account then choose the right keywords. Hence, advertisers can easily bid on their advertising campaigns.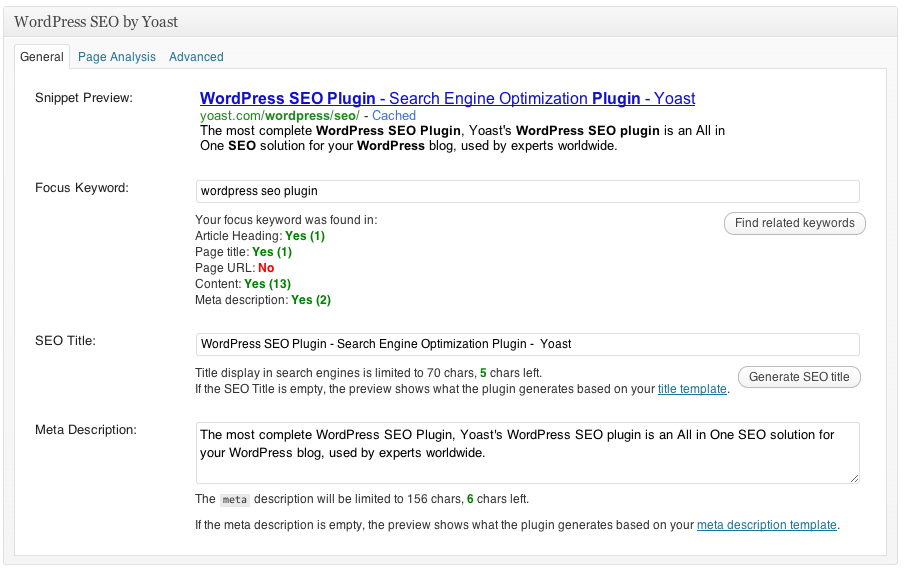 Optimizing your content is easier than ever with Yoast SEO – one of the free WordPress plugins. It helps you to have better content with SEO analysis, readability, and social features. These features let you see how your content looks and optimize each suggestion to turn on the green bullet which is considered an SEO standard.
Some other features of Yoast SEO are to check information of sitemap, file robots.txt, and .htaccess, and avoid duplicates by setting canonical URLs.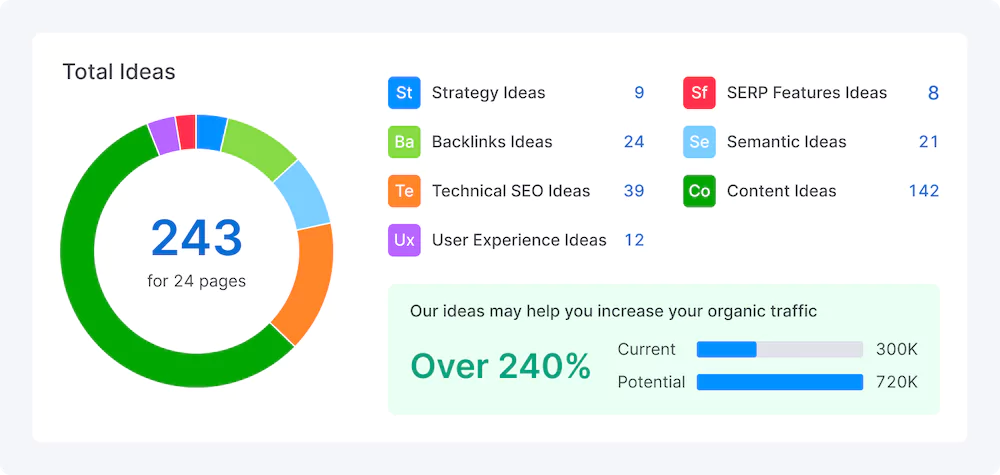 SEMRush is one of the top trending SEO Tools nowadays with over 4+ million users in the SEO community. The reason why is that you can manage your SEO, Advertising, Content, and SMM all with SEMrush.
SEMRush definitely helps you to find which organic keywords you should rank for. Besides, you can check your competitors' keywords and then make better content and plan. So, why don't you go ahead and use this powerful tool with a free 30-day trial?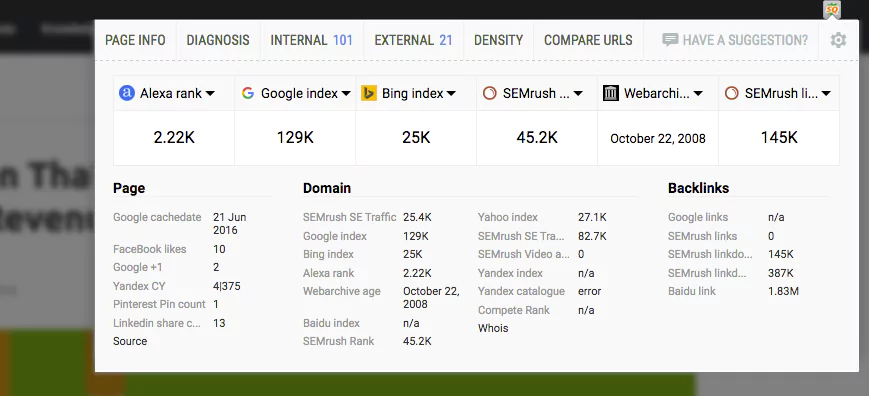 SEOquake is a free SEO tool that is perfect for your on-page SEO. You can easily have this tool by going to Google Chrome, Safari, or other browsers and then adding it.
SEOquake provides you a SEObar with an SEO summary for each page so you can quickly optimize and audit or an SEO dashboard where you can see a brief SEO overview like page rank, domain, backlinks, internal links, external links, Alexa rank, and much more.
On the other hand, keyword density lets you see total words with save as CSV or configure stop-word list option. Hence, you can make and build your own search for the next step.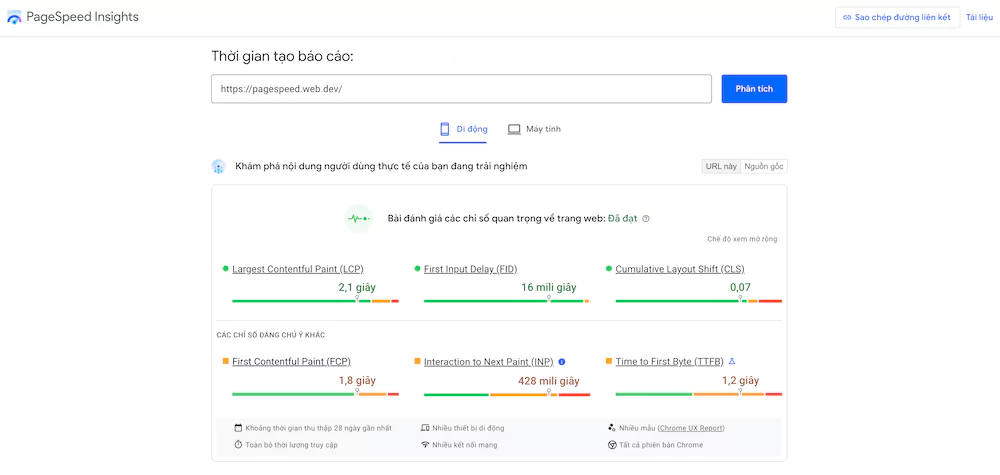 Absolutely, Google PageSpeed Insights is awesome software that you might need when you want to know how fast/slow your web is. Meaning that it provides you with a summary of your site's speed or performance.
The loading time of your site will absolutely affect your rankings too. A fast website is a perfect user experience. You just need to enter a web page URL and then analyze. There are 2 options to choose from Mobile or desktop to view your site's speed. From that, get the details and tips then fix it to have better ranks.
If you want to know more about how to speed up your website, check out the article Preeminent Guide & Tips to Speed Up WordPress Website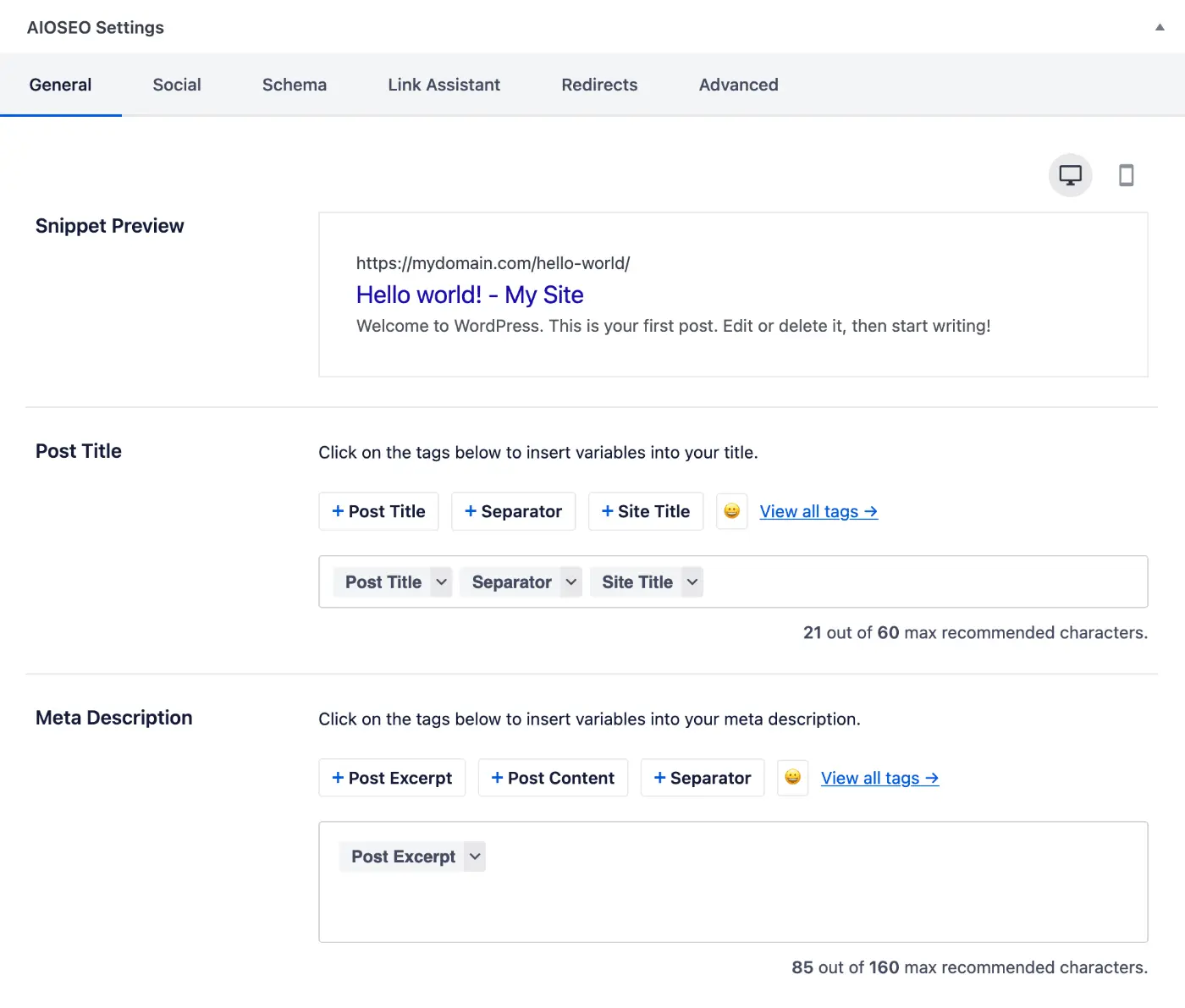 Take your time to know one of the useful SEO Tools – AIOSEO now!
If someone asks which is the best WordPress SEO plugin, it takes only a few seconds to say it is All in One SEO. You can see the review of this SEO tool on any blog. The main thing that makes it famous is that lets you improve search rankings and boost your organic traffic without any struggle steps. No wonder, there are over 2+ million users who joined this wonderful tool.
AIO SEO includes full features that you could not find anywhere else such as SEO Customization, Google News Sitemaps, Local SEO, Rich Snippets Schema, RSS Content, Smart XML Sitemaps, Video SEO Sitemaps, Social Media Integration, TruSEO On-Page Analysis, WooCommerce SEO, Robots.txt Editor, SEO Audit Checklist.

Are you ready to explore Rank Math – the best SEO plugin for WP in our list of SEO Tools today? Rank Math is an all-in-one pack that boosts your site rankings in SERPs. You can add meta information, sitemaps, or Schema.
Auto-Configuration is a smart feature that chooses the best SEO settings after knowing your site's type. Moreover, even the first time you heard of this tool, you can easily import it just with one click without any struggle.
Unlike SEO Yoast, you can optimize your posts with up to 5 keywords. Your posts definitely get high traffic with this feature. Also, with connecting to the Google Search Console, any SEO issues are nothing new.
Read More: 10 Facts You Need To Know Before Starting A SEO Campaign
---
Contact us, ThimPress:
Website: https://thimpress.com/
Fanpage: https://www.facebook.com/ThimPress
Youtube: https://www.youtube.com/c/ThimPressDesign
Twitter: https://twitter.com/thimpress