Choosing a WordPress theme for your website is just as important as choosing a WordPress Host. You need to take time to think carefully. There are a ton of kinds of WordPress themes out there on the WordPress Theme Directory, not to mention hundreds of third-party websites.
So it can be difficult to make the final choice. But no one can deny the great flexibility and influence of WordPress on the World Wide Web. Today, WooCommerce WordPress Themes are the chosen ones for us to talk about.
While we cannot list all the available themes for your website, we will list some of the best and best free WordPress themes, based on criteria we consider coin-worthy. Our selection will provide you with many WordPress templates with different functions including e-commerce, news, and business.
What is the Theme?
The Theme, also known as the interface used to design WordPress web helps us save a lot of time and money. Every WordPress source site has a theme folder to hold the theme files. Use themes to help edit web pages according to different needs and uses. Usually, WordPress themes will be divided into 2 main categories based on price, which are: Free WordPress themes and Premium WordPress themes.
By default, in WordPress theme stores there are many categories completely free for us to choose. These themes here are selected themes and meet the basic requirements of WordPress. For those who do not have conditions, it is reasonable to use WordPress's free themes.
What are the advantages of a WooCommerce WordPress theme?
Installation is quick and simple.
Convenient editing, development, and maintenance.
The structure is clear and easy to manage.
User-friendly and search engine-friendly development, optimized for SEO.
Things-need-to-know when buying WordPress themes
If you need to make a complete WordPress website and put it into operation, choosing to buy a theme is essential, for those who cannot develop the theme by themselves, buying a copyright theme helps us feel more secure, no. You have to worry about security such as viruses or malicious code, absolutely should not use a free theme called null theme if you are the main website.
Choose a theme with many purchases: For each theme in ThemeForest, many people have purchased and reviewed them. We can immediately see whether this theme is good or not, easy to use or not.
Choose a theme that is easy to install and easy to use: In the description of the theme on providers, we will see descriptions of functionality or usage. The theme has a more detailed description, the more detailed the instructions, the better.
The theme that ensures fast loading speed: The loading speed of the website is very important in recent years, affecting SEO and user experience.
The theme has the features you need: In addition to the general evaluation criteria above, the theme should have the features you need for your website.
Top 5 Fantastic WooCommerce WordPress Themes
Galax – The top-notch WooCommerce store


Galax is a versatile WordPress Free theme with a variety of uses, including e-commerce, business, blogging, and website portfolio. In particular, programmers will love this flexibility as professional themes offer. It has a static title and first-page motion picture series. Besides, there are eye-catching effects and images, bringing interesting experiences for users on the web. As such, it is probably the most versatile option on our list.
Whether you need to incorporate product presentation, highlight the latest blog posts, or showcase the products and services you offer, this theme is an option that you may want to explore more fully.
Metro – The minimal eCommerce WordPress themes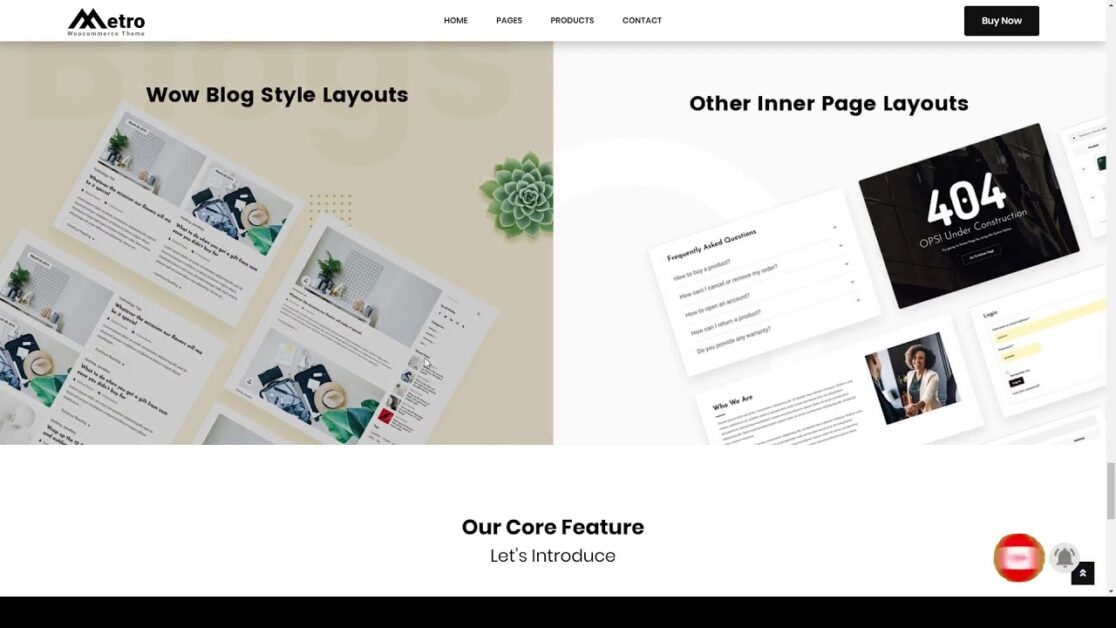 A simple WordPress theme for eCommerce is called Metro. Creating your eCommerce store is never too late, and this type of theme will make it simple for you to accomplish it. Since a skilled developer produced this WooCommerce WordPress theme, you can be sure that the integration of eCommerce will go very smoothly. Your store will sell out very quickly.
Additionally, you may add reservations or subscriptions to your product listing, adjustable pricing, and more with a variety of extensions. As an alternative, you may use the various choices at your disposal to combine lovely parallax backgrounds on the site and produce bespoke product galleries.
Flatsome – The multi-purpose WooCommerce WordPress Theme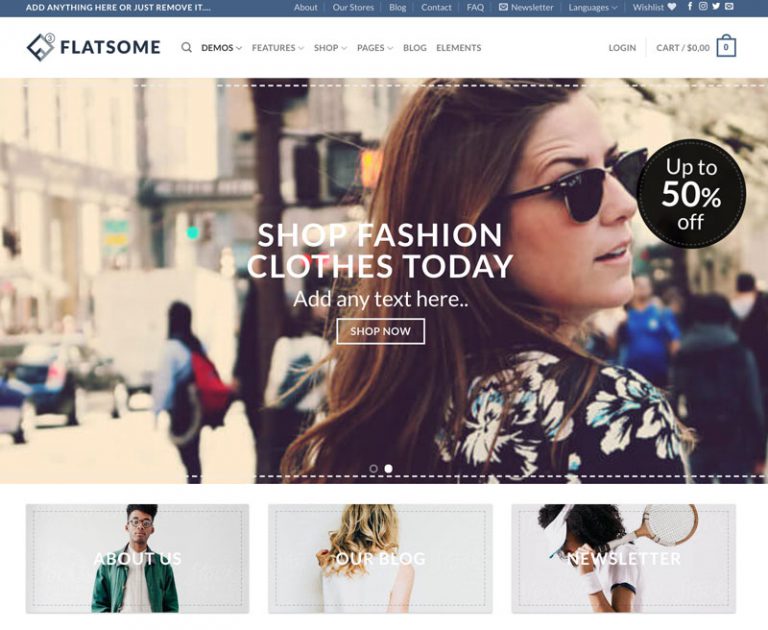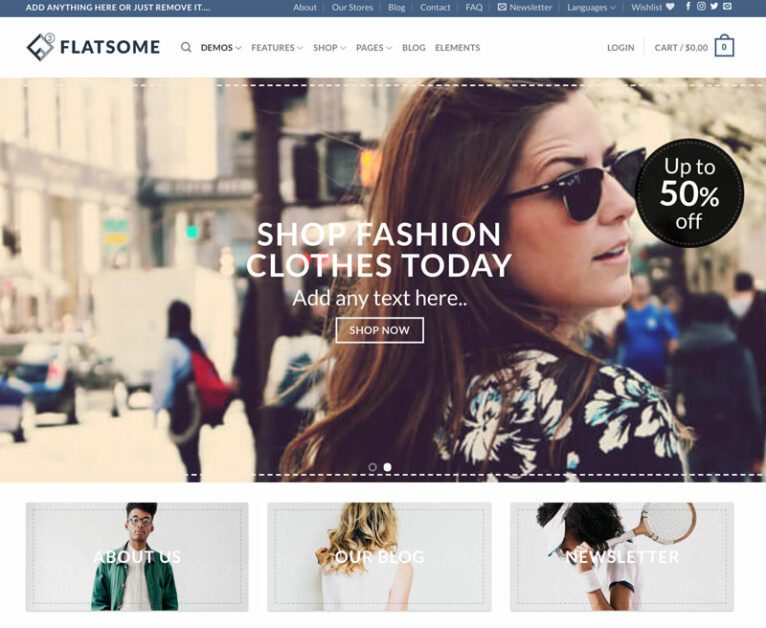 Flatsome is a multipurpose WooCommerce WordPress theme that includes a pre-made website template for the gym, health, and fitness websites. It includes easy-to-manage sections for adding instructors, classes, places, and more. The theme also has a space that allows you to display different classes, training sessions, and price lists.
Setting up the theme is pretty easy and it also has a 1-click demo content installer. Fitness has flexible customization options to upload your logo, choose a custom color, or change fonts. Fitness also supports e-commerce and is optimized for SEO.
WoodMart – Responsive WooCommerce WordPress Theme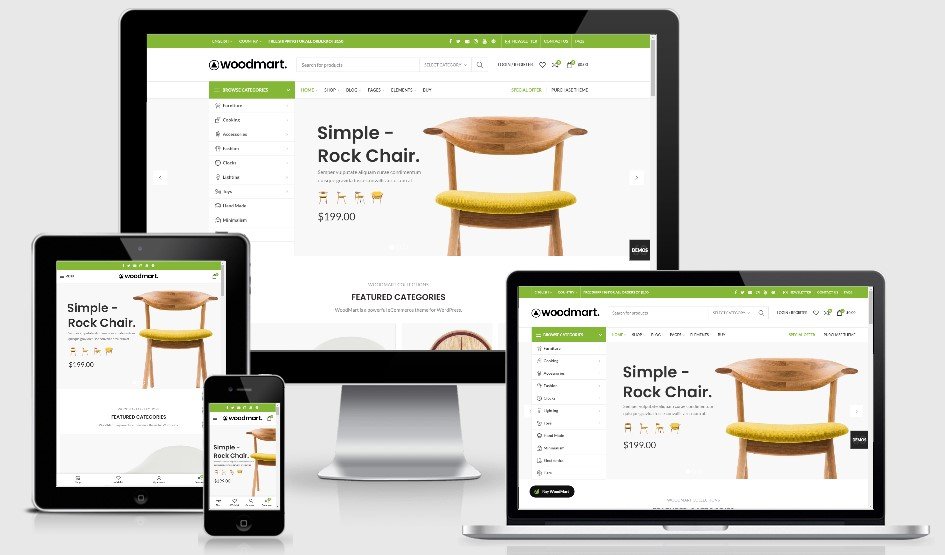 WoodMart is a Responsive WordPress Theme as reviews from users. It provides up to 60 demo layouts for any kind of product which you want to sell.
The theme provides a Multi-column feature that allows you to provide consulting services. It helps you manage, restore, and promote your mall. Besides, WoodMart has AJAX technology which gives your users a fast and seamless online shopping interface.
Astra – The multi-purpose theme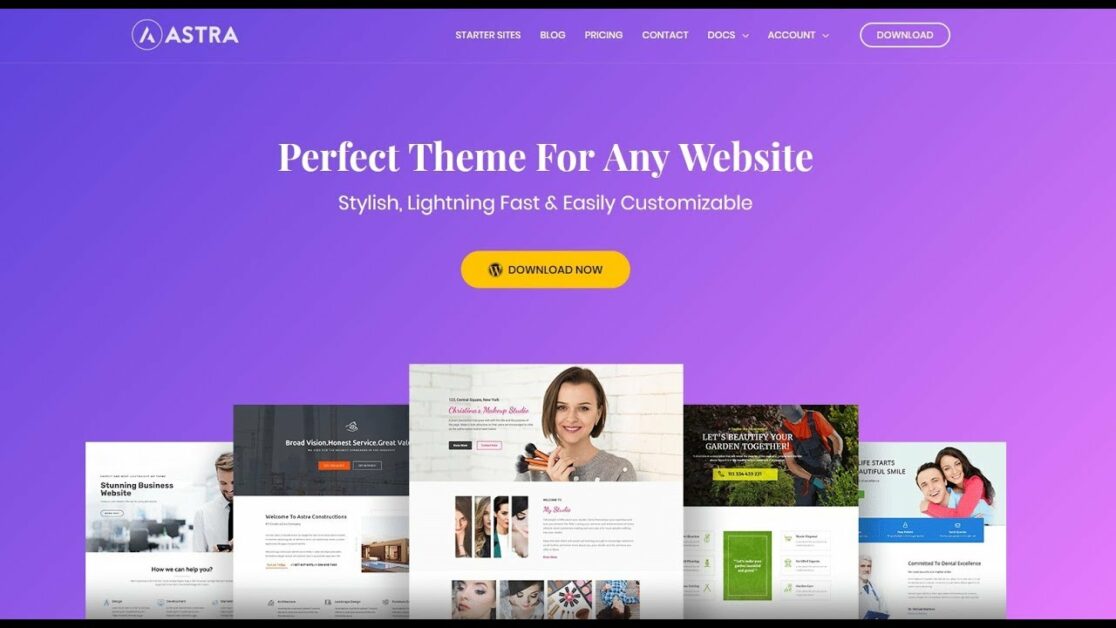 If you want to build a portfolio or a corporate website, you'll want a clean, professional theme to work with. Astra provides a sharp and modern view of the creations of business owners. Perhaps the most powerful feature of this theme is its tight integration with plugins including Page Builder and Meta Slider, allowing you to build a highly engaging and interactive website.
Besides, business owners can benefit from seamless integration. Other standout features include a grid display option for photos, artwork, and published works. Comments in the form of threads help visitors easily interact with each other and with the website owner.
Conclusion
The WooCommerce WordPress themes will help you create the most professional, engaging online store possible. The right themes will help you set up an e-commerce WordPress website easier, SEO standard. Besides, choosing the right Hosting package will also help a lot with website operation. Hope the WordPress themes introduced above will help you have more suggestions for better options.
Read More: eCommerce WordPress Themes – Perfect Solution for COVID-19
---
Contact us, ThimPress:
Website: https://thimpress.com/
Fanpage: https://www.facebook.com/ThimPress
Youtube: https://www.youtube.com/c/ThimPressDesign
Twitter: https://twitter.com/thimpress