Do you want to start your online teaching career and don't know where to start? Do you wish to sell your own courses to spread knowledge to the world? Have you ever wondered how to create a website for online learning like Coursera, Udemy, etc? It is not nonsense if you wish you could have a look-alike site of your own, right in the popular CMS platform – WordPress.
Building up an e-learning website is not impossible these days. Today, we are gonna show you how to create online courses, or in other words, a learning management system (LMS) in WordPress.
Set Up to Create Online Courses
First thing first, no matter what fields you are working on, you need to build a solid ground for your site. Choose to work with WordPress hosting or other hosting services, it's up to you. But we recommend you should choose the latter because you can access WordPress' full features and support.
Listed below are some suggestions on the best hosting services:
Prepare Content for Courses
When it comes to creating online courses, content reigns supreme. If you only focus on decorating your website's appearance without paying attention to the quality of every lesson, your business would be wasted! Content is what attracts students to come with you and what keeps them staying. Before thinking of technical issues, let's plan your courses. Answer the questions:
What kind of courses do you want to invest in? You might concentrate on only one or multiple fields.
How are the courses outlined? This is very important. You need to know the number of lessons in each course, the duration, and topic of each lesson, how long the course lasts, etc. The more detailed your plan, the easier you get in the next steps.
Which type of content do you need? It can be videos, image slideshows, quizzes, or other multimedia courses. It is necessary to answer this question because every type of content will be treated differently.
Is there any restriction for any course? You may want to limit users' access to some particular courses or lessons to ask them to upgrade to a premium account. Please note these courses clearly for setting up later.
What is the cost of each course? Which payment method do you want? Paypal? Stripe? Or some other services?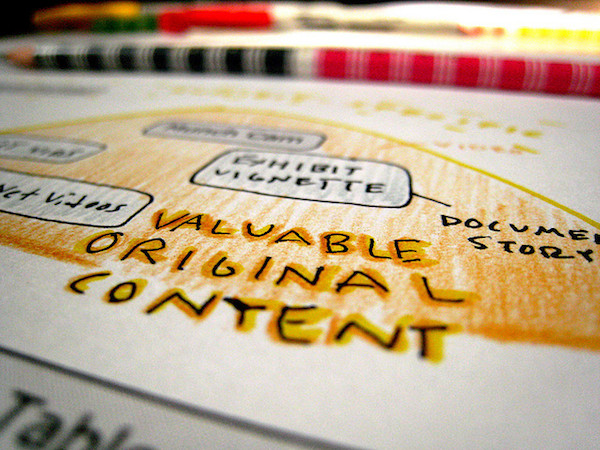 That's just some examples of matters you need to deal with when you prepare your content. Once you know what you really want to create, let's move on.
Choose a WordPress LMS plugin to Create Online Courses
To make your work less stressful and smoother, WordPress plugins are your assistant. The LMS (Learning Management System) helps you to manage the courses as well as your users, together with several functions. Google gives you 3,000,000+ results for the keyword "WordPress LMS plugin". Basically, you just install the plugin, then add content to what they ask on the screen.
If you are not ready for spending an amount of money on it, you can take a look at a list of high-quality free LMS plugins we already listed out. Here are some other recommendations:
LearnPress – The best free WordPress LMS plugin
Currently, LearnPress is evaluated as one of the best LMS plugins in the market even though it's free. Comes with a package of premium add-ons for free, LearnPress is able to create courses with simple content to multiple forms of quizzes, besides events as well. The video below is the detailed steps to create a course with LearnPress.
Sensei – The Most Popular Plugin for Creating Online Courses
The most popular LMS plugin list never misses out on the name of Sensei. From WooThemes, the father of well-known WooCommerce, Sensei is a perfect combination of a learning management system with an e-commercial page. No timer for lessons or quizzes is a disadvantage of Sensei. Its price starts from $129 and onwards. Step-by-step guidelines to set up a course with Sensei by watching this video:
LifterLMS – Multipurpose Course Builder for Creating Online Courses
LifterLMS is a multipurpose course builder, from soft skills to art courses. Your students will have more control over their own learning on your site with various functions such as Analytics, Management, Progress, etc. A drawback of this plugin is that you cannot randomize the question lists in a course. But it's worth trying. Here is how you can learn how to build a course with this plugin:
Zippy Courses
This is really an outstanding LMS plugin when it can operate alone without other plugins. Its interface is clear and easy to work with. More interestingly, this plugin supports running more than one course per site parallelly. Yet, Zippy Courses hasn't supplied quiz banks, certificates, and coupons yet. You can watch a demonstration of Zippy Courses:
LearnDash
LearnDash is a powerful system that supports A LOT OF features: quizzes, certifications, selling courses, and many more. Although this plugin's integrated themes are not highly evaluated, LearnDash is still a great choice for educational websites. This video will help you to create a course with LearnDash support.
Choose a WordPress theme to Create Online Courses
A faster way to build your online learning website is to choose an LMS theme, which is already integrated with an LMS plugin to reduce your time and effort. Check out the list of best education themes.
Some highlights are:
Eduma – Best Education WP theme for Creating online courses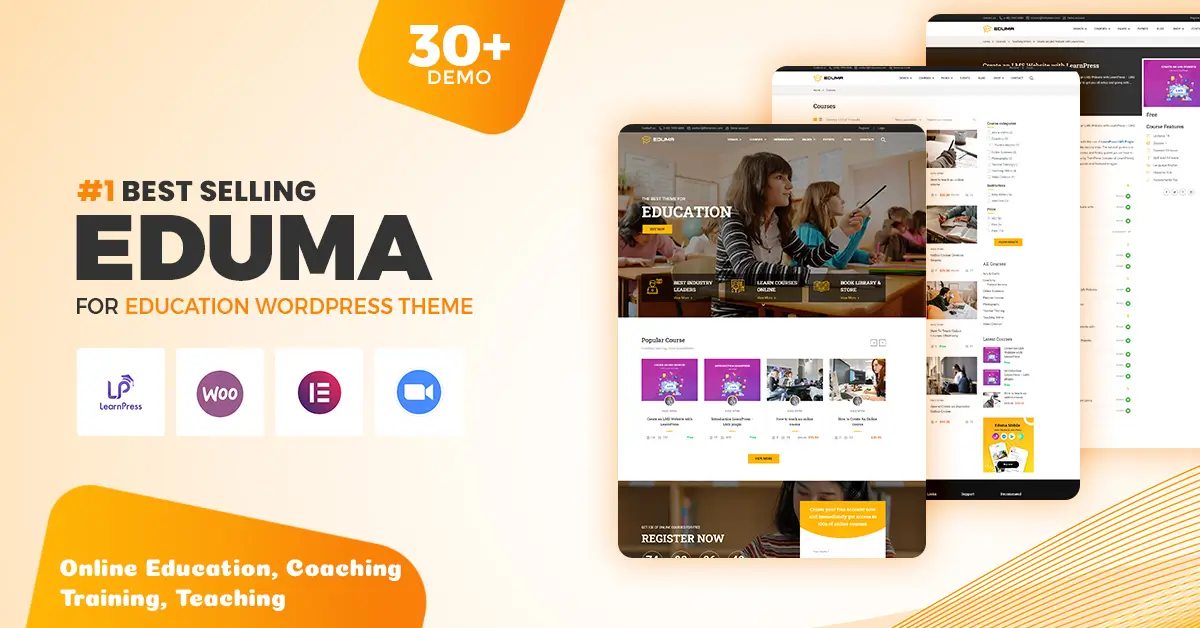 Building an educational website is now easy as a piece of cake. Eduma theme will help you to shorten the time of writing codes or designing the website. Eduma – Best Education WordPress theme is updated very often to make sure your site is always in the best status.
Moreover, Eduma is a multipurpose theme that can be used for school, college, university, online training, or for selling courses. It supports the WooCommerce plugin so you can start an eCommerce educational site as well. The theme uses LearnPress, the #1 WordPress LMS Plugin on WordPress.org which offers you a lot of benefits such as easy to update, independent from the theme, easy to change, create & sell courses online. Eduma has over 100K+ Active Installations and has an average rating of 4.8 on WordPress.org.
40,000+ sales is not-bad proof, isn't it?
Course Builder – Top choice WP theme for Creating online courses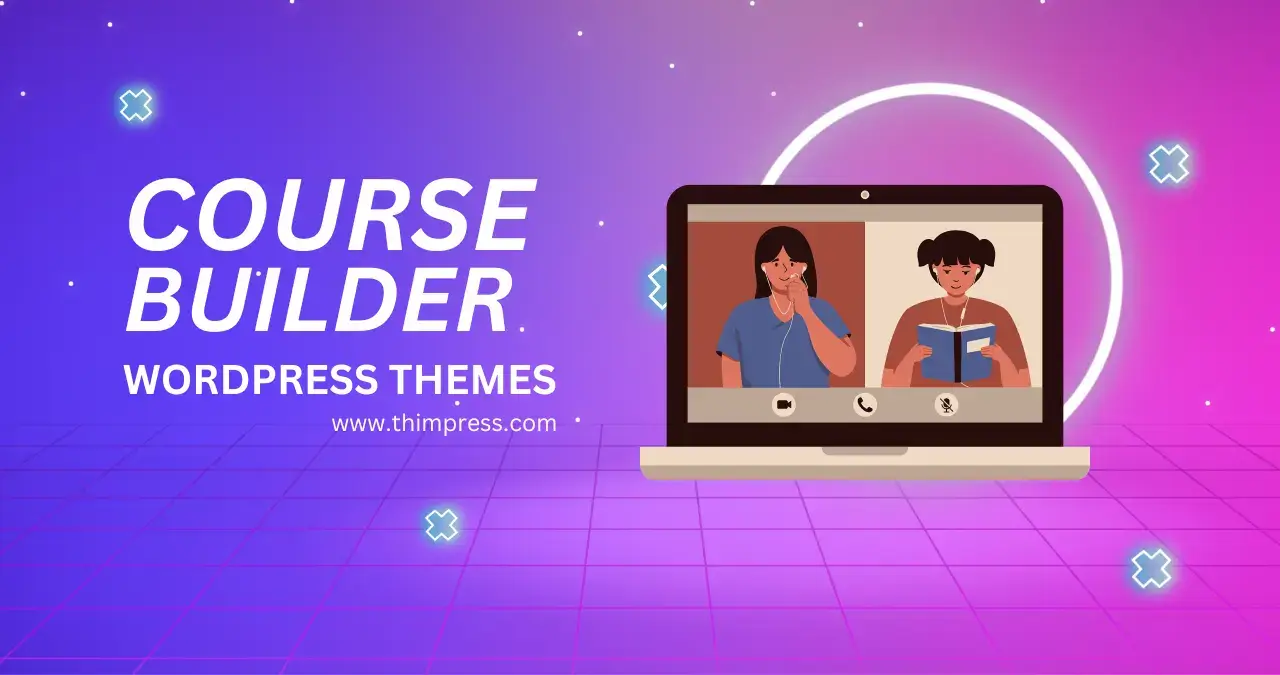 This is a brand-new product for education from the ThimPress team. Course Builder theme includes amazing features are online courses with video or text lesson content, quizzes, multiple question types, certificate, a comment system, email notification, sell the course and subscription plans, online webinars, etc.
Moreover, Course Builder is a multipurpose, high-quality eLearning WordPress LMS for teachers, instructors, education centers, schools, and universities to create and manage their own online course website. It is a WordPress theme that is built compatibly with the latest version of WordPress and page builder plugin Visual Composer. Course Builder is the best WordPress theme for elearning, online learning and teaching, schools and classes
eLearning WP – Best e-Learning WP theme for Creating online courses
Another product of ThimPress. eLearning WP theme is made for a very smart LMS system with many different styles. It supports Paypal, Stripe, 2Checkout, and Authorize.Net, together with WooCommerce integration to make course selling simpler. SEO optimization is a key point when developing this theme. eLearning WP promises to be the best companion you have in building up your business.
Education Pack – The best free WP theme for Creating online courses
Education Pack theme provides you with a high-speed page load with an amazing gallery layout. Each function is made with care and beauty, so it won't let you disappointed. The theme connects with social networks as well, like Twitter to keep your customers always on track with you.
Step-by-step installation tutorial:
Academy – Stunning design WP theme for Creating online courses
Academy has not only a stunning design but also multiple special features for online teachers or tutors. Furthermore, this theme seemingly focuses on learners when it supplies them with many functions, such as subscribing to a course/tutor, managing a user account, tracking learning progress, etc. It is very good at UI and UX as well.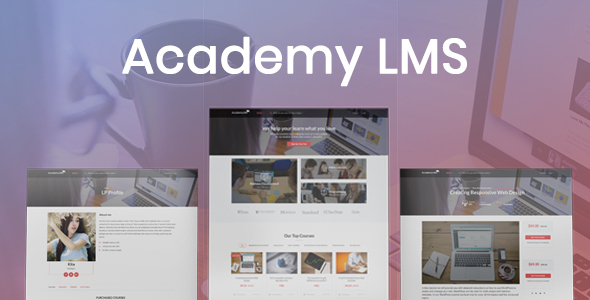 Last Words: Create Online Courses with WordPress themes
We hope with these guides, you can have an idea about how to create online courses with WordPress. This work is not very challenging, especially with the help of plugins and themes which are pre-made for your convenience. Your business and passion can start now right after you read this article.
Wish you all the best!
Read More: WordPress Plugins: LearnPress add-ons for eLearning Websites
---
Contact us, ThimPress:
Website: https://thimpress.com/
Fanpage: https://www.facebook.com/ThimPress
Youtube: https://www.youtube.com/c/ThimPressDesign
Twitter: https://twitter.com/thimpress