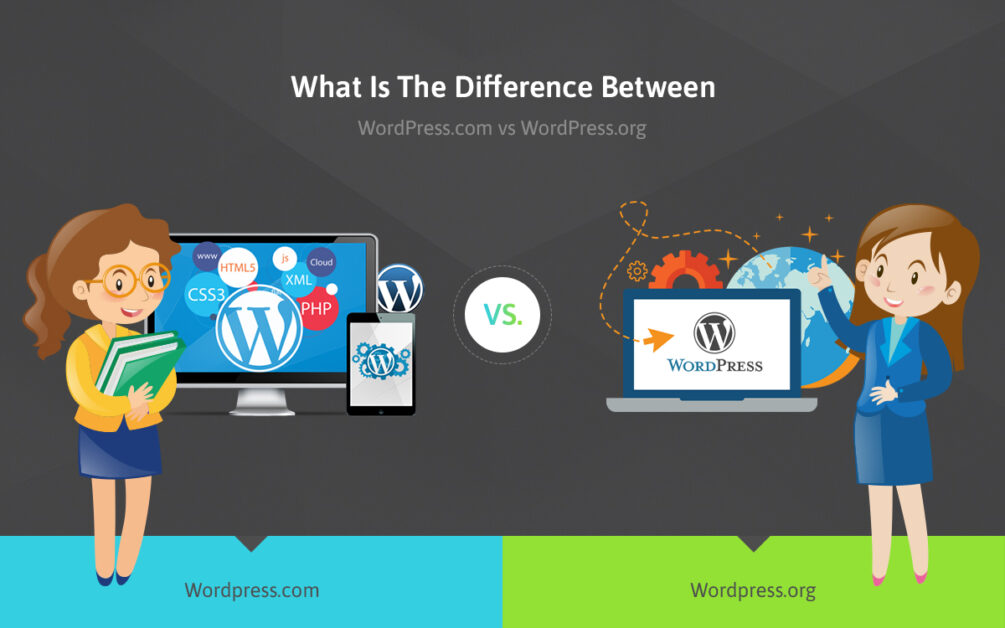 Without a doubt, WordPress is considered one of the most famous solutions to build a powerful website. However, a lot of users keep wondering why there are 2 kinds of WordPress: WordPress.com vs WordPress.org. Then, what is the difference between them?
To help you answer that question, we released this article with the comparison of WordPress org vs WordPress com so you can pick the right one that meets your requirement. Let's get started!
What is the Meaning of WordPress.com vs WordPress.org?
WordPress.com's a hosting service provider to help you build a website using WordPress building blocks. It's developed by Automattic. This platform does not require hosting so you don't need to worry about anything.
WordPress.org is a free platform that all users can download within a few minutes. It's an open-source CMS (content management system) as well. Since this platform requires a domain name or web hosting, it's called self-hosted WordPress.
What is the Difference between WordPress vs WordPress.org?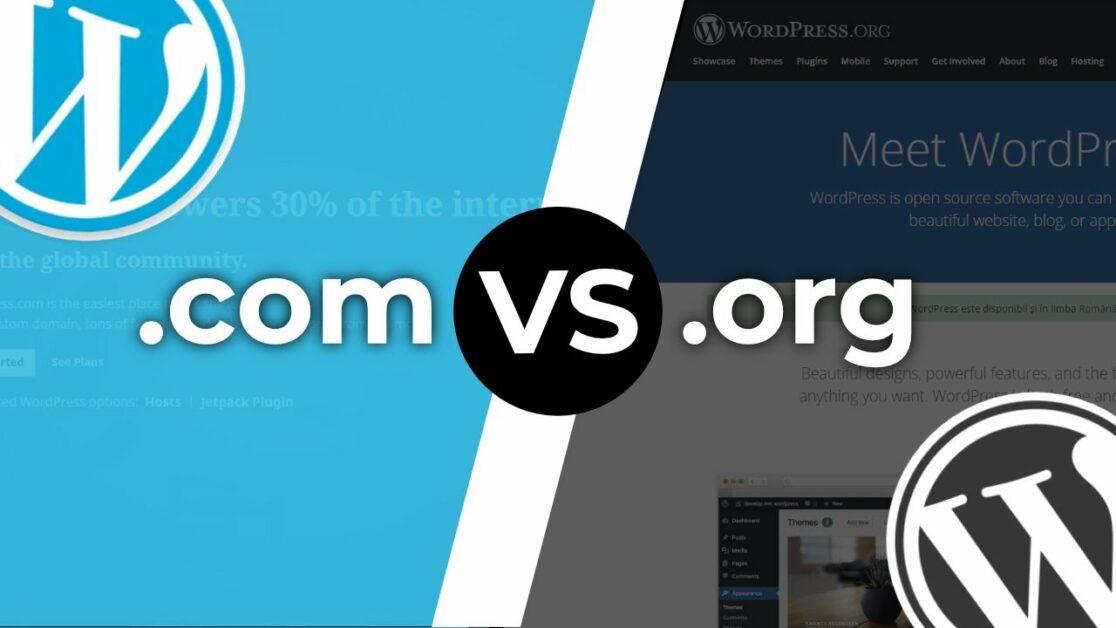 At the definition part of these two platforms, you might see the difference between them somehow. To clarify, we will explain the details about all sides below:
The Way to Create a Website with WordPress com vs WordPress org
WordPress.org
With WordPress.org, you need a domain name as well as web-hosting to create a WordPress website. The address of a website on the internet is called a domain name, for example, thimpress.com. Web hosting is exactly the place that your site files are stored on the internet.
After registering your domain name and purchasing web hosting, you can easily download the free WordPress 5.7.2 (the latest version at the time writing this article) on WordPress.org to your own host. Most of the hosts do these steps simply with only a few buttons, especially, no code required. The detailed guideline to create websites using WordPress themes is definitely a useful help for you.
WordPress.com
To compare WordPress.com vs WordPress.org, WordPress.com helps you to create a website quickly unlike WordPress.org. All you need to do is just create an account on WordPress.com. In particular, no need to look for a hosting or domain anymore. It takes only a few minutes for this process. In addition, you can create a website with the free version or paid versions as well.
The Cost of WordPress.org vs WordPress
WordPress.org
The cost of creating a website with WordPress.org is around $50/ year. To clarify, you can take a look below:
For registering a domain name, it costs around $10/ year for a .com domain name. It's one of the famous domains in the world.
For web hosting, the cheapest is around $3-5/ month. However, it can go into a higher price for higher requirements.
In general, to create a website with WordPress.org, you need to speed time but a little money only with full control of your website. You can sell your online products or advertise to boost your revenue without any restriction or customize whatever design you want from your chosen theme. That's one of the key points between WordPress.com vs WordPress.org.
WordPress.com
WordPress.com lets you create a website with 100% free but very limited options. Besides, you can go with paid plans with extended features. There is a personal plan with $48/ year, premium plan with $96/ year, business plan with $300/ year, and an eCommerce plan with $540/ year.
The free version allows you to put your website under a subdomain of WordPress.com, for example, thimpress.wordpress.com.The storage space is only 3GB with WordPress.com ads. In Particular, you can earn money from your website, however, with limitations. Plus, you can not install/ upload any plugin/ theme that isn't available on the platform by default.
The Flexibility Between WordPress.com vs WordPress.org
WordPress.org
With the WordPress.org platform, you can install the third-party extension easily with various choices. There are over 10,000 themes, plugins, and even WooCommerce extensions available on the market. There are no limitations for customizing and controlling your site. If you have a hard time finding the best themes or plugins for any kind of business, such as education, sport, charity, you can check out our website or send us an email, we are glad to help you out.
WordPress.com
If you go with a premium, business, eCommerce plan, you can download the premium themes. However, only business and eCommerce allow you to install plugins and extend functionality for your site. So it's the same power to install the extension between WordPressorg vs com or WordPress com vs org.
The Security: WordPress.com vs WordPress.org
WordPress.org
For security, you might need to install the best security plugins. You can look for the free plugin or paid plugin on the market then install it within a few mins, it depends on your need. Plus, you are the only one who's in charge of your website security. Hence, you need to pay more attention to WordPress.org than WordPress.com.
WordPress.com
With WordPress.com, you just need to relax since the system is definitely looked down. You don't need to worry about this matter anymore even if you want it. In short, WordPress.org is as secure as WordPress.com.
Which Should You Choose: WordPress.com vs WordPress.org?
If you read until this end, you might have an idea which one is the best for your needs.
In general, most users find out that WordPress.org is the perfect option for them. The reason is it's free and purchasing a domain name or web hosting is cheap. This self-hosted WordPress allows users to choose various themes, plugins, and other useful extensions they want without limitations. You can customize whatever design or even monetize your website with ease. You just need to take your time as well as your responsibility to control your website security.
With WordPress.com, it's absolutely suitable for you if you don't care much about the budget. No need to care about hosting or a domain, as well as security but you, have limited power to do or not do for your site. No way to earn money from the free version. You can fully control your website only when you purchase the business or eCommerce plan.
Final Thoughts
Understanding that we usually get lost if we do not know much about something such as the difference between WordPress.com vs WordPress.org. We hope that you enjoy our article and find this topic helpful via our detailed comparison above to make the right decision.
Read More: The detailed guideline to create websites using WordPress themes