Subdomains are a useful tool for organizing your website, helping to keep different sections of it separate and enhancing user experience. However, what precisely are subdomains and how do they function?
Defining subdomains and their role in a bigger domain is the first step in Subdomains 101: A Comprehensive Guide. A subdomain can be used to divide distinct sections of a website while keeping a link to the main domain. A subdomain is essentially a domain that is a component of a larger website.
Using subdomains has many advantages over using directories or subfolders inside the main domain because they act as independent websites within the larger domain. This means that while still being connected to the main domain, a subdomain might have its own distinctive content, design, and functionality.
We'll also go over how to set up subdomains for your WordPress site, the advantages of utilizing subdomains for SEO, best practices for using subdomains effectively, common pitfalls to avoid, and examples of websites that utilize subdomains effectively in this article.
Advantages Of Utilizing Subdomains
The use of subdomains can completely alter website management. We've already discussed what subdomains are and how they work as a component of a bigger domain in the first part of Subdomains 101: A Comprehensive Guide. The advantages of employing subdomains for your website will now be discussed.
Subdomains can, first and foremost, enhance website organization. You can make it simpler for visitors to navigate and find the content they're looking for by dividing different sections of your site into separate subdomains. Readers can easily browse through your most recent entries by using a blog subdomain, for instance, which has its own navigation menu and appearance.
The biggest advantage of employing subdomains is improved SEO. You may target particular keywords and raise your overall search rankings by using subdomains because search engines view them as separate websites. For instance, ThimPress offers two distinct products for each of its websites, "eduma.thimpress.com" and "coaching.thimpress.com," with Eduma emphasizing the advantages of education while Coaching emphasizes the advantages of training.
Finally, employing subdomains can make managing huge websites easier. By dividing each area of your website into smaller ones, you may make it easier to update and maintain each one. If you oversee a sizable e-commerce site with numerous product categories or if various teams are working on various elements of your website, this is extremely crucial.
How To Set Up Subdomains
It can be a little overwhelming to set up subdomains for your WordPress site, especially if you're new to web development. But don't worry; in Subdomains 101: A Comprehensive Guide, we'll take you step-by-step through the procedure.
Step 1: In cPanel, create a new subdomain
Making a new subdomain in cPanel is the first step in subdomain setup. Here, you'll set up the parameters for the subdomain and configure it to point to the appropriate server directory. This is how you do it:
Login with cPanel.
Visit the Domains category's Subdomains section.
In the Subdomain area, input the subdomain's name and identify the parent domain.
Click Create after selecting the document root where the files for the subdomain should be kept.
Step 2: Configure DNS Settings
You must set up your DNS settings to ensure that your newly established subdomain points to the correct server after creating it in cPanel. This is how you do it:
In the management panel for your hosting account, create a new subdomain.
Go to the DNS settings section of the control panel provided by your domain registrar.
Create a new record for your subdomain, entering the IP address of your server in the value field and the name of the subdomain in the name field.
Save your changes, then wait for the DNS to fully propagate.
Step 3: Install WordPress on the New Subdomain
It's time to install WordPress on the new subdomain after setting up your subdomain and DNS settings. This is how you do it:
Access the WordPress Admin Area.
Select Tools > Export from your main site to export your material.
Visit the URL of your new subdomain and follow the installation steps to Install WordPress.
Log in to your newly constructed website after installing WordPress, then choose Tools > Import to import the content from your primary website.
There you have it, then! You can create a new subdomain for your WordPress blog using these three easy steps, and then start taking advantage of the advantages of improved organization and better SEO.
Optimum Methods For Utilizing Subdomains
It's crucial to use subdomains wisely to organize and structure your website as efficiently as possible:
Subdomains 101: Use Subdomains For Unique Portions
When it comes to website organization, employing subdomains can be a useful approach to divide up various content parts and make it simpler for users to explore. It's advised to use subdomains for particular sections of your website, like a product or a store, rather than using a single domain for all of its pages.
By carrying out this, you can maintain a well-organized, user-friendly, and straightforward website. If you run an e-commerce website, using a subdomain for your store section, for example, can help customers find the things they're looking for and hasten the checkout process.
As an alternative, if you have a blog, you might use a subdomain for that section. This would make it easier for visitors to find your most current postings and explore them in an organized fashion.
Subdomains 101: Creating Separate Subdomains For Each Language
Using subdomains can help you organize your material and make it simple for users to navigate to the language of their choosing if you run a multilingual website. You may give your users a more streamlined experience and enable them to find the material they're looking for by setting distinct subdomains for each language.
Your website might include subdomains like en.ilovecat.com, es.ilovecat.com, and fr.ilovecat.com if it is available in English, Spanish, and French. The identical website content would be available under each subdomain in a different language, enabling users to quickly change between them as needed.
The most popular dictionary website on the internet, Wikipedia, has more than 300 subdomains that serve several languages: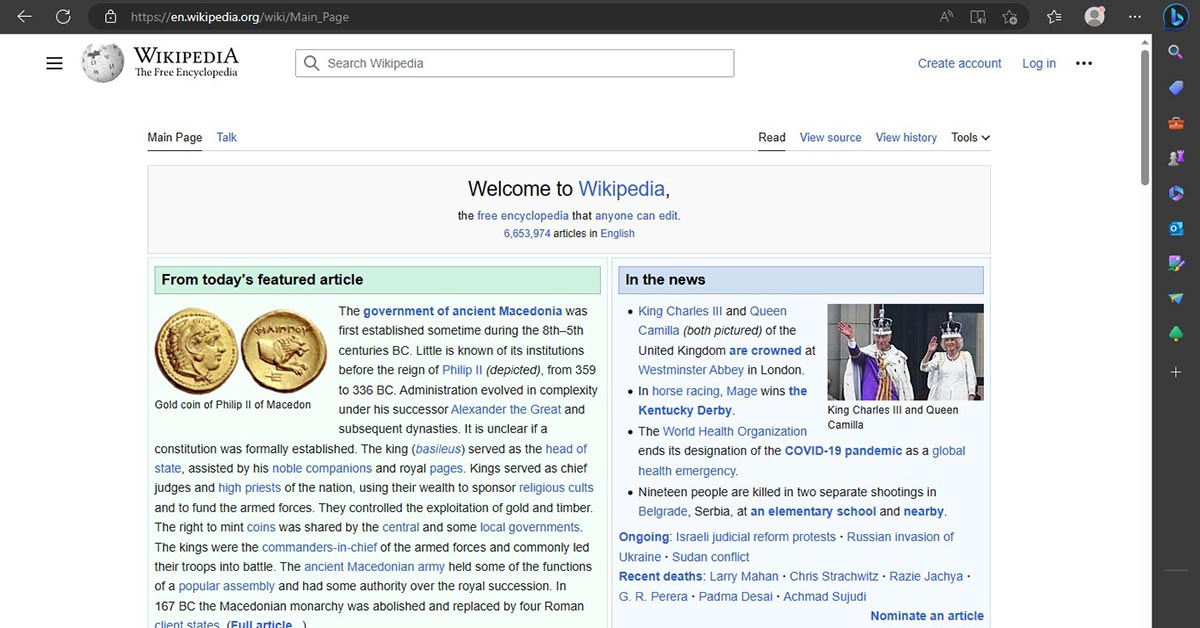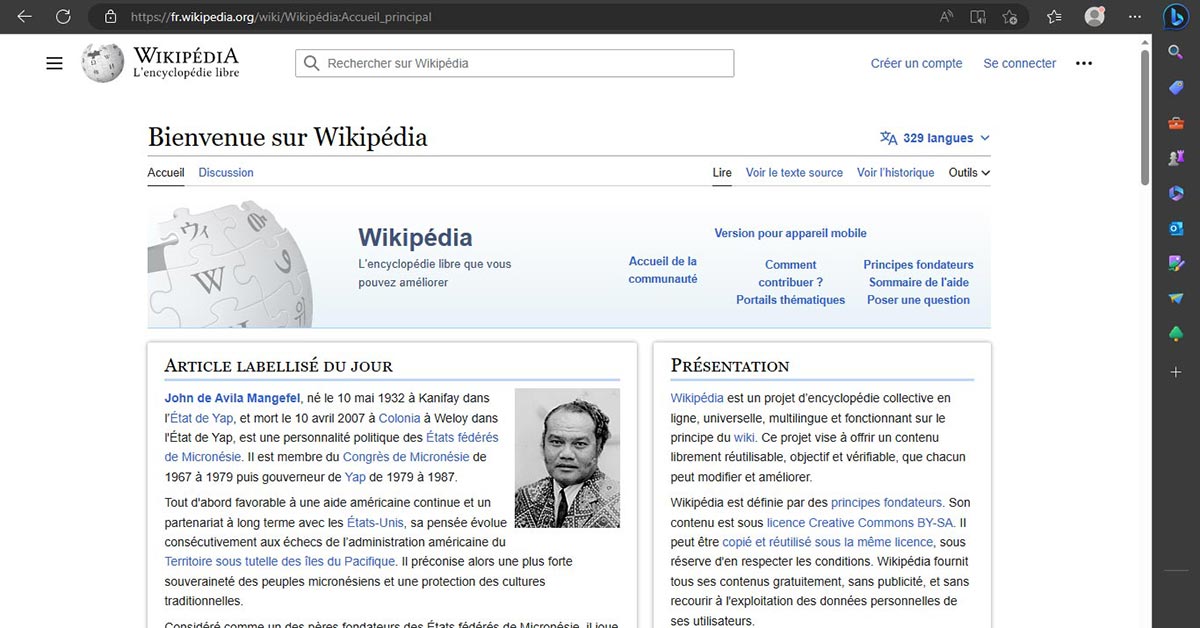 Subdomains 101: Subdomains Can Affect The Website SEO
Subdomains can significantly affect your website's rankings when it comes to SEO. It's essential to use them cautiously and deliberately as a result.
You can boost your website's SEO and search engine rankings by adhering to Subdomains 101's recommended practices, such as making distinct subdomains for each distinctive section of your website and avoiding subdomain misuse.
Additionally, by making it simpler for search engines to recognize and index your material, employing subdomains to create distinct subdomains for each language on your website that supports several languages can also improve your SEO.
Common Subdomain Mistakes To Avoid
There are a few typical errors individuals make while using subdomains that might harm the user experience and SEO of their website:
Using An Excessive Number Of Subdomains: It's important to remember that subdomains are designed to be used to split different sections of your website. If you utilize an excessive number of subdomains, your website may become convoluted and difficult to browse. To assist people in finding what they're seeking fast and simply, use subdomains strategically.
Creating A Subdomain For Every Page: The common mistake of designating a subdomain for each page is another that can undermine the authority and SEO of your website. For unique portions of your website, such as a blog, a store, or a product, use subdomains instead.
Failing To Redirect Subdomains: Subdomains that are removed from your website without being appropriately redirected should be sent to another relevant page or subdomain. This will help maintain your website's SEO and prevent broken links.
Not Updating DNS Settings After Creating A Subdomain: Update your DNS settings right away to ensure that a subdomain is correctly connected to your website. This will prevent any issues with visitors being unable to access your subdomain.
You may organize your website more effectively, boost your SEO, and give your visitors a better user experience by implementing these suggestions and subdomains 101 wisely.
Examples Of Thimpress Subdomains
In order to efficiently arrange our website and offer a smooth user experience, we at ThimPress.com employ subdomains.
For instance, customers may obtain all the information they want for our well-liked education WordPress theme Eduma at eduma.thimpress.com, which includes demos, templates, and support.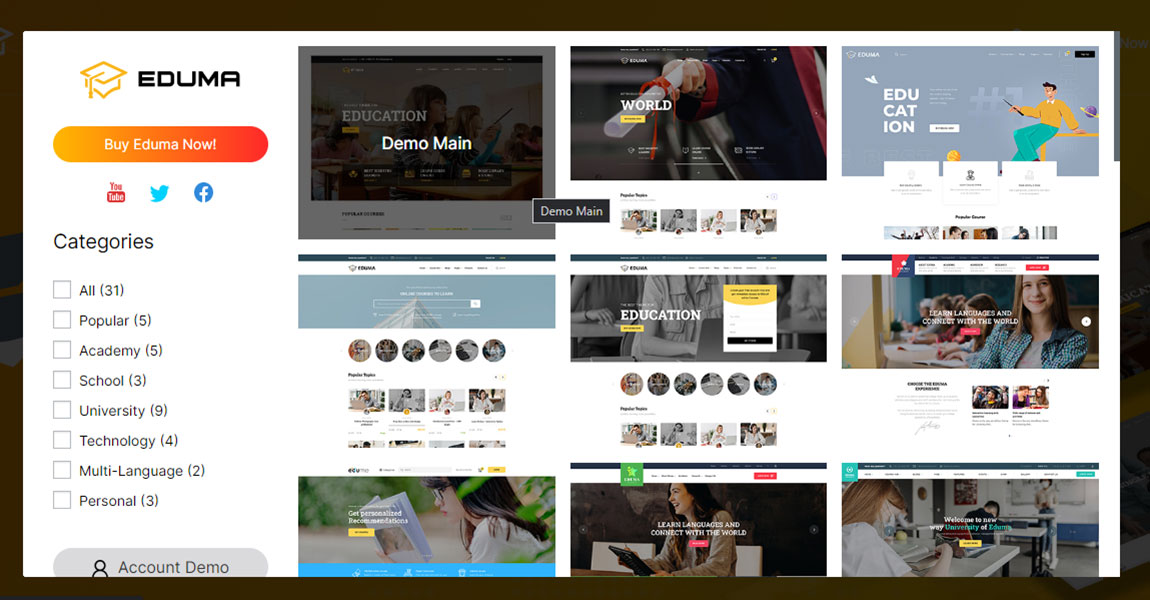 Similarly, visitors may find out more about our Coaching programs and services at coaching.thimpress.com, which is a subdomain for our coaching themes. We give a clear and ordered structure for our website and make it simple for users to locate what they're looking for by employing subdomains in this way.
Now You Know About Subdomains 101
Thank you for reading our guide on Subdomains 101. We hope this comprehensive guide has provided you with a clear understanding of what subdomains are and how to use them effectively for your website.
You can streamline the management of huge websites, strengthen your SEO efforts, and organize your website better by employing subdomains. To prevent making typical blunders like utilizing too many or them improperly, always use subdomains carefully.
We really hope that this advice has been useful to you, and we wish you well as you pursue your subdomain goals!
Read More: HTML for SEO: A Beginner's Guide
---
Contact us, ThimPress:
Website: https://thimpress.com/
Fanpage: https://www.facebook.com/ThimPress
Youtube: https://www.youtube.com/c/ThimPressDesign
Twitter: https://twitter.com/thimpress