Introduction
In the past time, trips were usually booked from the current trip-booking agencies, usually offline. They're also used to require travel advisory staff to give suitable advice to customers about destinations, sceneries, and other travel-related things. Therefore, advisers have to remember and be proficient in every single tour, and it took a lot of time and effort to do that.
In the switch of the society and the industrialization and modernization, not moving onto the Internet will drag anything. Back into the past, and the tourism business doesn't want to be dragged down like that. The previous half of this decade, travelling has been taking used of the Internet network and developed well until now.
In parallel with the development of websites for travel agency, the era of WordPress Themes for Travel Agency has also risen. Among all themes from the past to the current, WordPress always offer an outstanding experience for all of its customers. With the improvement in quality and quantity, an urgent issue is mentioned for all travel agencies: How to attract new clients and retain old customers. Keeping your travel websites updated with the newest WP travel themes is a good way to do that.
Best WordPress Theme for Travel Agency
After looking up popularity, users' feedback, and surveys, we have made a list of some best WP themes for tourism agents. Here comes the list:
Sailing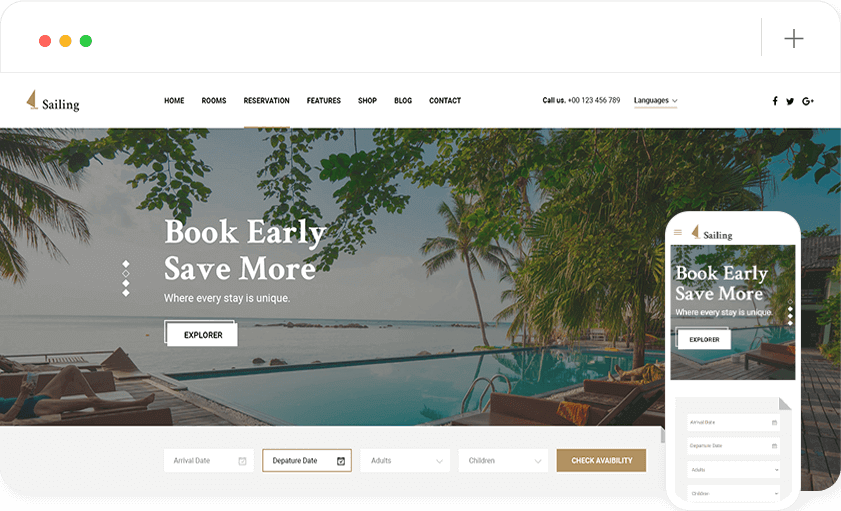 This focuses quite a lot on tourists' accommodations and other daily needs for them. Co-operating with WooCommerce, they get all the benefits of this famous plugin: +100 payment methods, high on-top appearance on search engines, … It also has a stunning parallax effect and other features for you to adjust your web as you like: fonts, colours, and outer skins.
LuxStay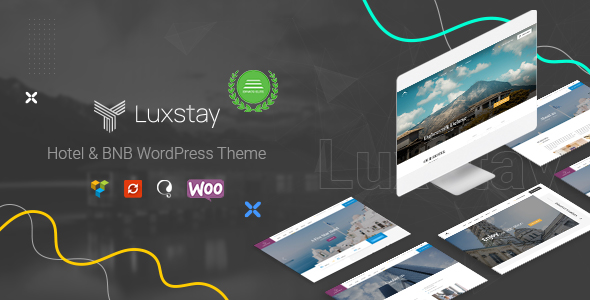 Based on clients' feedbacks, this is the most charming and powerful for a travel agency to build their website. To attract customers to visit your webs, it provides you with amazing design as well as high-tech coding. This theme is frequently checked by Envato, and it also has 6-month support from ThimPress.
Embark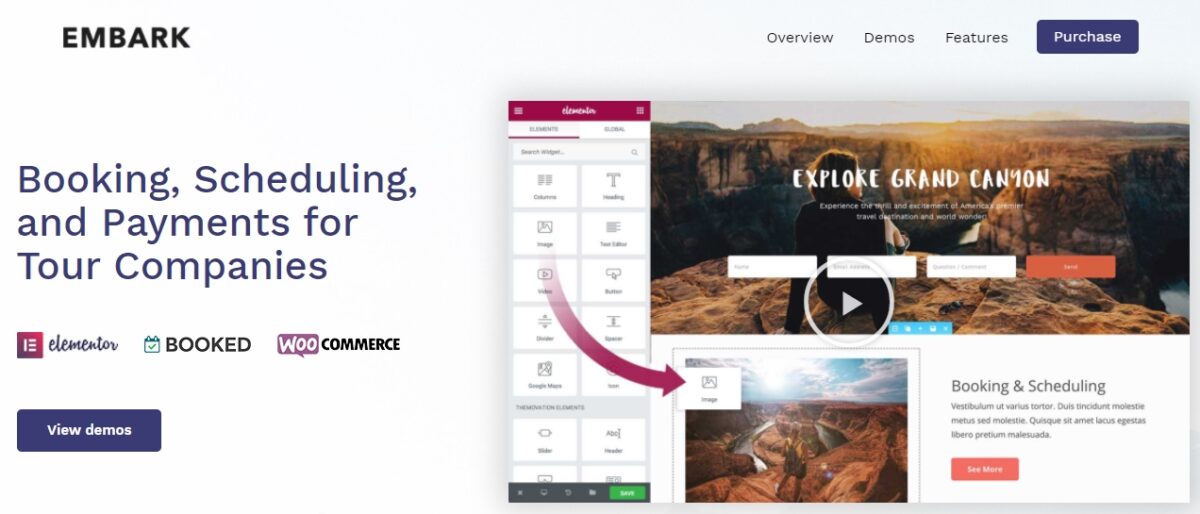 Just updated on August 21, 2020, this is the latest version of this theme. It contains all the travel-related content you will have ever found: booking, destinations, travelling…Web managers can run it on any browser existing now: Firefox, Chrome, Safari, Opera, and so on. With full WooCommerce assistance, the payment is not a problem anymore. With the content, it has 1000+ Google fonts, 800 icons, colours, and other options for you to set up your webs.
WordPress Template for Travel Agency
Some travel-related websites or blogs don't require much about the base, and WordPress travel templates will be their best choice. With simple layouts and little adjustments, a web for a travel agency is complete. Here are some WP travel templates for you to choose from:
Divi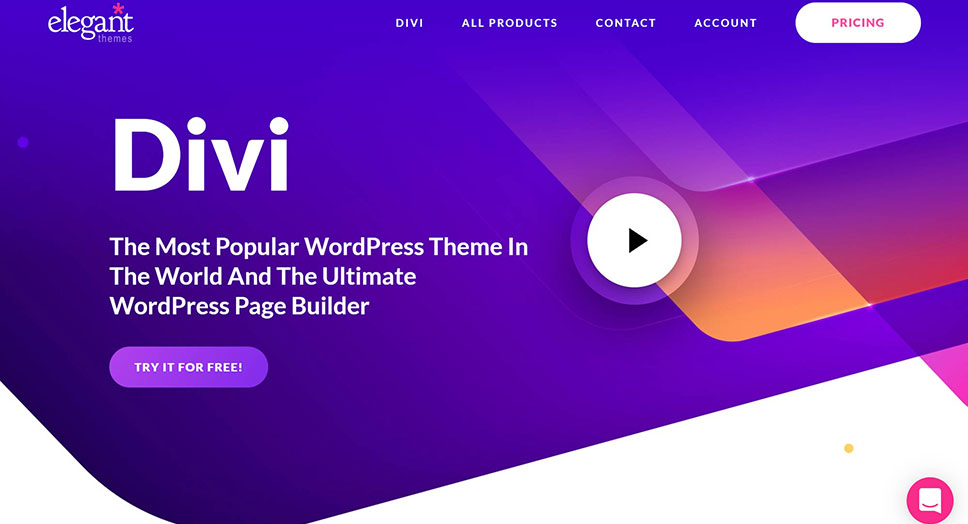 Appeared as a WP template, still, Divi is a multi-functional one with quite many options for you to use. Divi has done almost everything for you, do you can barely make a touch on it. On the other hand, Divi builder allows you to edit on your own PCs, laptops, tablets, or even on mobile phones, which is very convenient to manage the webs.
Jevelin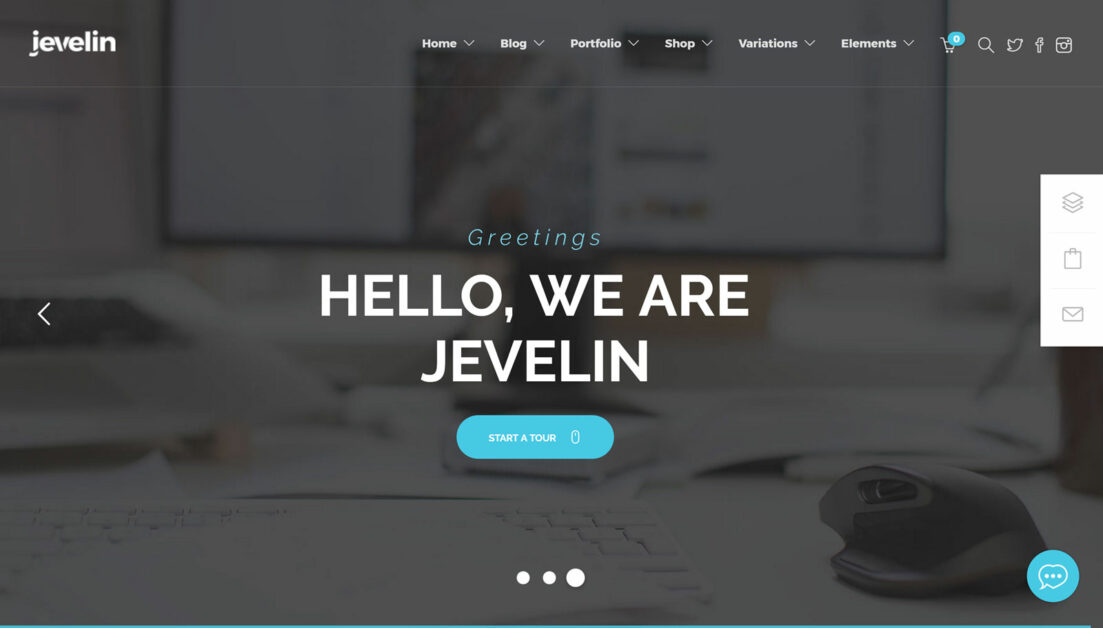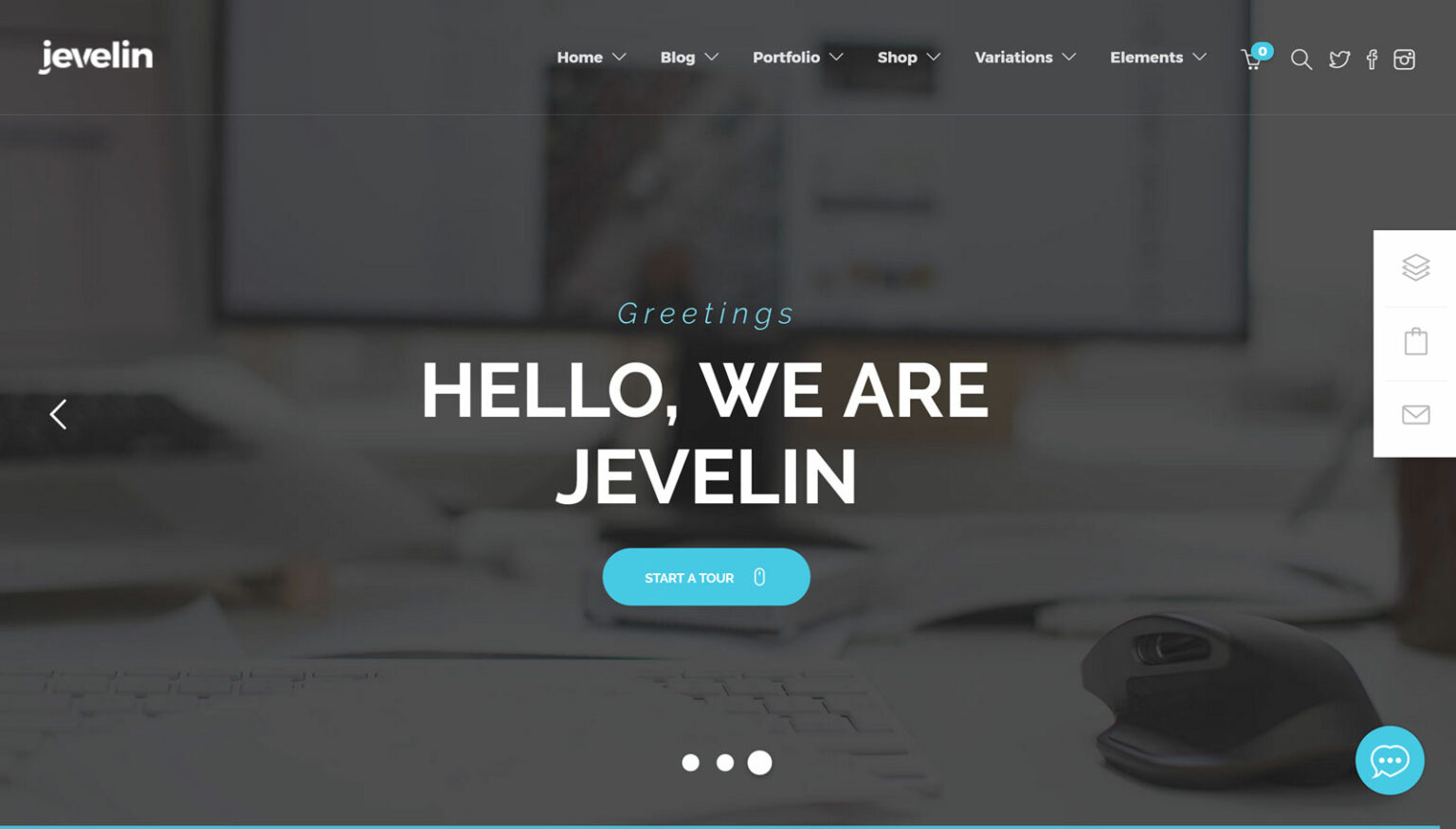 Like Divi, Jevelin is also a travel WP template suitable for tourism channels. Working on Jevelin, you will realize that almost every work needed has been done for you without any coding; Jevelin's WordPress Bakery drag & drop page builder will provide you with the ability to make your travel agency's websites proceed well.
Vasco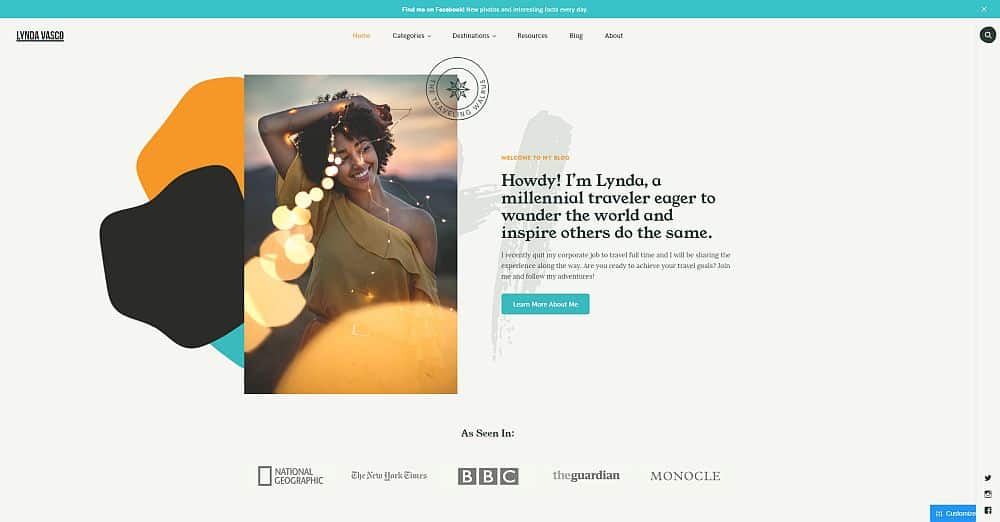 Similar to other WP travel agency's template, Vasco also owns the technology of drag and drop page builder. However, the factor that makes this template possess flying colours is its modern and creative outlook, as well as an experience like none you have ever seen before.
WordPress Themes for Travel Agency Website
To most of us, we prefer things that are more convenient to save time for other work, and so does WP themes for travel agency. Basically, some travel websites don't require much effort to build. So, we bring you some popular themes which every website belonged to a travel agency can apply:
Shapely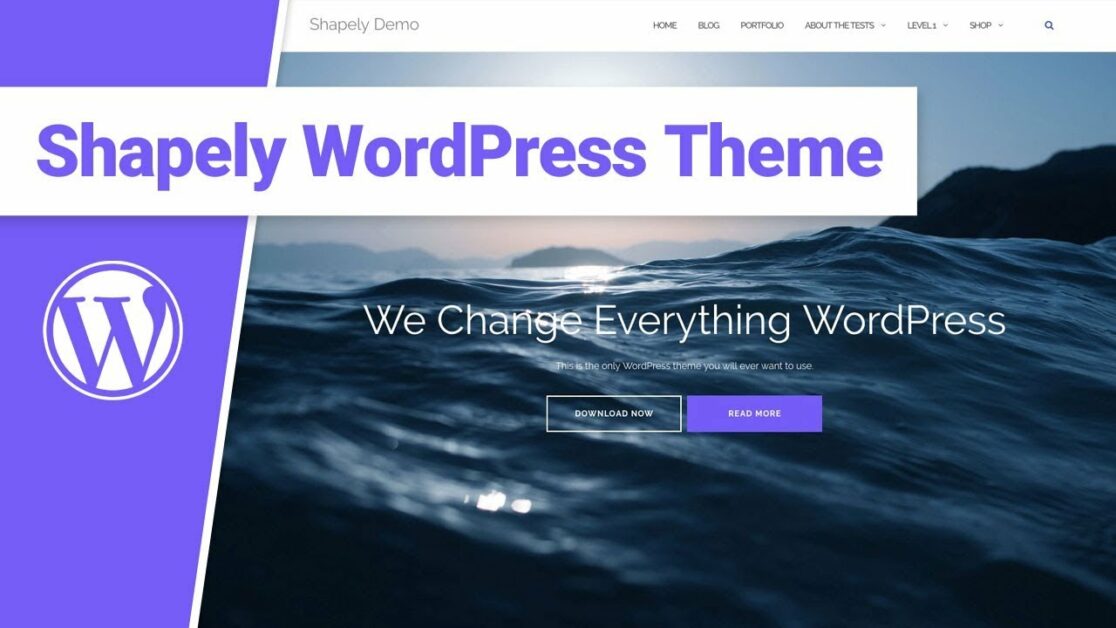 To the customers, there are many reasons for them to be fond of a travel agency website, and informativeness is surely one of them. Applying various options of modern features, the WP theme named "Shapely" potentially brings us the buff for your web. It features amazing graphics and vibrant colours, as well as being fully-responsive and cross-browser compatible. It will provide the travel website with a realistic and simple one-page design. Meanwhile, almost every plugin can be supported, especially WooCommerce.
Newspaper X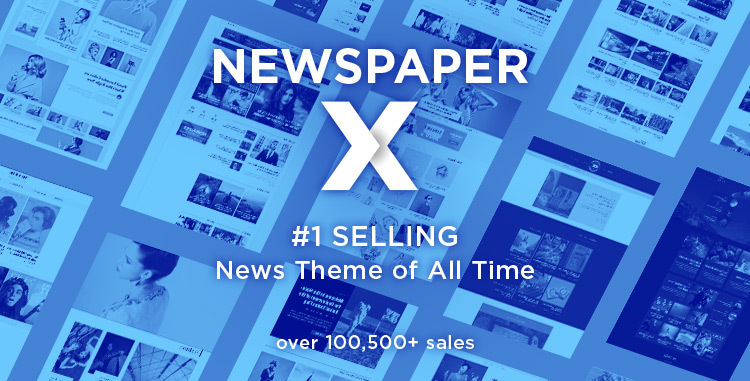 Managing the web with this theme is quite easy as it is Bootstrap based and responsive-designed. It also owns an area only to see recent posts, a full-contact list, and buttons for sharing on social media. Besides, this theme's concept is clean and suitable for texts and photos to stand out. Newspaper X is truly a theme for all people who would like to shine their travelling content.
Premium WordPress theme travel agency
In the online tourism agency's field, some demand WP themes with higher quality and assurance. And Premium WordPress theme for a travel agency is born. Different from the travel agency's WP themes, those premiums own some better functions. All the better benefits are below:
Compatible with WooCommerce plugin
WooCommerce is considered one of the most popular plugins in the world. With the co-operation of WP and WooCommerce, you can make sure that your websites will usually appear on top trending on search engines. One more thing, with over 100 payment gateways, worries about paying won't be such a matter anymore.
Various advanced adjustments
There is a variety of customers' liking, as well as adjusting diversities. Firstly, with the fonts, recognizing it as one important factor contributing to the success of a tour agency's website. We provide themes abilities to change font sizes, styles, faces, … Another important aspect that should be recommended is the colour options. Our premium WP tourism themes contain thousands of basic colours and complex-mixing ones as well. You can change the colours to satisfy the clients' first impressions and feeling.
All-day support
Genuinely, we have a team that will help you deal with any obstacles and hard situations when managing webs applying our themes 24/7. We believe with our well-trained and whole-hearted switchboard team. We can understand more about our users and give you a better experience.
Conclusion
With the rise of the Covid-19 pandemic, tourism is meeting its hardest time in history. However, with the rise of WordPress themes for travel agency. We believe that online marketing will be the tour agents' saviours, as well as the market is gradually moving online
Read more: eCommerce WordPress Themes – Perfect solution for COVID-19