Do you know the best Blogs About WordPress to follow? If so, you found the right place.
Nowadays, people are searching for tutorials, guides, or information about some common topics related to this platform. Hence, blog posts can help them to answer the most amazing resources that they need in the WordPress community.
So whether you are a beginner or a professional, you should know some of the famous WordPress blogs instead of having to find a WordPress developer. All of these blogs come with the most traffic, have many social media shares, or receive many comments. Keep reading!
15+ Best Blogs About WordPress
ThimPress – WordPress Blogs to Read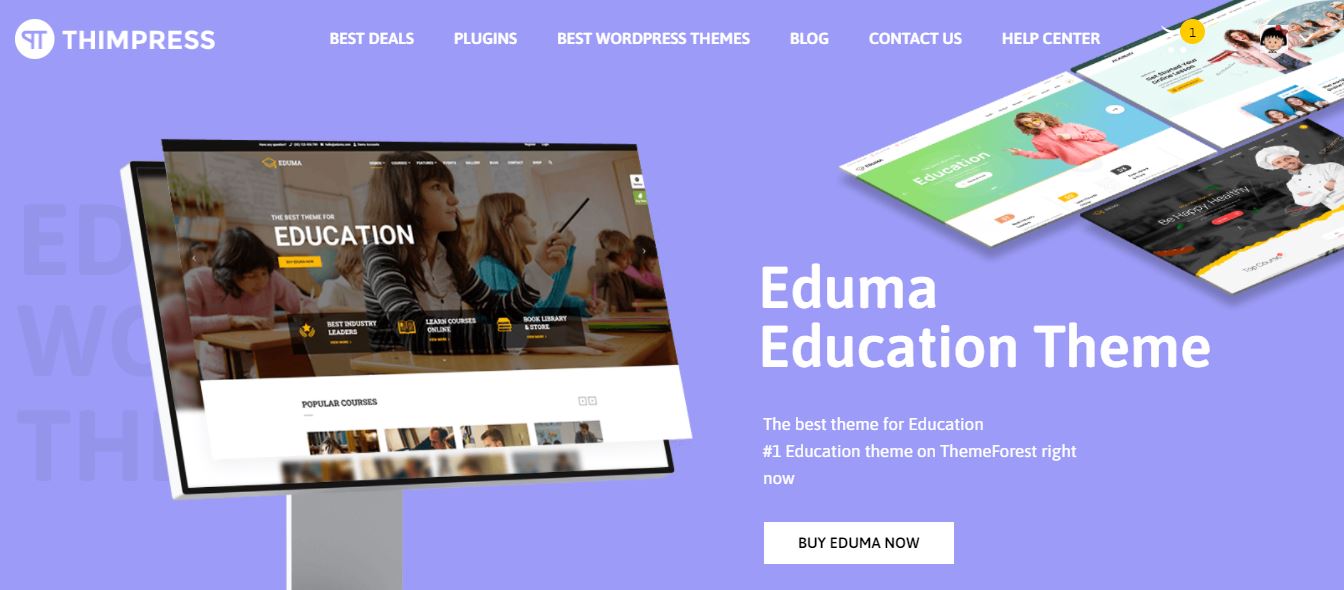 ThimPress is our first recommended one when it comes to the best WordPress Blogs to Read. We offer the most basic guides and tips about WordPress to make sure every level can learn easily and quickly. For example, how to create a website with WordPress themes or how to install WordPress plugins. You'll find useful videos that are included in the tutorials too.
Besides, ThimPress even provides a powerful collection of free and paid themes & plugins such as Eduma for creating an educational website or LuxStay for creating a hotel website. So that you check out and use it on your website. Our blog is updated weekly and shared on social media networks, allowing you to follow, share, or comment.
Astra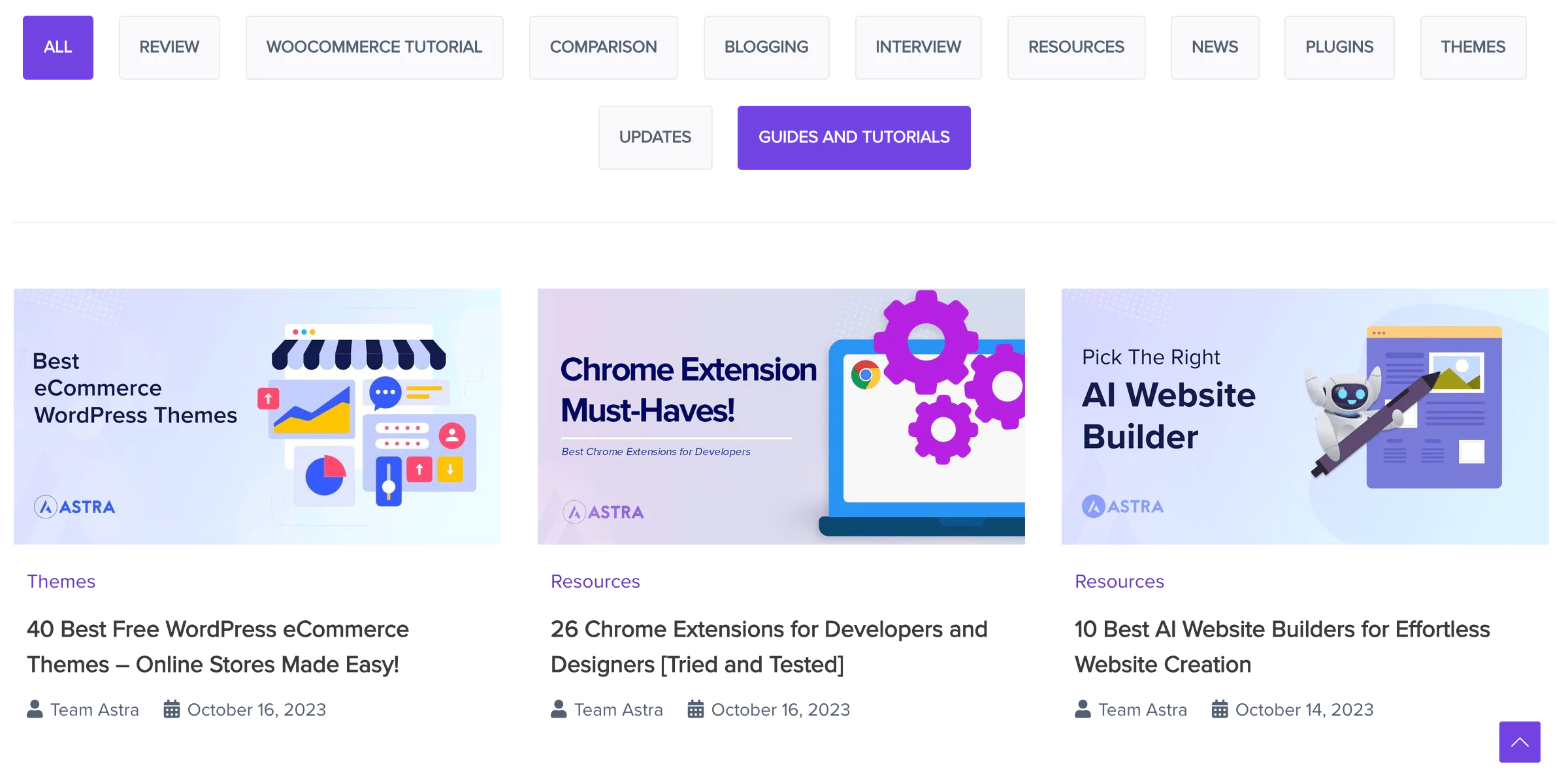 The WPAstra blog serves as a valuable resource for website developers, designers, and WordPress enthusiasts. Astra, a popular WordPress theme, offers a diverse range of insightful articles and tutorials through its blog. Covering topics like web design trends, SEO tips, plugin recommendations, and customization guides, the blog caters to both beginners and experienced users. Astra's content is known for its clarity and practicality, helping readers enhance their web development skills and optimize their WordPress sites. With a wealth of information and step-by-step guides, the Astra blog is an indispensable tool for anyone seeking to create and maintain a successful WordPress website.
Physcode – Blogs about WordPress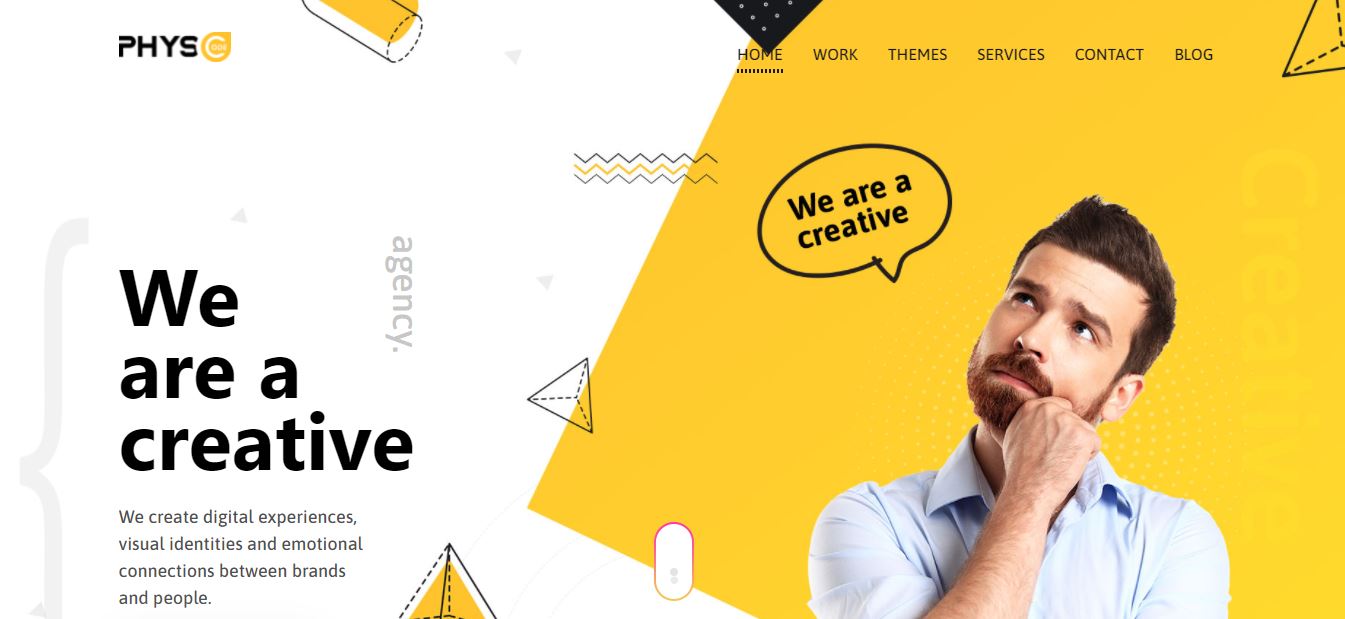 Physcode is a free blog website you should read to create and manage your site. This blog comes with both beginner & advanced guides and tutorials. Hence, you don't have to learn about code or hire any developer. Their website has everything you need. If you plan to build a CV Resume or blog site, you can get it for free right on Physcode's site. Read it now!
ToplistWP – Blogs about WordPress
If you're looking for Blogs About WordPress, try ToplistWP. It provides the latest news, tips, guides, themes, and plugin reviews, just to mention a few. Each blog post comes with a stunning and featured image to attract more visitors to open their article. Their sidebar also displays the most popular posts. You can find what you need easily by using its search bar. You will definitely learn a lot from ToplistWP.
WPBeginner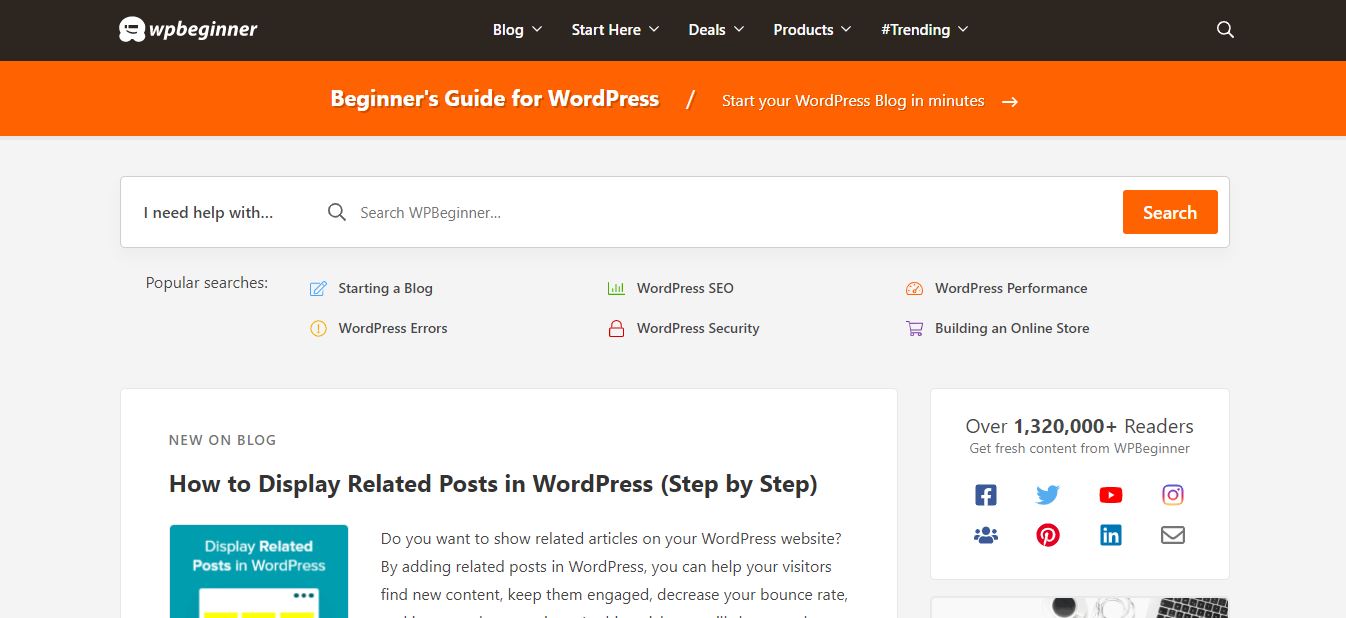 WPBeginner is our next choice when you find a simple but helpful WordPress blog. As its name implies, this site provides easy-to-understand content for beginners who want to learn WordPress. Besides, it's also perfect for professionals.
Furthermore, it provides different useful topics about WordPress to make sure you'll quickly find the answer. There are news, tutorials, beginner guides, opinions, showcases, themes, and plugin categories. You'll see thousands of shares and comments once they publish an article. Read it now!
WP Tavern – Best WordPress Blog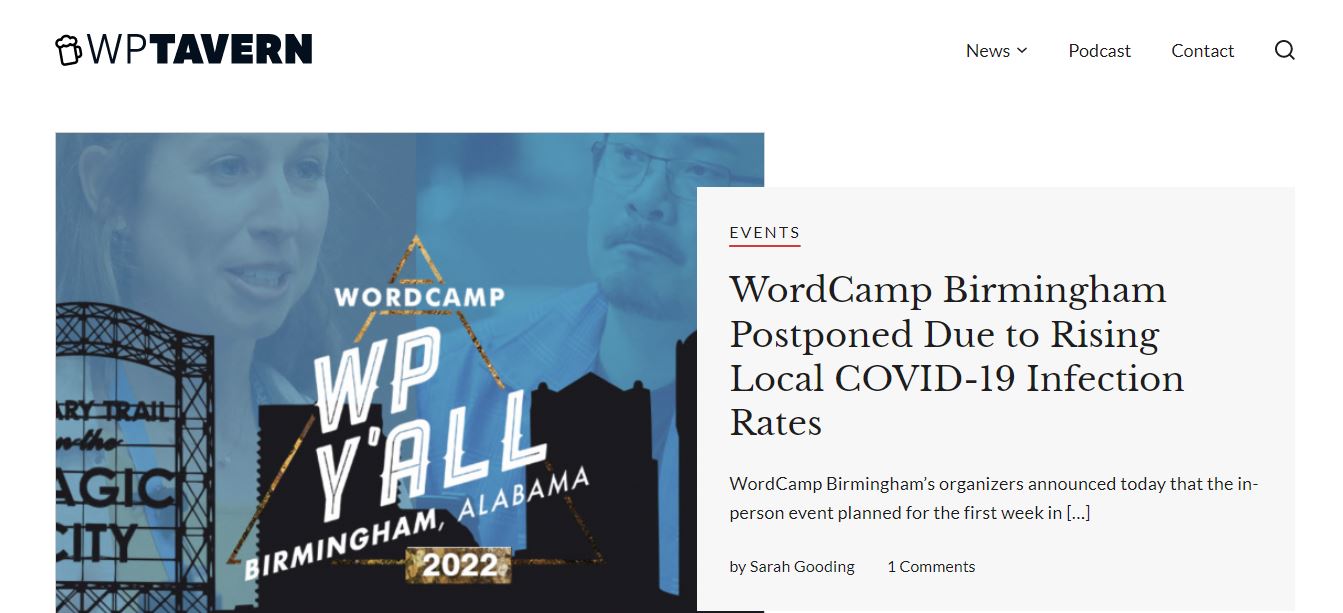 WP Tavern is an amazing Best WordPress Blog you should go with. It highly focuses on the news and podcast field. You will find useful information about the WordPress world like themes, plugins, announcements, events, etc.
In addition, WP Tavern always gets plenty of comments from visitors and developers once they read their news. You can leave a comment quickly by filling in the form below each post. Their team also updates consistently with the latest in WordPress news.
CodeinWP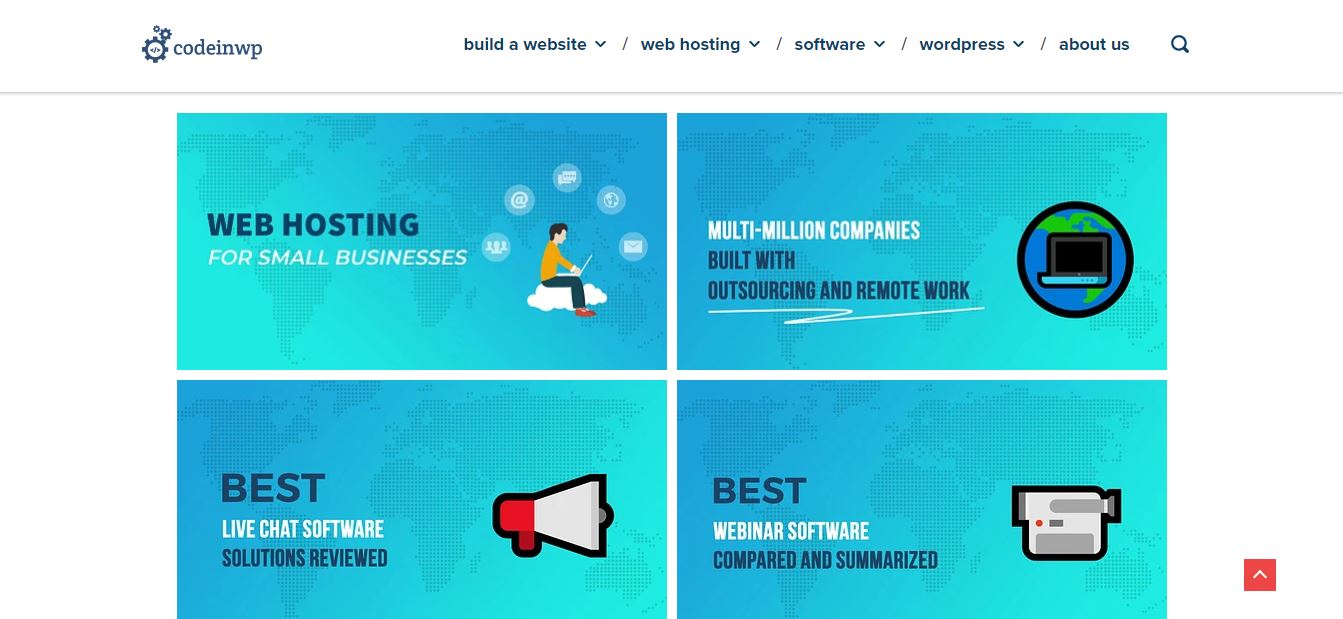 Codeinwp is an in-depth WordPress information blog website that is suitable for freelancers, bloggers, and creators. It guides you from the beginning to the intermediate level. You will know how to make a website, how to find the best WordPress hosting, and other WordPress-related topics. Moreover, Codeinwp provides some useful tools and resources like PSD to WordPress service, GDPR guide, code snippets, and so on.
Yoast – Blogs About WordPress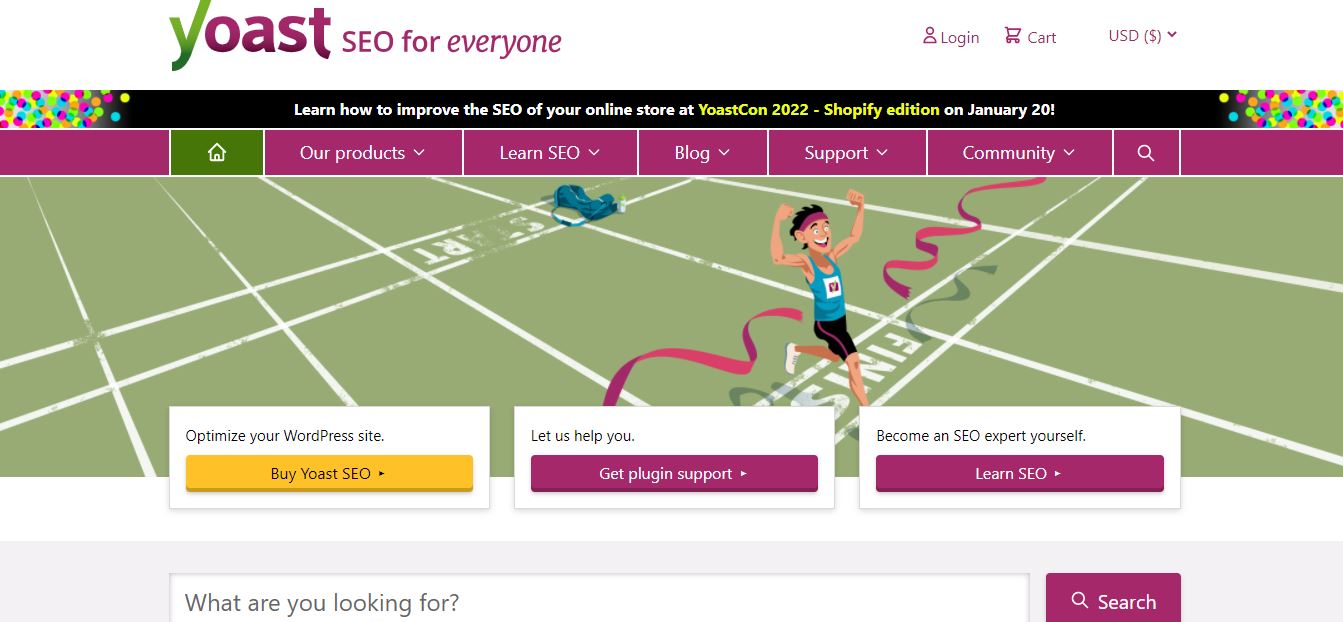 Compared to other SEO Blogs About WordPress, Yoast Blog is considered the best one for search engine optimization things. You'll learn how to improve your site's SEO, apart from their famous Yoast SEO plugin. If you check out their blog site, you can see their content related to their plugins. Surely, Yoast blog helps you to know everything about SEO like on-page SEO, social media guides, etc. Knowing about SEO can bring your marketing knowledge and branding up. Don't hesitate to follow Yoast's blog!
Colorlib
Colorlib is a website you can find quickly on the search results once you search for something about WordPress such as the best WordPress themes collection. Non-stop from that, this blog also writes about plugins, guides, tricks, and tips. It gets a ton of comments from its users every time. Use Colorlib today and get to know more about WordPress!
Kinsta – Best WordPress Blogs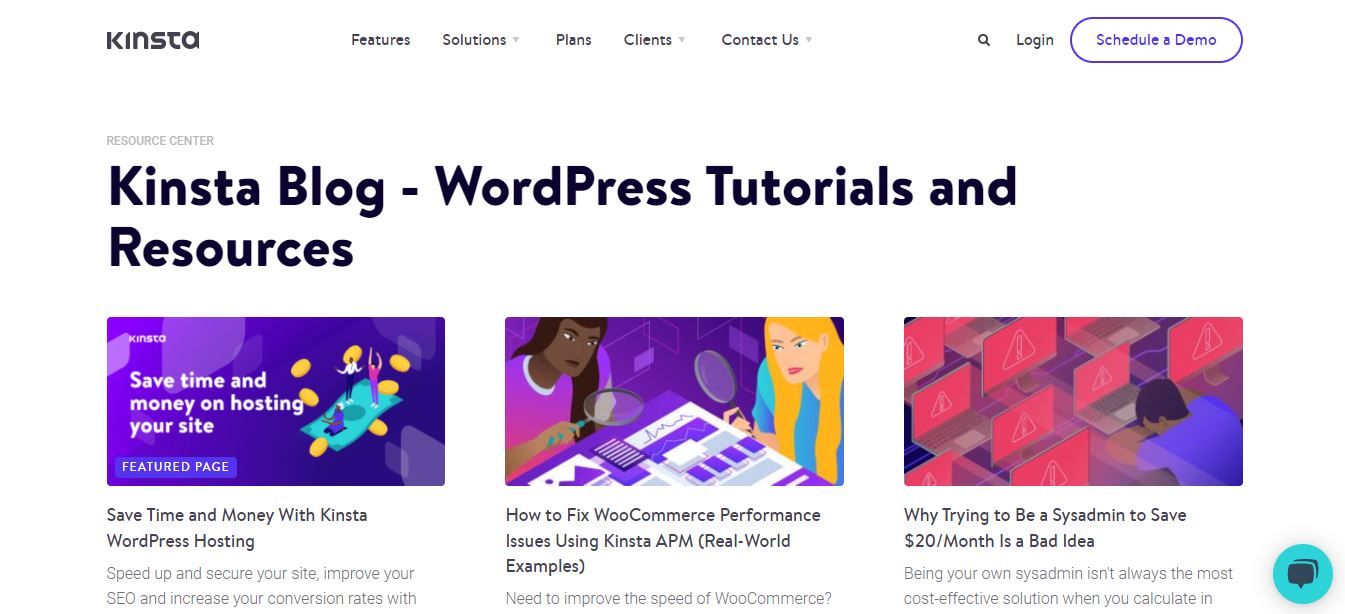 Kinsta is known as the famous WordPress-managed hosting company available on the market. You can try their service since they offer very fast and secure hosting for your site. That's not all. Kinsta comes with a useful blog as well. It includes many tutorials and guides for beginners and developers, promising everyone at any level can easily understand their content.
It does not require tech or programming knowledge so you can follow their steps quickly. Kinsta can solve all your WordPress problems compared to other Best WordPress Blogs. Read it now!
Chris Lema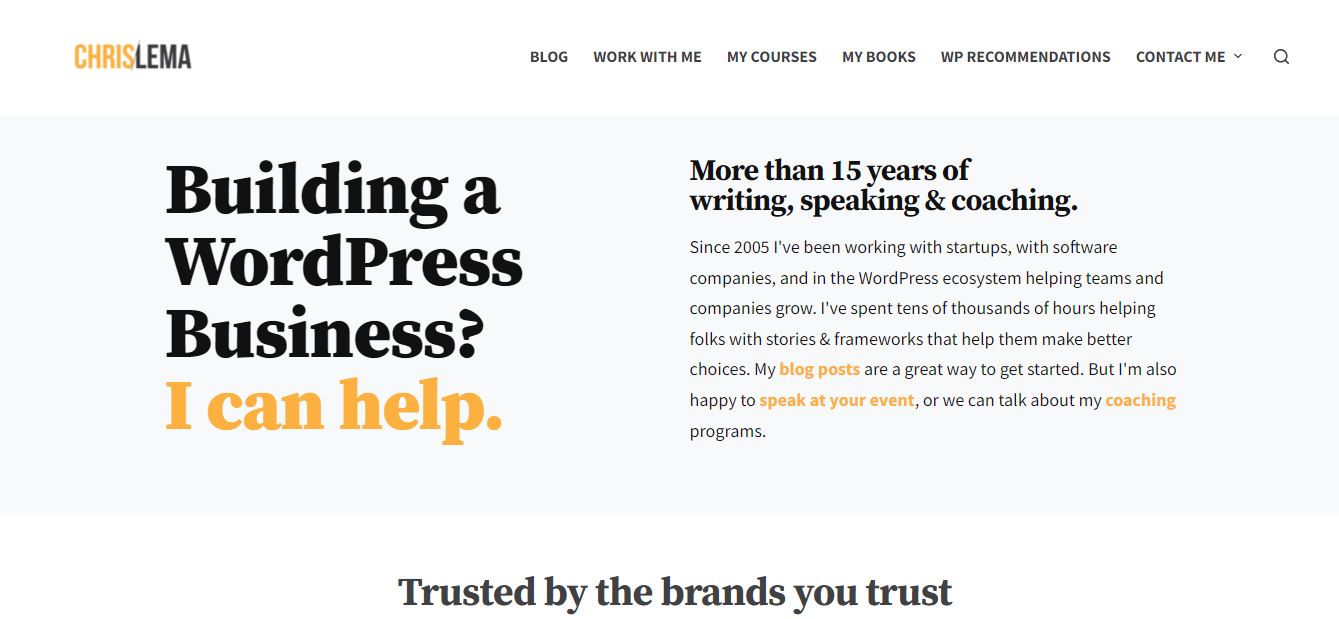 This is a famous blog website since it was created by WordPress blogger – Chris Lema, a developer, a writer, and a speaker. You might know him if you use WordPress for a while. Apart from WordPress-related topics, and reviews, he also writes about hosting, social media, eCommerce, memberships, and marketing. Check Chris Lema's blog to find out more interesting things. Why not?
WP Mayor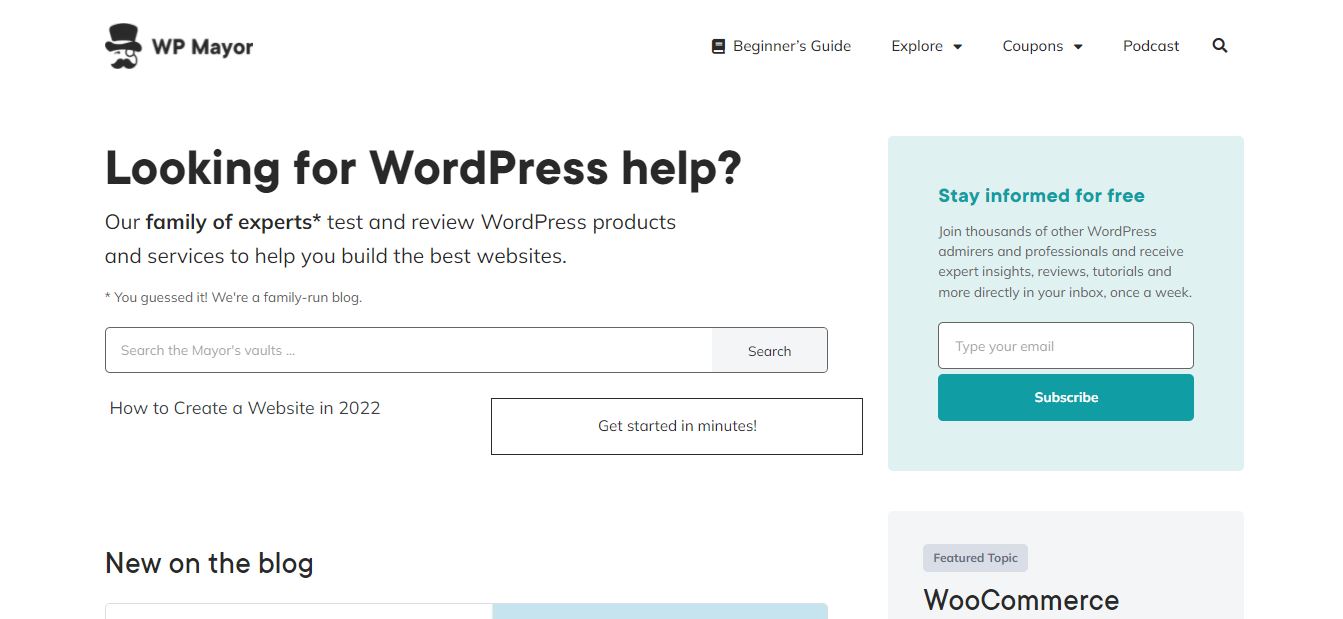 Without a doubt, WP Mayor is the oldest blog among other Blogs About WordPress. It was founded in 2013 and specializes in WordPress news, WooCommerce, plugin reviews, social media, eLearning, theme reviews, tutorials, exclusive deals, opinion posts, hacks, etc. It even provides some plans for marketing services to market your online WordPress products. Follow WP Mayor now!
WPExplorer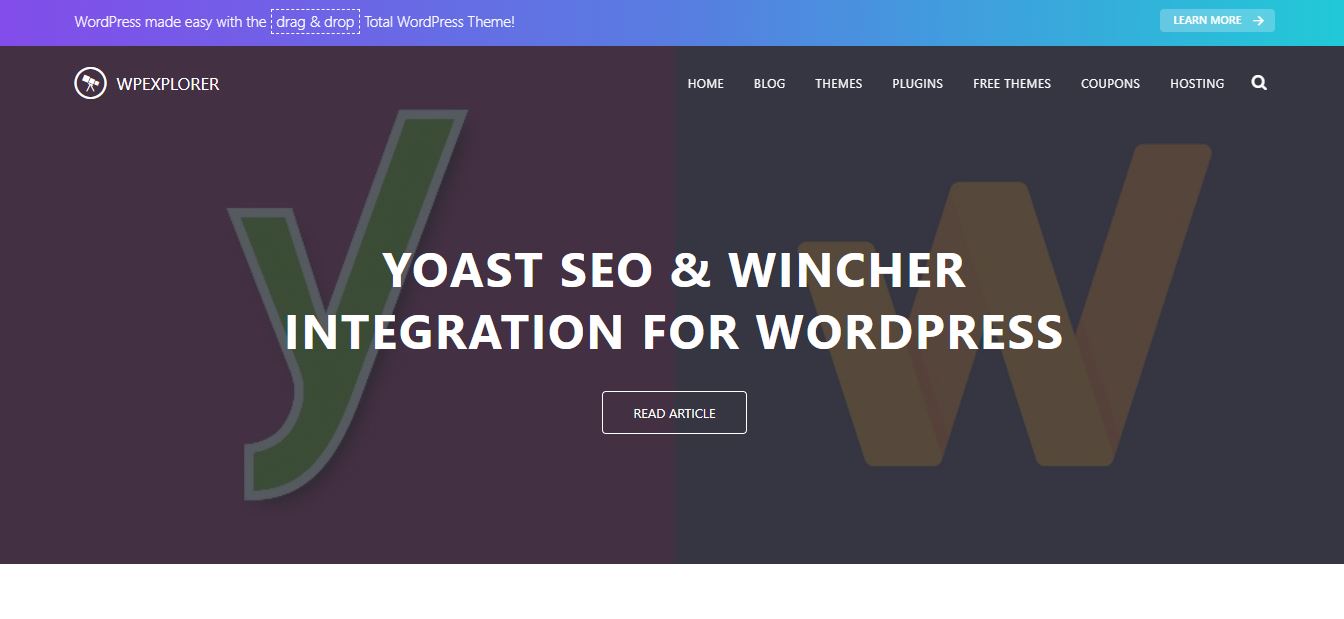 WPExplorer is a useful and easy-to-learn source you can try. It provides everything related to WordPress like comparative and theme & plugin reviews, tutorials & guides, theme & plugin collections, etc. You'll find some giveaways and deals while reading their posts so that you can save a lot of money. In addition, this blog site has some tips, promising your site can get more traffic and visitors. Explore WPExplorer today!
Elegant Themes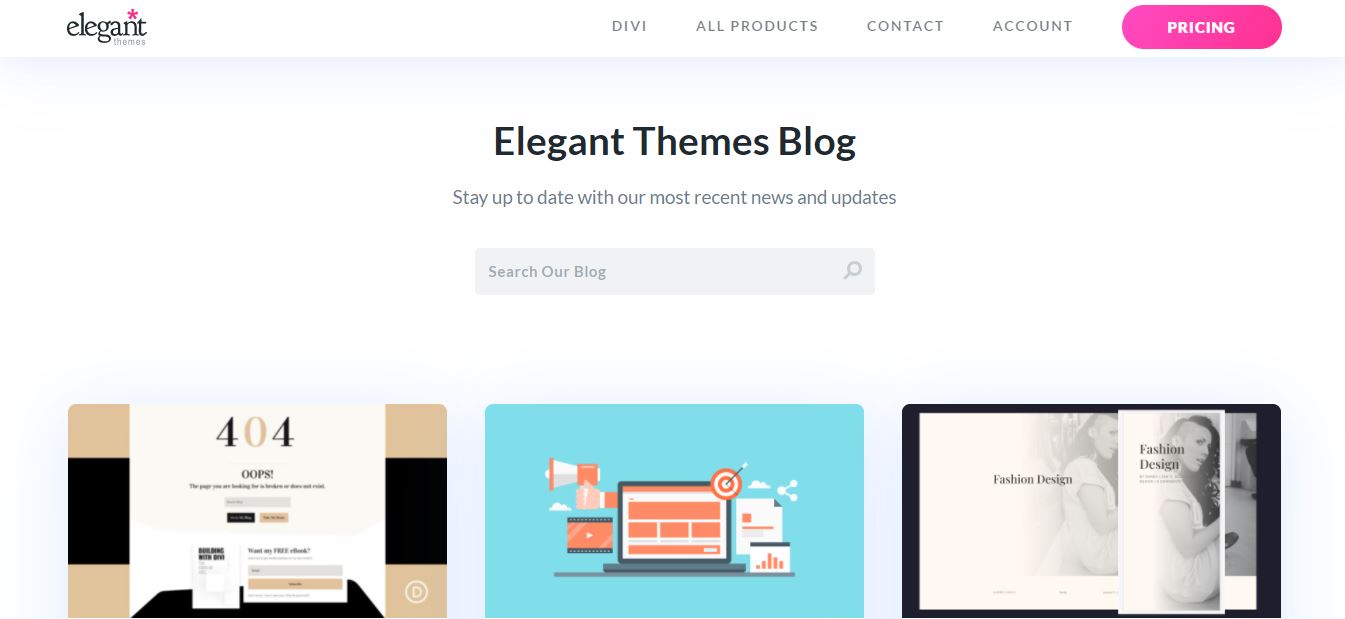 Elegant Themes is a website for selling themes & plugins. Compared to other WordPress Blogs to Follow, Elegant Themes is the most outstanding. Their blog not only writes about Divi and other products by them but also writes about news, updates, guides, tutorial, theme collections, tutorials, etc.
Besides, they provide some marketing strategies to take your site to the next level like increasing followers on social media, getting more customers, and so on. Using the Elegant Themes blog to learn about WordPress now!
WPKube
WPKube is our next pick in the most popular WordPress blogs. This site comes with great resources that are suitable for any level. You will find categories for beginner guides, tutorials, news, security, product reviews, and WP tips & tricks, making sure they understand quickly when they read their blog.
Even if you want to find the best themes or plugins for each term, they have listings and comparative posts for viewers to read more.
Wplift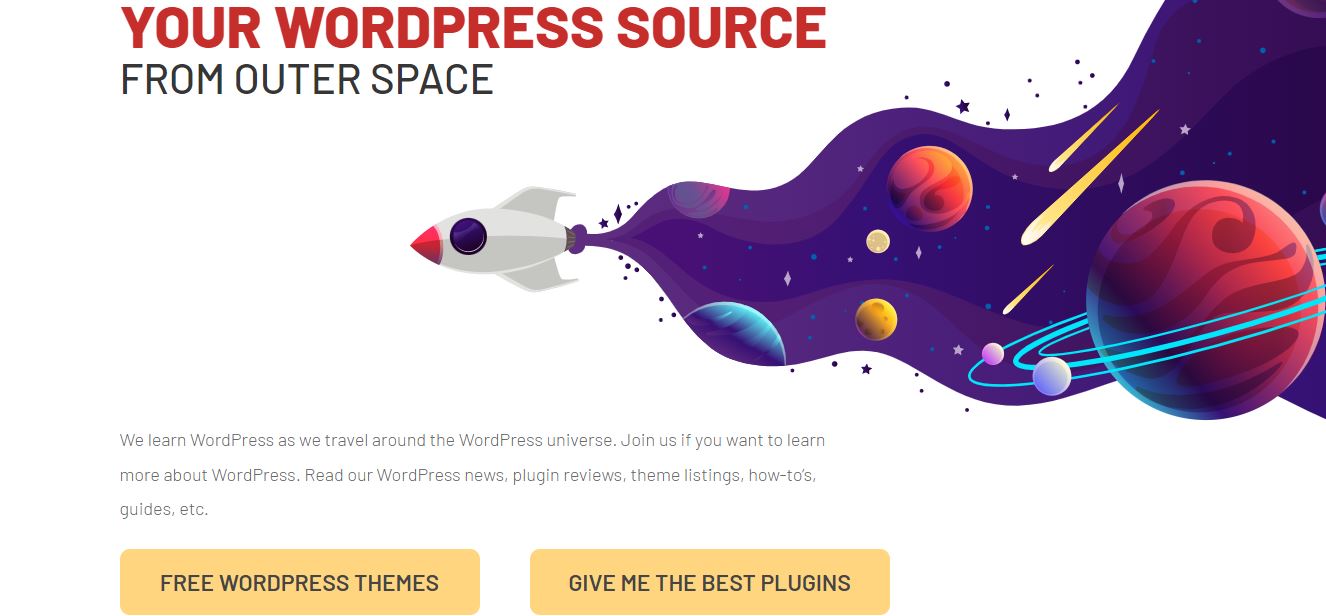 WPLift is last but not least in our famous WordPress blogs. It helps you understand and learn efficiently about WordPress things via guides and tutorials. WPlift features all the top theme collections, the best plugin reviews, product reviews, the latest news, security, WooCommerce, tips & tutorials. Follow this WPlift today!
Final Thoughts
Hopefully, you enjoy our best Blogs About WordPress and add to your bookmarks. So that you can confidently read or search WordPress things on each blog site. All of these websites provide very detailed information and useful content to help everyone at any level, from beginners to professionals, from users to developers or bloggers.
Read More: Best WordPress Themes for Blogs (Free & Paid)
---
Contact us, ThimPress:
Website: https://thimpress.com/
Fanpage: https://www.facebook.com/ThimPress
Youtube: https://www.youtube.com/c/ThimPressDesign
Twitter: https://twitter.com/thimpress