For all people working in business, you will need a lot of time proceeding with their contracts and related things. Hence, managing pieces of stuff to fit the routine is important; if not, either you end up messing everything, or your customers go for other services, you waste all your work and effort.
One way to apportioning your time wisely is to have an online business website where you can freely contact many customers at a time. You may feel difficult in finding a platform to start over your site, but it is not that hard. Below are some finest WordPress business themes that we have listed for you to find your perfect one. Let's get started.
Sydney Pro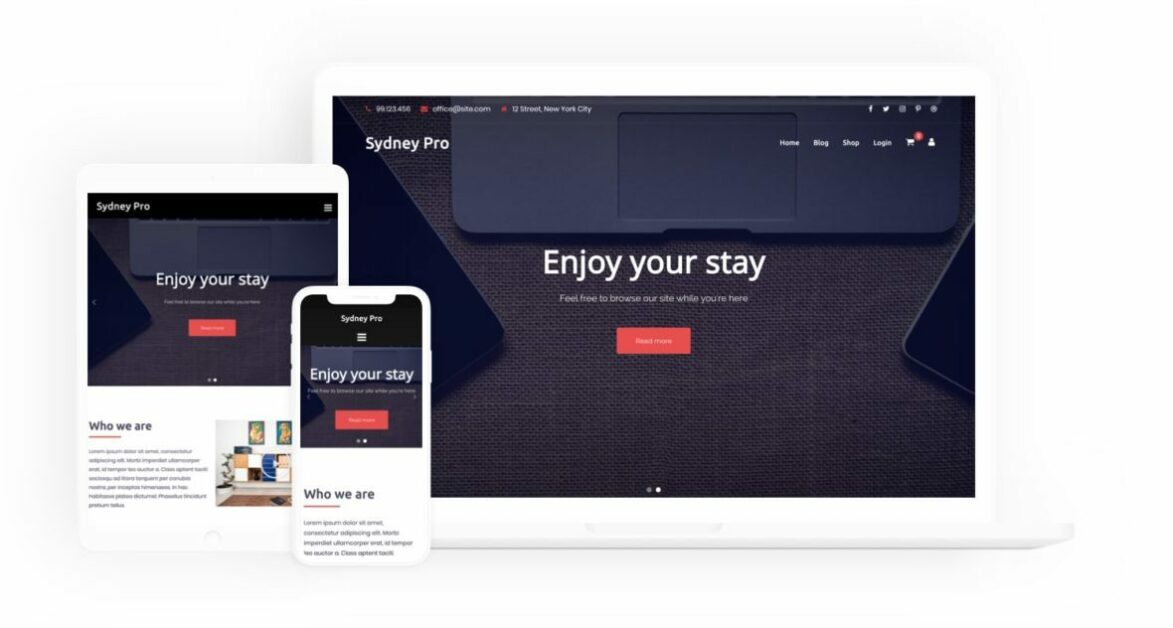 Working as an extra feature-packed expansion of the Sydney WP theme, Sydney Pro is one of the most popular WordPress themes for business. After the nearest update, we give you 7-page templates. These are all better at flexibility: contact, featured header – default, featured header – wide, no header – default, and no header – wide are the 5 template pages that we have nearly added. Many users and web developers also used by those 5. Bonus blocks are also in the theme so that you can use them for various reasons: timeline, posts, etc. Besides, a single post or page can be easily optimized. You can change colors or background images, title hiding, and content wrapper opacity.
Sydney Pro's option customizations are also remade. We offer the Sydney Pro options tab, where all options are located in. For web designers, this feature brings them the convenience of which each new tab has a set of options. For an online business, WooCommerce is the best choice. Moreover, Sydney Pro does co-operate with WooCommerce, offering you WooCommerce's features: 100+ payment methods, plugins, and SEO for search engines.
Users can simply edit the header and footer. Sydney Pro lets you add a video in the header by uploading your video in the format and formatting it. In the footer, it allows you to make an additional contact block and display your contact info such as email, phone number, and address.
Kallyas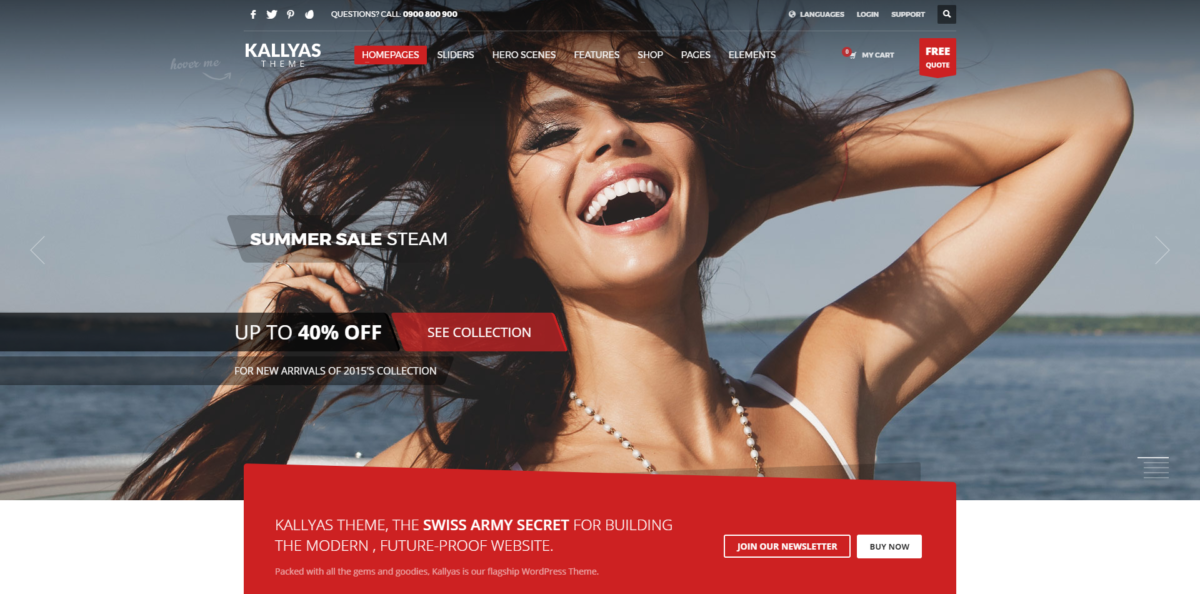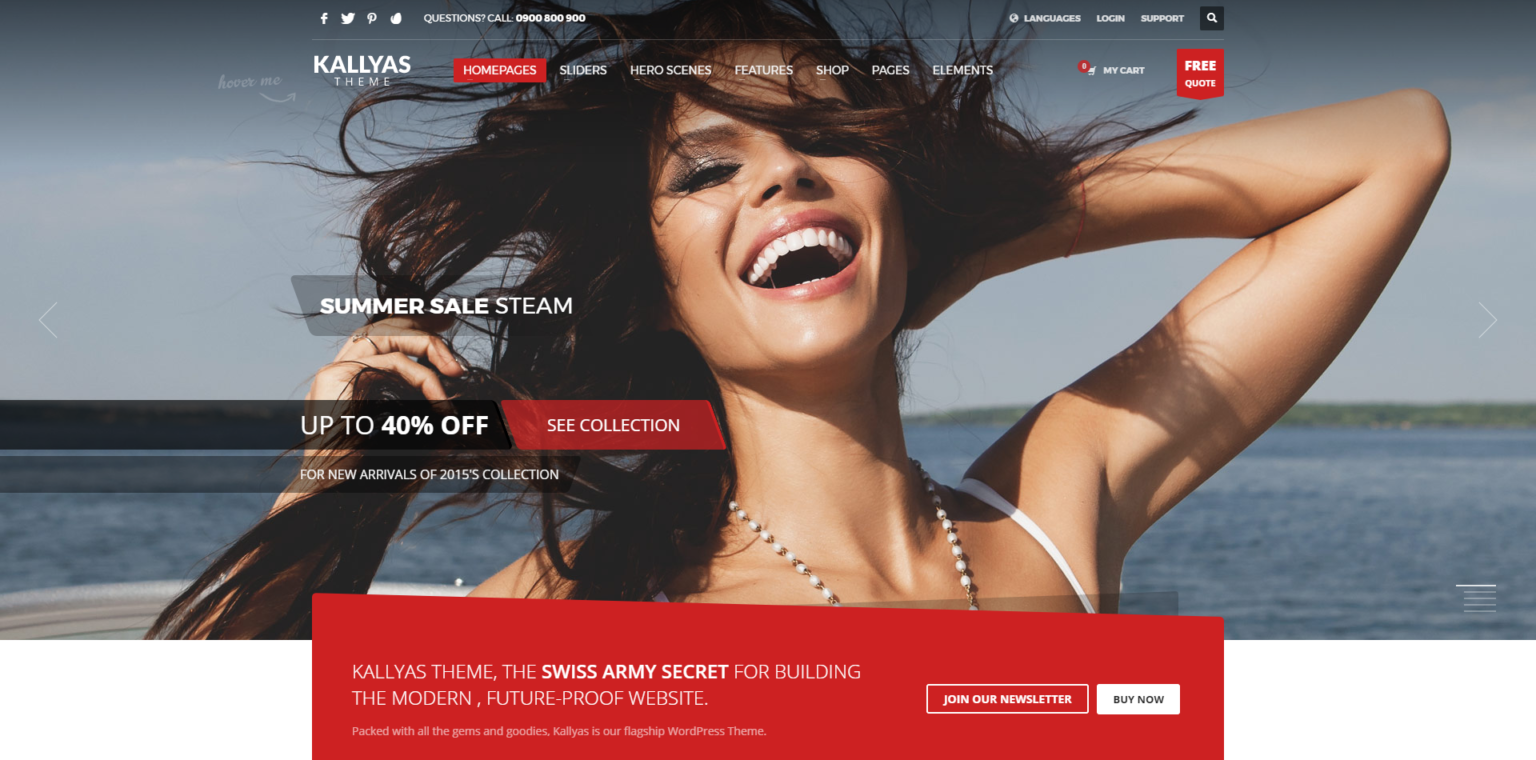 Kallyas is suitable if users need a WordPress small business theme. It is famous as one of the best and fastest themes for online stores: no coding required, only drag and drop.
Kallyas has 70+ pre-made demos for us to pick up from, including main page demos, ATHOS one-page demos, and multi-page demos. The choices are all yours; it is based on your purposes whether you are carrying on an entire online shop series or an agency site. Also, does it offer pre-built websites for all types of online stores? Of course, they will make your page look stunning and amazing and can combine with the import/export feature.
The theme integrated Zion page builder which will allow you to build, manage sites and increase sites' performance. Moreover, some other highlighted features of this theme are free premium plugins, 100+ builder elements, advanced WooCommerce integration, unlimited colors and fonts, revolution slider, etc. 3 different store landing pages and new layouts are added for now. So, we intend to release new layouts through new updates.
Divi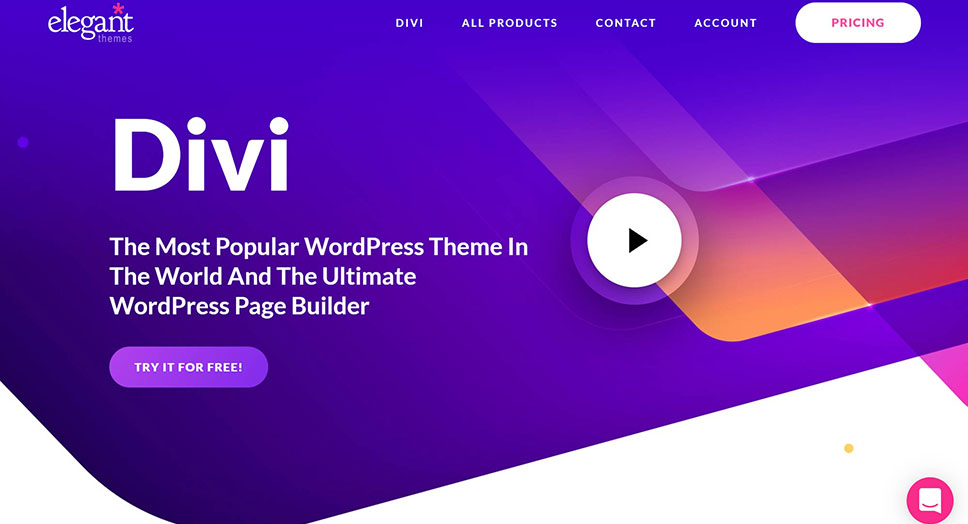 Appeared as a WP theme, still, Divi is a multi-function WP theme with many options for you to use, especially with business. Divi has done almost everything for you. Do you barely make a touch on it with drag and drop page builde? Its complete design helps you control every part of the web. Offering hover options, you can make amazing hover effects that are unique and easy to use.
Divi is fully responsive, allowing your sites to perform the best on PCs, laptops, phones, and tablets. Also, you can edit the websites on all devices, even a tablet or a smartphone. We have shape dividers for users to add custom shapes and shades. This is a feature that may create significant transitions between parts of your websites.
On the other side, the animation option panel is the one that lets us simply add animations to any corner. Using Divi's animation presets or uploading your own are both good for amaze the visitors. Divi has a color management panel where you can choose and set colors for your pages, and it can also remember the previous colors you have applied before. Fully Google fonts and related options appear to make your content more outstanding.
Astra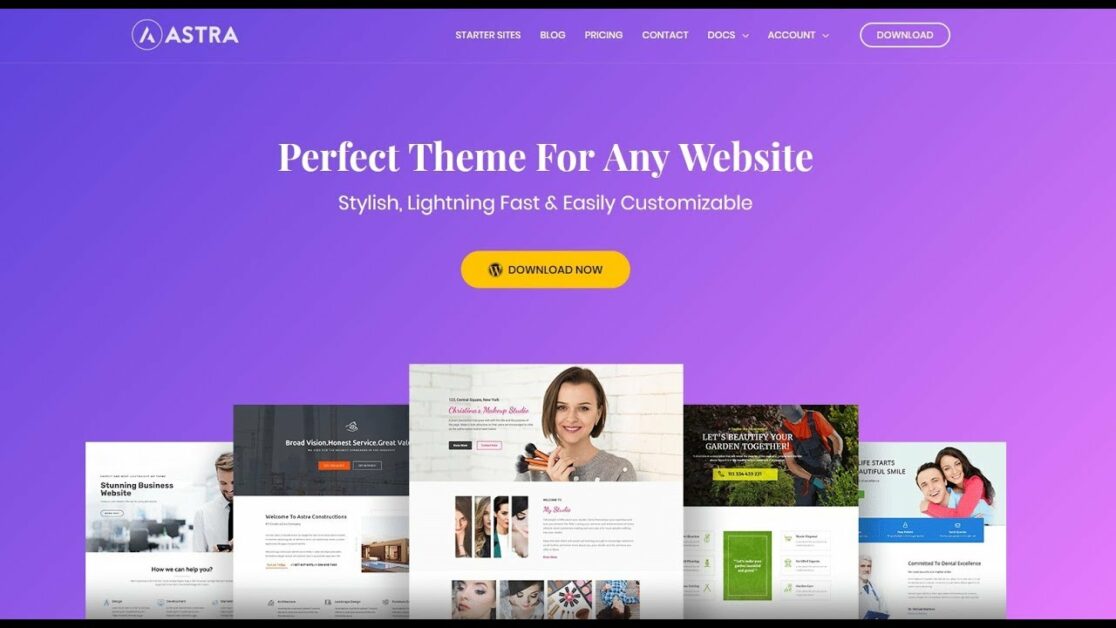 Astra is a lightweight, fast, and easy-to-customize theme among WordPress business themes. It is very suitable for all businessmen and businesswomen, as a fast-developing career can't come along with a slow and time-consuming website. Astra will improve and replace that problem with its lighting fast speed as well as keep it look 100% as you intend. The web manager can control the layout of the site including header and footer, blogs, archives, posts, and pages with layout settings panel.
Astra also provides you with many pre-built demo possibilities to save your precious time. In the customizer, there is a part called the neat options panel where users easily may manage designs of posts and archives, their width, content, and meta. Astra also co-operates with many famous plugins: WooCommerce, Elementor, BeaverBuilder, LearnDash, Toolset, and Yoast, inheriting their amazing tools.
Astra's codebase building offers us the best SEO ever. It will mark and highlight keywords, then push them on top of search engines whenever a keyword is searched, increasing the effectiveness of SEO. Clients will be satisfied with the translation and RTL-ready feature of Astra, and you can make multilingual websites. It's not over yet, there are hundreds of colors and fonts are waiting for you to discover. They may come from Google, your uploading, or even from the community, and they are well done for us to apply and decorate our pages. Last but not least, a 24/7 support team will help you with any problem with functioning the theme and related stuff.
Conclusion
So far, those themes above are the best WordPress business themes we list for you. They are chosen based on 3 standards: flexibility, variety, and quantity of elements inside. Through the list, you may find your WP business theme that fits your waiting and start your online career successfully.
Read more: Best WordPress Themes Collection for Teachers and Instructors