For all people working in business, you will need a lot of time to proceed with their contracts and related things. Hence, managing pieces of stuff to fit the routine is important; if not, either you end up messing everything up, or your customers go for other services, and you waste all your work and effort.
One way to apportion your time wisely is to have an online business website where you can freely contact many customers at a time. You may find it difficult to find a platform to start your site, but it is not that hard. Below are some of the finest WordPress business themes that we have listed for you to find your perfect one. Let's get started.
RealPress – The Best Business WordPress Themes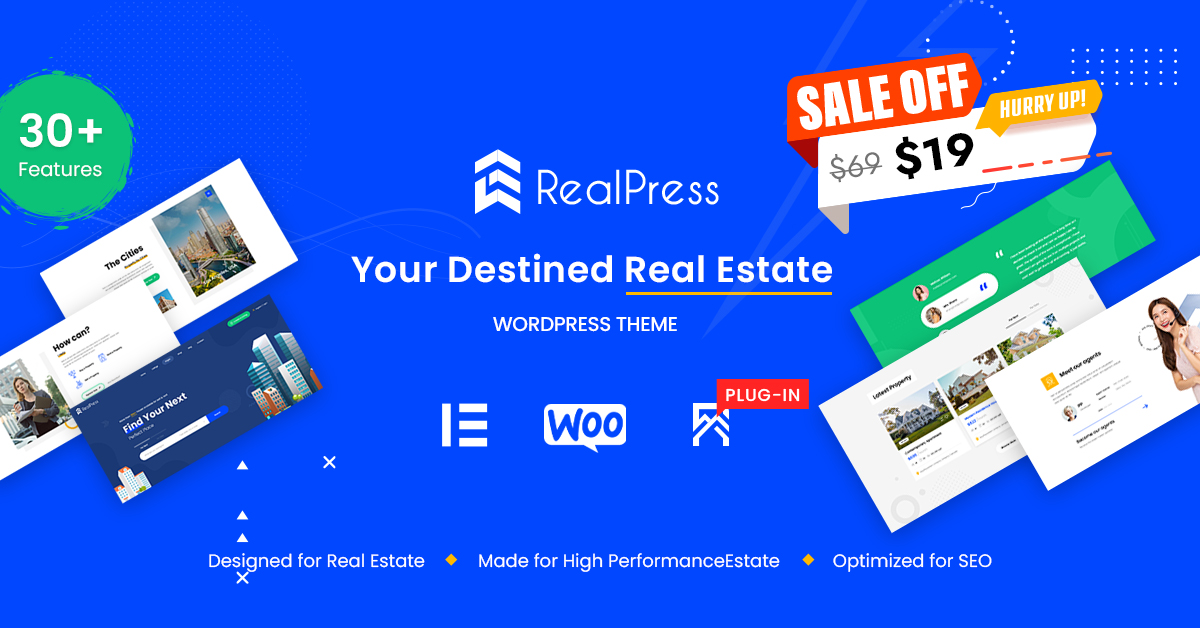 RealPress is a state-of-the-art WordPress business theme created especially for rentals and estate sales. This potent newcomer carries over Eduma's most robust features, guaranteeing an unmatched website-building experience.
Thim Core and Thim Elementor Kit are included with RealPress, giving you a powerful toolkit to build beautiful and useful websites.
This WordPress business theme was released in early 2023 and offers an impressive range of 10+ demos, each of which has been painstakingly designed to address a specific real estate market niche. RealPress has you covered, whether you're concentrating on residential homes, commercial spaces, or holiday rentals.
RealPress' smooth connection with the Estate Plug-in, a specialist solution made to improve and optimize estate websites, is one of its most notable features. You can easily manage property listings, highlight property features, and promote effective communication between agents and potential clients thanks to this robust connection.
The simple drag-and-drop capability of the Elementor Page Builder is made available to you by RealPress. Through the Thim-Kit, RealPress provides a wide range of header and footer layout options, enabling you to select the ideal combination that complements your brand and engages your audience.
This WordPress business theme integrates AJAX Search to improve the user experience and speed up property searches, making it simple for visitors to find their ideal properties. The clean code of the theme is SEO- and speed-optimized, guaranteeing that your website ranks highly and loads quickly for a fantastic user experience.
RealPress also provides your visitors with interactive and aesthetically pleasing property location displays by smoothly integrating with well-known mapping providers like Google Maps and Open Street Map.
RealPress has endless potential for your online presence. Try it out today!
Gardex – Landscaping & Gardening WordPress Theme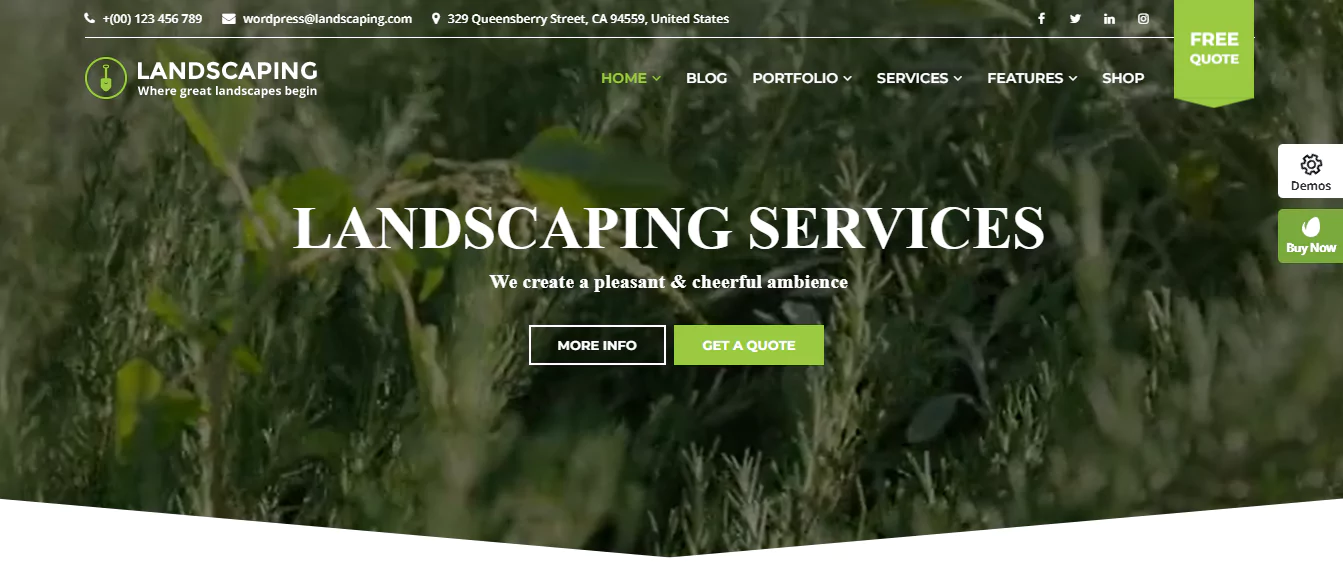 The best option for your landscaping and gardening business is Gardex!
This WordPress business theme is a well-reviewed option, with over 700 sales and over 100 positive comments from pleased customers. It has been painstakingly made and quality-checked by Envato, guaranteeing a flawless experience for visitors to your website.
Gardex provides a selection of outstanding tools to improve your online presence. Your site will appear fantastic on any device because of its responsive and retina-ready design. You can add demo data and launch your website quickly with only one click. Additionally, WooCommerce is fully compatible with Gardex, making it simple for you to set up an online store.
This WordPress business theme, which was built for maximum performance, features quick load times and clear code. Due to its SEO-friendly design, your website will rank well in search engine results, increasing traffic to your company. Additionally, you'll appreciate the ease of a drag-and-drop page builder, which enables you to design attractive layouts without any programming experience.
This WordPress business theme boasts a contemporary and aesthetically pleasing look because of the use of the most recent technologies, such as HTML5, CSS3, and Bootstrap 3. Additionally, it supports WPML, which makes it simple to translate your website into multiple languages.
To top it all off, ThimPress will provide you with six months of devoted support, guaranteeing that any queries or problems you run into are quickly resolved. You'll have all the resources you need with this business WordPress theme to build a beautiful and functional website for your landscaping and gardening company. Try this fantastic theme right away to avoid missing out!
Garax – Automotive WordPress Theme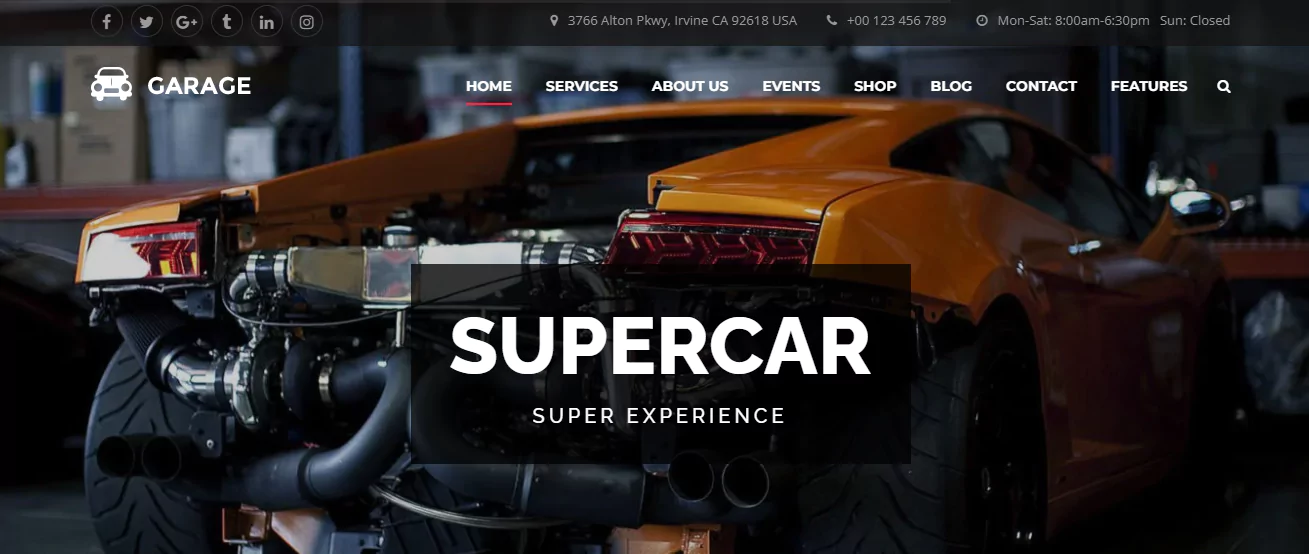 Let me introduce you to Garax, the best WordPress business theme for the auto sector. Garax is a well-known product with over 600 sales and a stunning 4.4/5 rating from 40 reviews. On ThemeForest, it has more than 80 positive comments applauding its 5-star customer service.
Garax is outfitted with crucial features to improve the functionality of your website. It comes with strong features like the Visual Composer and Contact Form 7 plugins, which make it simple to design beautiful layouts and forms without any coding experience. Additionally, this WordPress business theme includes easy WooCommerce integration, making it simple to launch an online store.
Making use of the engaging Revolution Slider from Garax, you can fascinate your audience while showcasing your goods and services. The theme ensures a visually appealing experience across devices because it is totally responsive, mobile-friendly, and Retina-ready. Additionally, it is an SEO WordPress theme, assisting in improving your website's positioning and bringing in more natural visitors.
Discover the benefits of Garax, a WordPress business theme that combines a stunning design with robust functionality and first-rate customer service. Improve your automotive company right now!
FastEx – Logistics WordPress Theme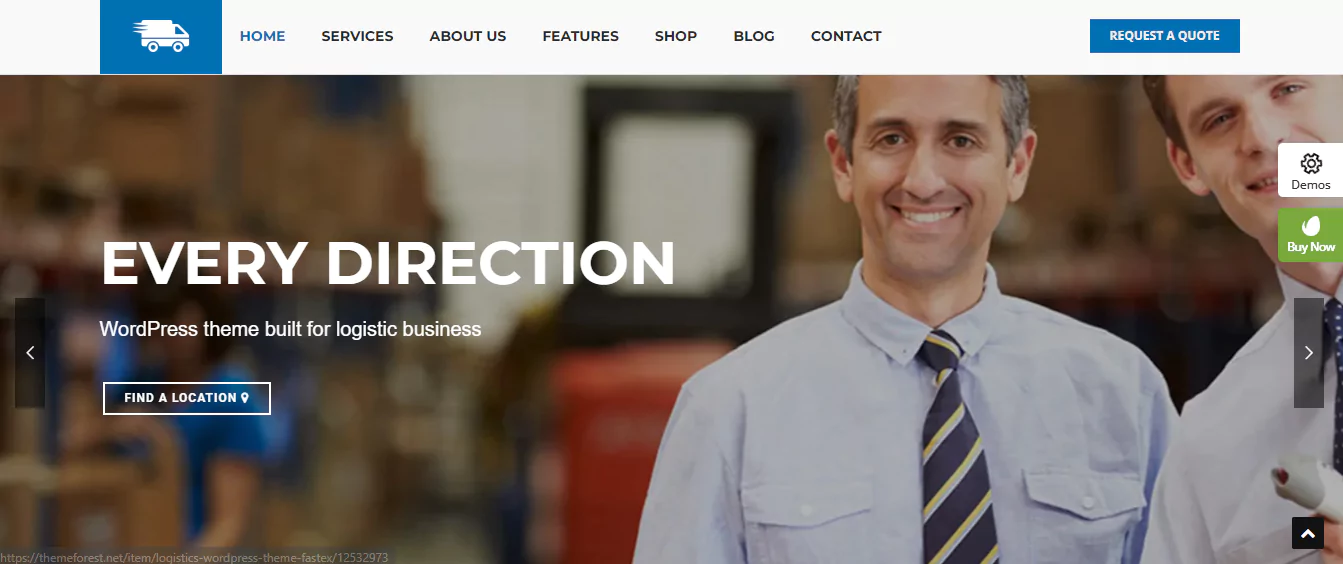 Get FastEx right away to use the best WordPress business theme for logistics! With over 320 sales and a stellar rating of 4.95/5 from 20 happy customers, it's a reliable option. Moreover, this logistics WordPress theme has received over 70 expressions of praise from the community on ThemeForest.
Envato's quality assurance ensures a dependable and durable theme. Future changes will be sent to you as well, so you can maintain your website currently. ThimPress also provides six months of specialized support to help you along the way.
For a variety of enterprises involved in logistics, this WordPress business theme is ideal. FastEx has you covered whether you need packaging and storage, ground transport, warehousing, logistics service, door-to-door delivery, or cargo service. A number of remarkable features are included with FastEx. The drag-and-drop page builder makes creating pages a breeze, and the one-click installer sets up your website in a flash. Take advantage of the amazing Parallax effect.
Use countless color schemes to easily customize your website. Due to the use of HTML5, CSS3, and Bootstrap 3, this WordPress business theme has a contemporary and responsive design. While the RTL support assures accessibility for a global audience, the clean code improves SEO and performance.
Don't pass up the chance to grow your logistics company with FastEx; give it a try today.
MegaBux – Construction WordPress Theme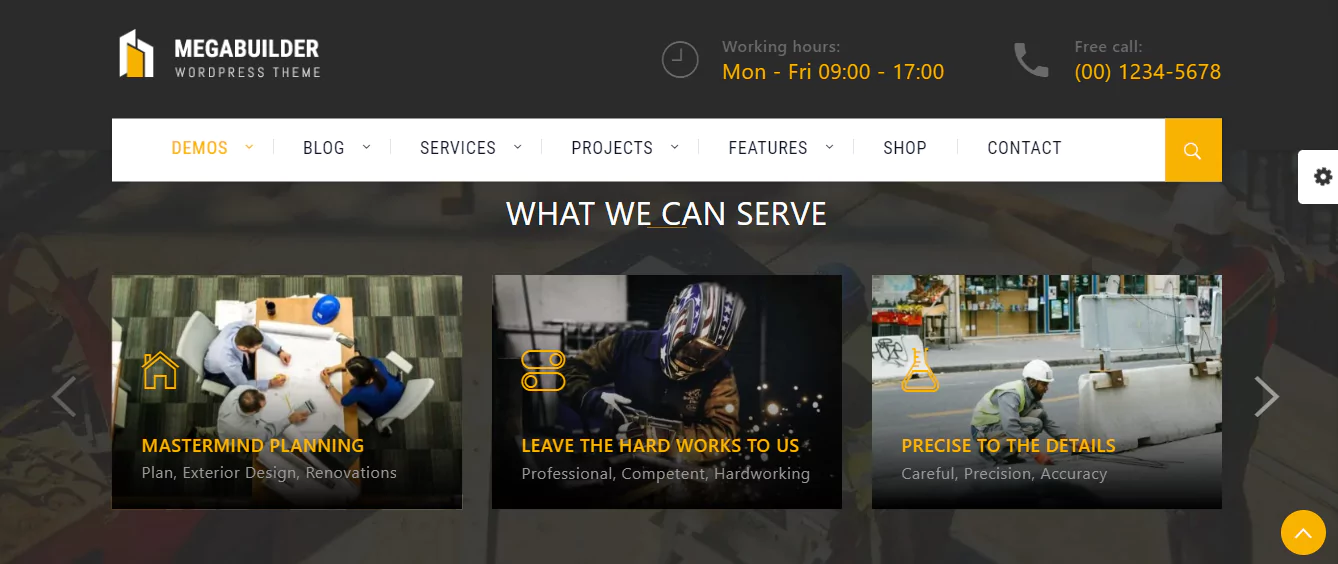 MegaBux is the best WordPress business theme made just for building companies. It has received a perfect 5/5 rating and more than 170 sales, and it has received a great deal of praise from happy consumers. Check out ThemeForest's 50+ positive comments to see for yourself; don't just take our word for it.
ThimPress, a Power Elite Author whose work is trusted by more than 100,000 users worldwide, created MegaBux. This says a lot about the excellence and dependability of our goods.
This adaptable WordPress theme, which is tailored for the building, manufacturing, and engineering industries, provides a High-conversion page design that will hold the attention of your visitors. To successfully display your portfolio, it has 3+ pre-made page layouts, 3+ eye-catching gallery pages, and several project page designs.
Additionally, MegaBux is WooCommerce-ready, enabling you to easily include an online store on your website and grow your company. Utilize its powerful features to your advantage and realize the full potential of your construction company.
Now is the time to give this best WordPress business theme a try and see the changes it makes to your online presence.
Sydney Pro – Responsive WordPress Business Theme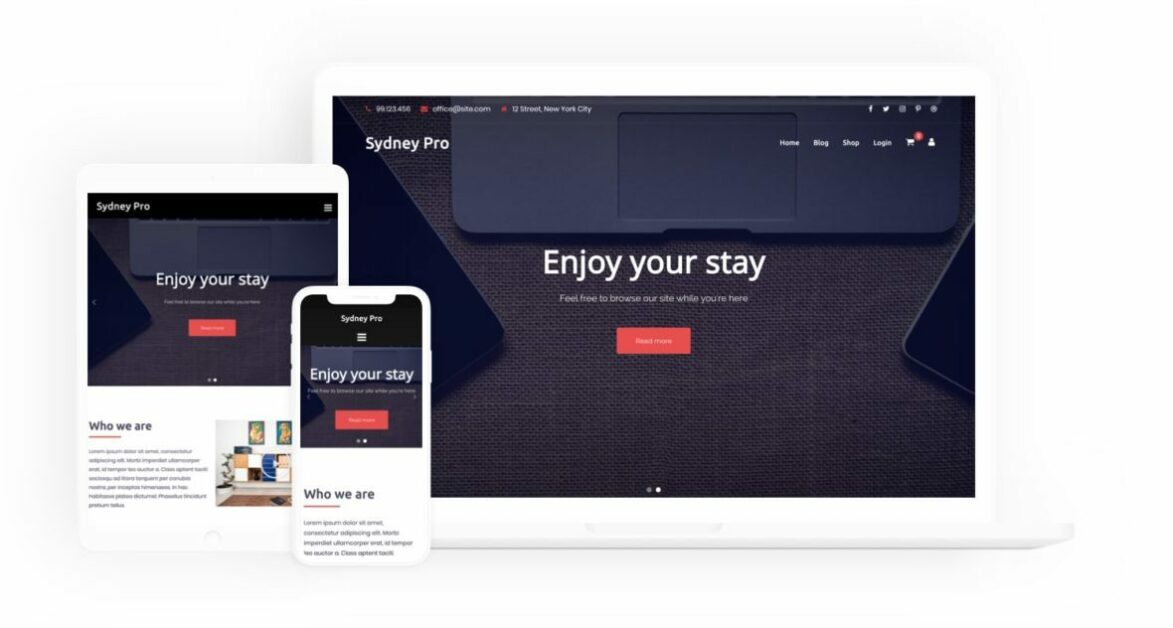 Working as an extra feature-packed expansion of the Sydney WP theme, Sydney Pro is one of the most popular WordPress themes for businesses. After the nearest update, we give you seven-page templates.
These are all better at flexibility: Contact, featured header (default), featured header (wide), no header (default), and no header (wide) are the 5 template pages that we have nearly added. Many users and web developers are also used by those 5. Bonus blocks are also in the theme so that you can use them for various reasons: timelines, posts, etc. Besides, a single post or page can be easily optimized. You can change colors or background images, title hiding, and content wrapper opacity.
Sydney Pro's option customizations are also remade. We offer the Sydney Pro options tab, where all options are located. For web designers, this feature brings them the convenience of having each new tab have a set of options. For an online business, WooCommerce is the best choice. Moreover, Sydney Pro does cooperate with WooCommerce, offering you WooCommerce's features: 100+ payment methods, plugins, and SEO for search engines.
Users can simply edit the header and footer. This WordPress business theme lets you add a video in the header by uploading your video in the appropriate format and formatting it. In the footer, it allows you to make an additional contact block and display your contact information, such as email, phone number, and address.
Kallyas – Stunning WordPress Business Theme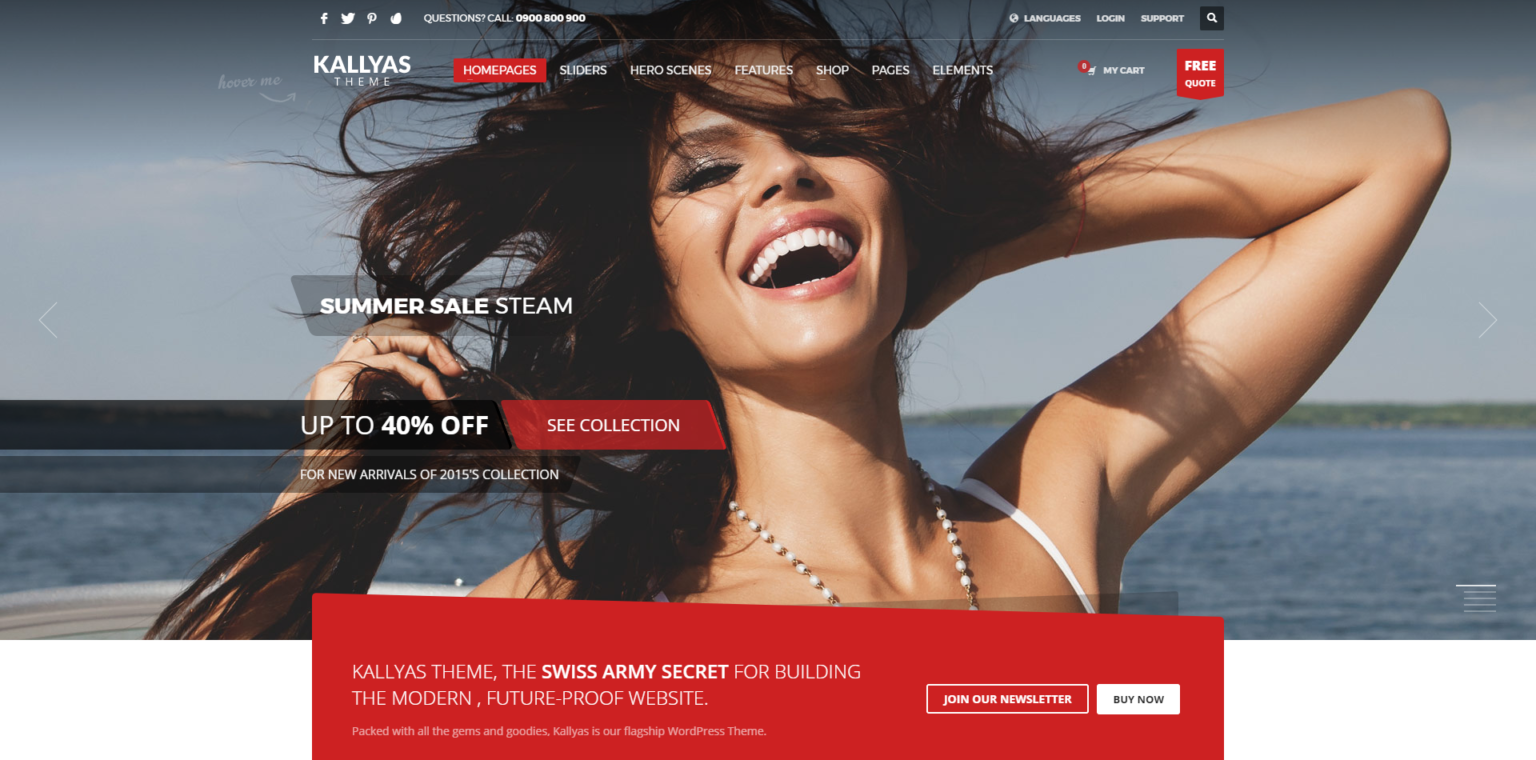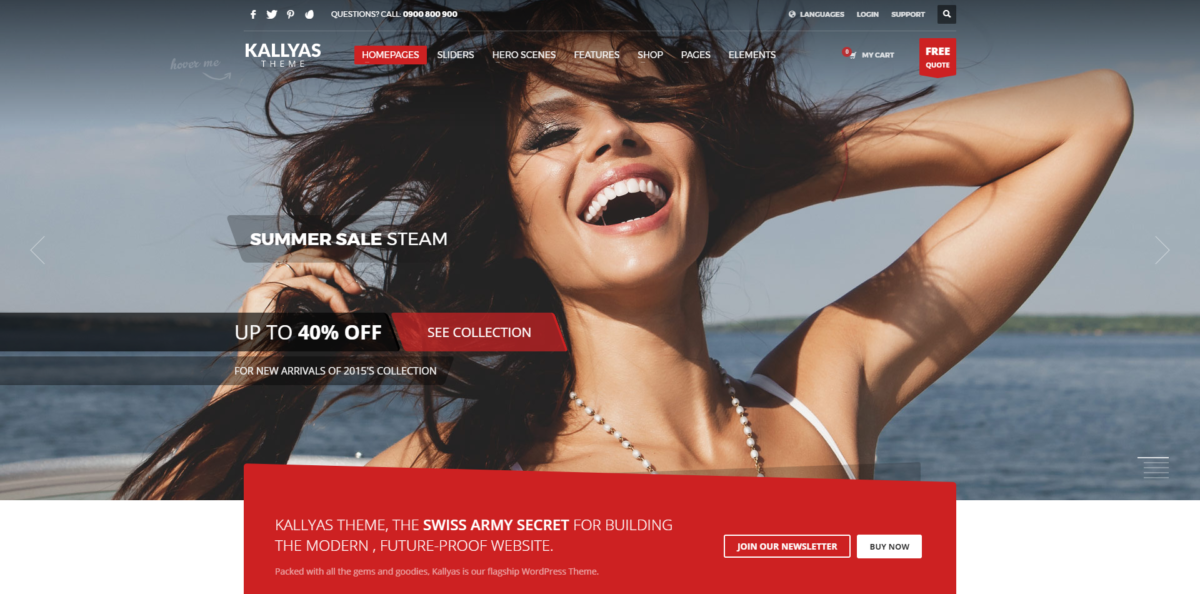 Kallyas is suitable if users need a WordPress small business theme. It is famous as one of the best and fastest themes for online stores; no coding is required, only drag and drop.
Kallyas has 70+ pre-made demos for us to pick up from, including main page demos, ATHOS one-page demos, and multi-page demos. The choices are all yours; it is based on your purposes whether you are carrying on an entire online shop series or an agency site. Also, does it offer pre-built websites for all types of online stores? Of course, they will make your page look stunning and amazing, and they can be combined with the import/export feature.
This WordPress business theme integrates the Zion page builder, which will allow you to build, manage, and increase sites' performance. Moreover, some other highlighted features of this theme are free premium plugins, 100+ builder elements, advanced WooCommerce integration, unlimited colors and fonts, revolution slider, etc. Three different store landing pages and new layouts have been added for now. So, we intend to release new layouts through new updates.
Divi – Multi-function WordPress Theme for Businesses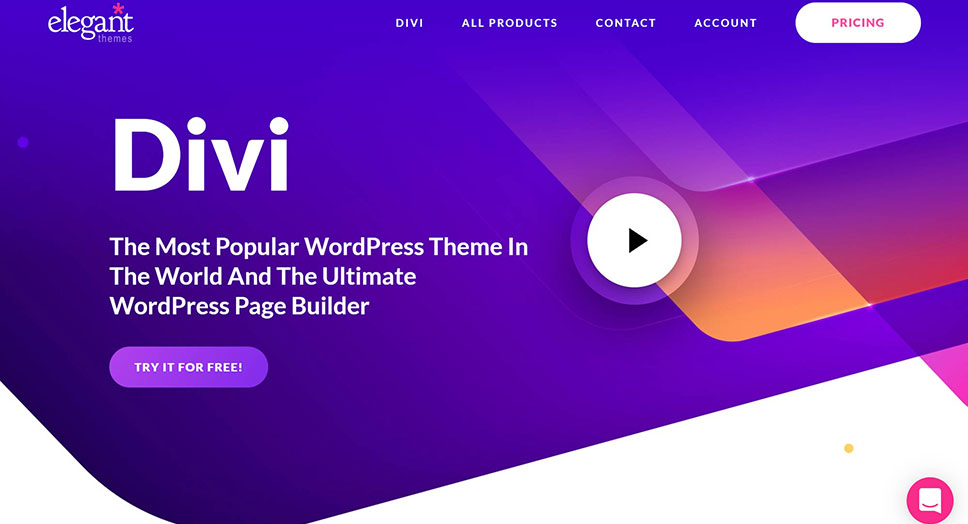 It appeared as a WP theme, still, Divi is a multi-function WP theme with many options for you to use, especially with business. Divi has done almost everything for you. Do you barely make a touch on it with a drag-and-drop page builder? Its complete design helps you control every part of the web. Offering hover options, you can make amazing hover effects that are unique and easy to use.
Divi is fully responsive, allowing your sites to perform the best on PCs, laptops, phones, and tablets. Also, you can edit the websites on all devices, even a tablet or a smartphone. We have shape dividers for users to add custom shapes and shades. This is a feature that may create significant transitions between parts of your websites.
On the other side, the animation option panel is the one that lets us simply add animations to any corner. Using Divi's animation presets or uploading your own are both good for amazing visitors. This WordPress business theme has a color management panel where you can choose and set colors for your pages, and it can also remember the previous colors you have applied before. Fully Google fonts and related options appear to make your content more outstanding.
Astra – Lightweight WordPress Business Theme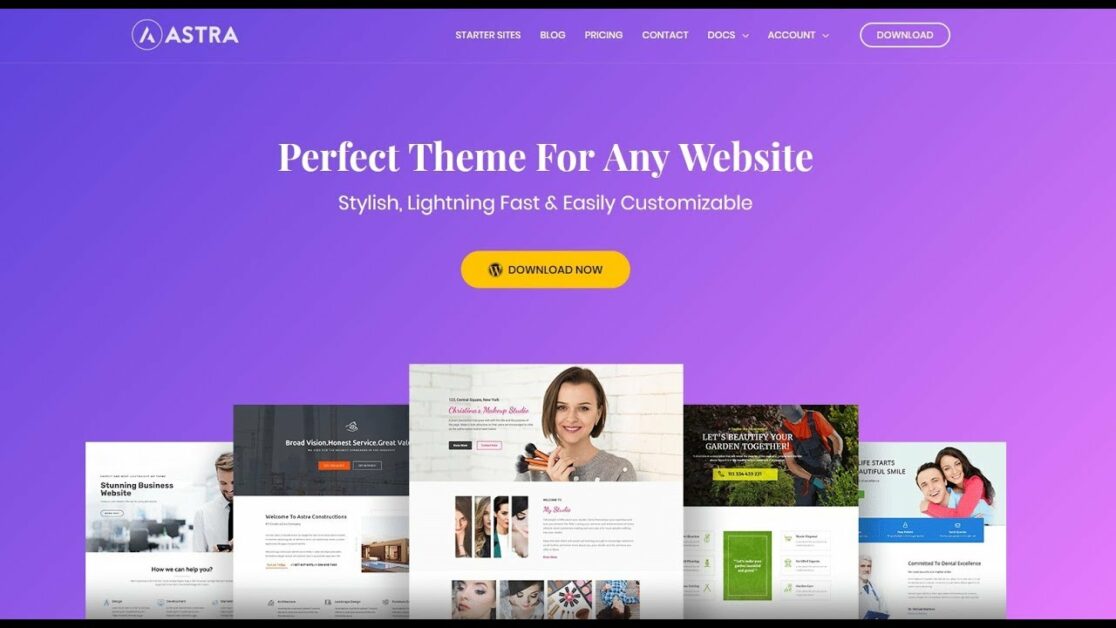 Astra is a lightweight, fast, and easy-to-customize theme among WordPress business themes. It is very suitable for all businessmen and businesswomen, as a fast-developing career can't come along with a slow and time-consuming website. Astra will improve and replace that problem with its lightning-fast speed as well as keep it looking 100% as you intend. The web manager can control the layout of the site including header and footer, blogs, archives, posts, and pages with a layout settings panel.
Astra also provides you with many pre-built demo possibilities to save you precious time. In the customizer, there is a part called the neat options panel where users easily may manage designs of posts and archives, their width, content, and meta. Astra also co-operates with the most used WordPress plugins: WooCommerce, Elementor, BeaverBuilder, LearnDash, Toolset, and Yoast, inheriting their amazing tools.
Astra's codebase building offers us the best SEO ever, it's also one of the best responsive WordPress themes. It will mark and highlight keywords, then push them on top of search engines whenever a keyword is searched, increasing the effectiveness of SEO.
Clients will be satisfied with the translation and RTL-ready features of this WordPress business theme, and you can make multilingual websites. It's not over yet, there are hundreds of colors and fonts waiting for you to discover. They may come from Google, your uploading, or even from the community, and they are well done for us to apply and decorate our pages. Last but not least, a 24/7 support team will help you with any problem with functioning the theme and related stuff.
Conclusion: Best Choices for WordPress Business Themes
In conclusion, the aforementioned WordPress business themes provide a number of possibilities for various industries. We are grateful for your time and thank you for reading. Please get in touch if you need help or have any other inquiries. The best to you from ThimPress! Renew your effort.
Read more: Best WordPress Themes Collection for Teachers and Instructors
---
Contact us, ThimPress:
Website: https://thimpress.com/
Fanpage: https://www.facebook.com/ThimPress
Youtube: https://www.youtube.com/c/ThimPressDesign
Twitter: https://twitter.com/thimpress