In the period of the digital era, people are getting online more and more, bringing chances for the development of online marketing: websites, stores, and blogs. There are a lot of platforms that will help you develop your own blog, from simple to very complicated. Therefore, WordPress is often chosen for its easy accessibility, especially for people not familiar with CSS and HTML. On the other side, the WP blog themes will get your things done and lead you to unpredictable success.
Today we will get you a list of WordPress blog themes that will go on well with any requirement you want. We hope you can choose one suitable from the themes below.
Most Popular Blog Themes for WordPress Users
You can share your stories, photographs, videos, and remarkable memories through blogs. With some finest WordPress blog themes, we promise to give you the ability to make your dreams come true. Remember, all blog themes are usually checked by Envato and own 6-month support from PhysCode.
Travel WP Blog Themes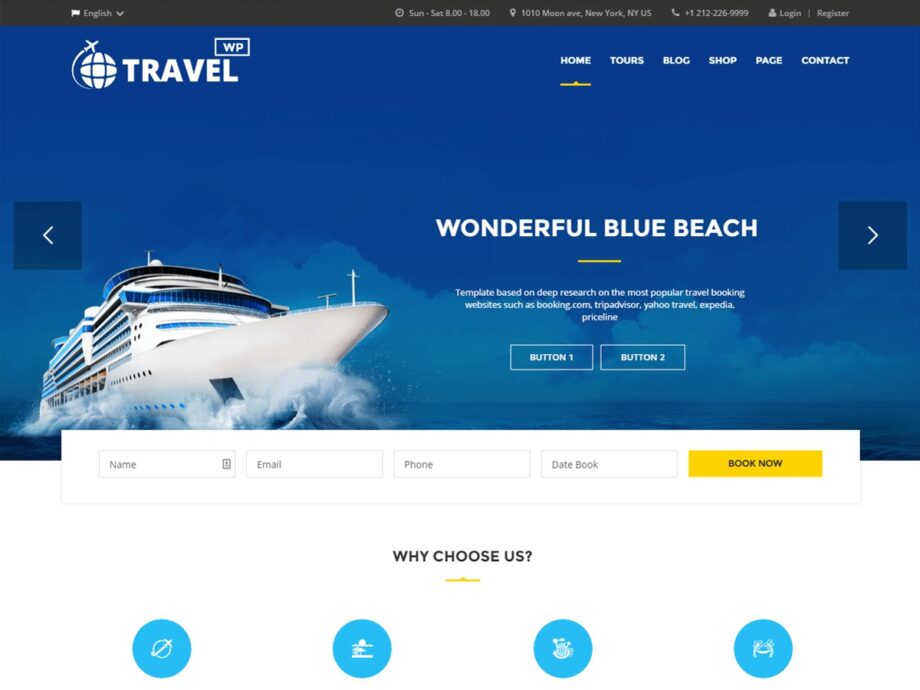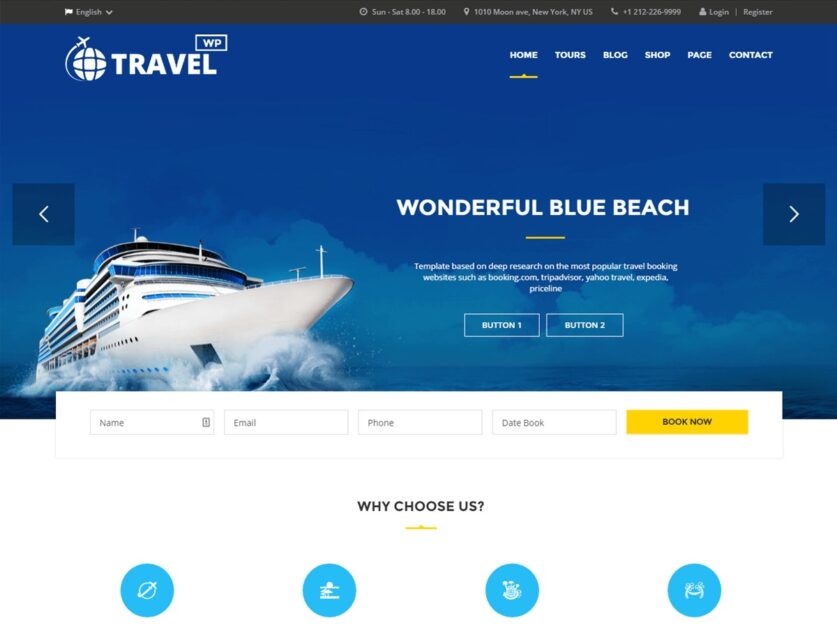 Just like the name, this theme mainly concentrates on traveling, blogs, and news by focusing on the base of crafting a personal blog/news/magazine website. To aim that, this theme impresses us with its modern and high-fashioned outlook which will catch customers' impression.
With the various color options and different types of lists and layouts, you can modernize your web, as well as customize based on categories. SEO optimization is another function that will highlight keywords in your blogs. Search engines will filter the keywords and then put them on top when one keyword is typed in. Travel theme also features Google Fonts options, CSS3 animations, a fully responsive structure, wholehearted customer support, etc.
Vividly WP Blog Themes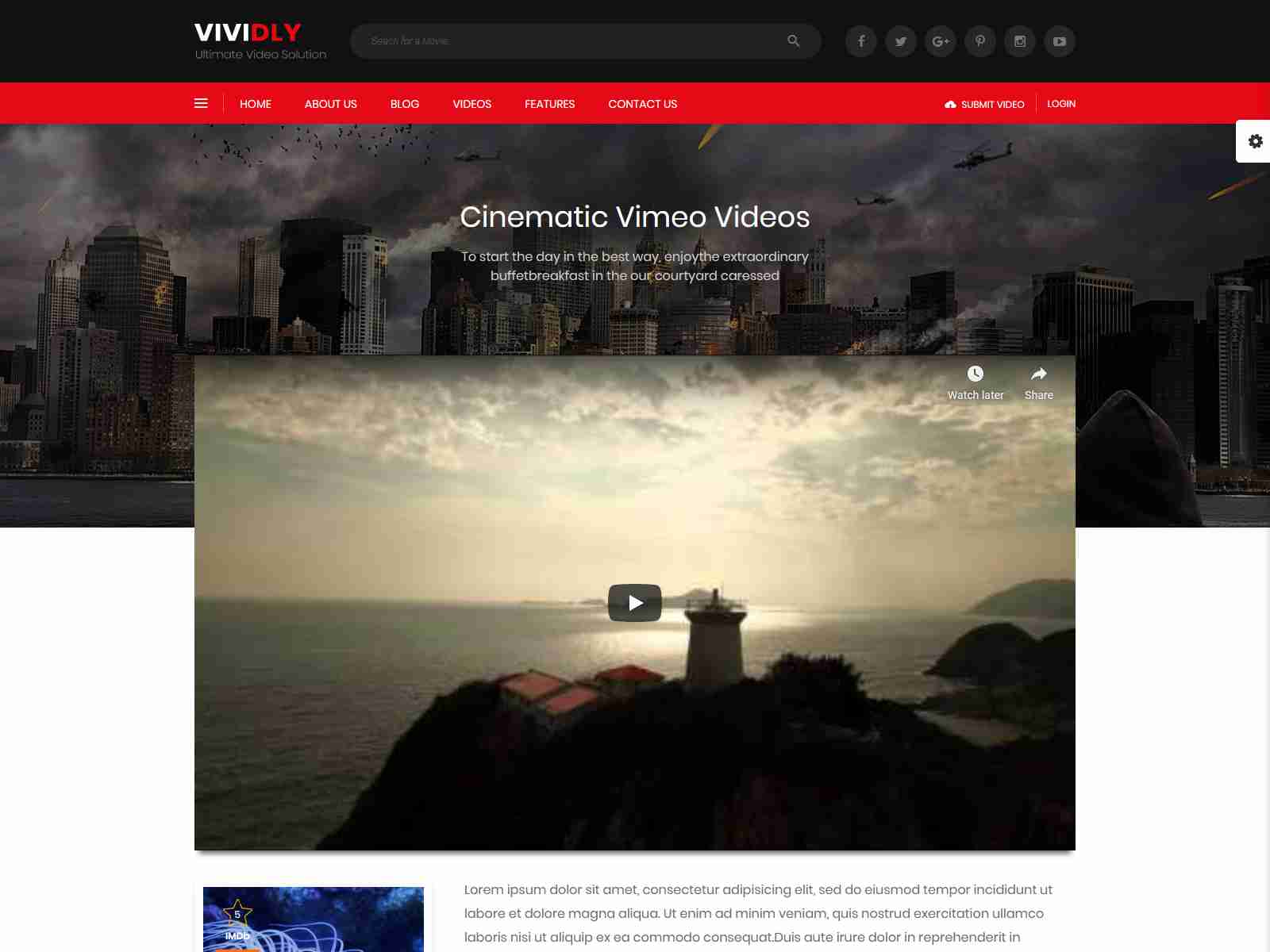 Different from Travel Vividly is a blog theme that is absolutely brilliant for people working mainly with videos: YouTubers, vloggers, filmmakers, or even gamers and streamers. With this theme, you can build a personal blog or a company website using a video showcase or project display.
Applying Vividly, you can show your videos, photographs, gifs, and news in a very good-looking and attractive way with 4 demos. Especially, they are all premade ones so that its users can select the most suitable for their blog sites. No coding things are required, making it so simple to create and adjust.
Acquiring full responsiveness, surely the blog will function accurately and nicely whether visitors use smartphones, tablets, or computers. Besides, pixel-perfect and drag & drop page builder integration, your blog will get more perfect.
Ocean WP Blog Theme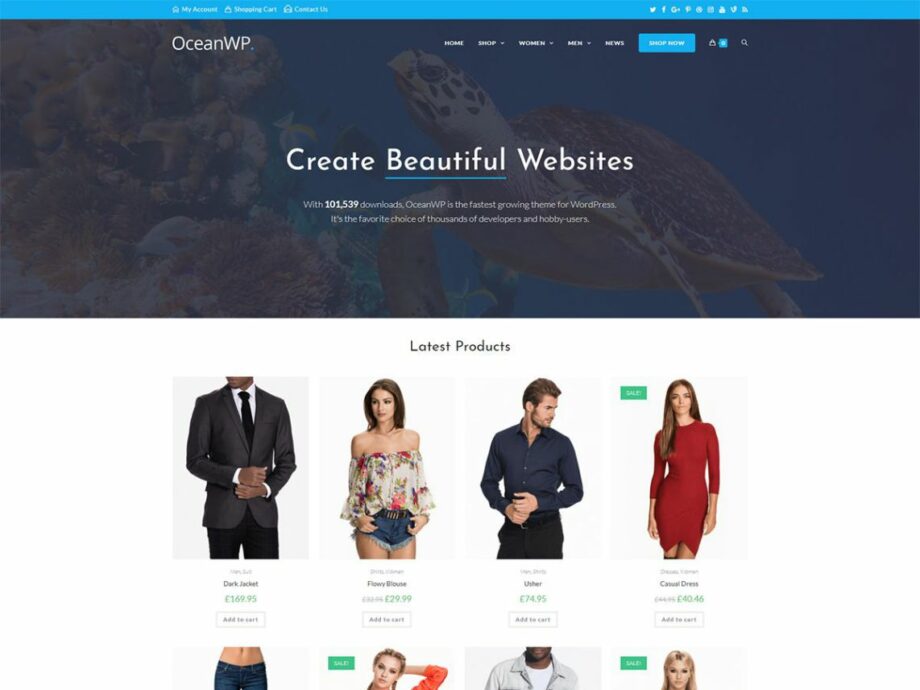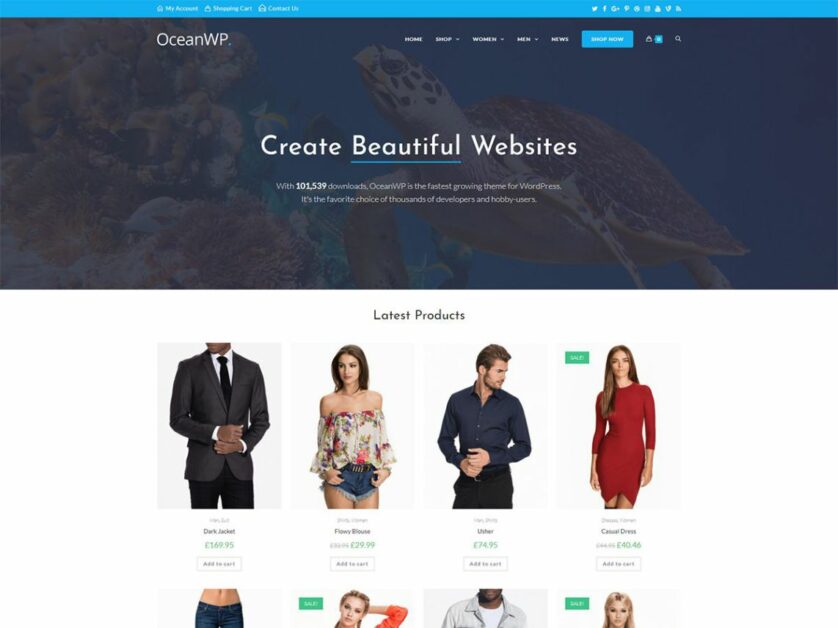 It's hard to say that this theme is not popular after we realize that 200,000 clients believe in this digital product. Using WooCommerce page integration, its users may easily select and customize. It is also compatible with all current page builders.
Although you might see this so simple, don't judge a book by its cover. It's such a multi-purpose one that will satisfy anyone believing and choosing it.
WordPress Premium Blog Themes
With day-by-day development, it might be very hard to catch people's attention and to make it possible, your blogs must stand out from the crowd really well. We prefer you to make the right selection of blog themes to achieve success or at least earn higher chances to build your own groups.
With that in mind, we have listed some finest WordPress premium blog themes for you to choose from. We can make sure that our themes will deliver yours to fly high.
Blog Express Pro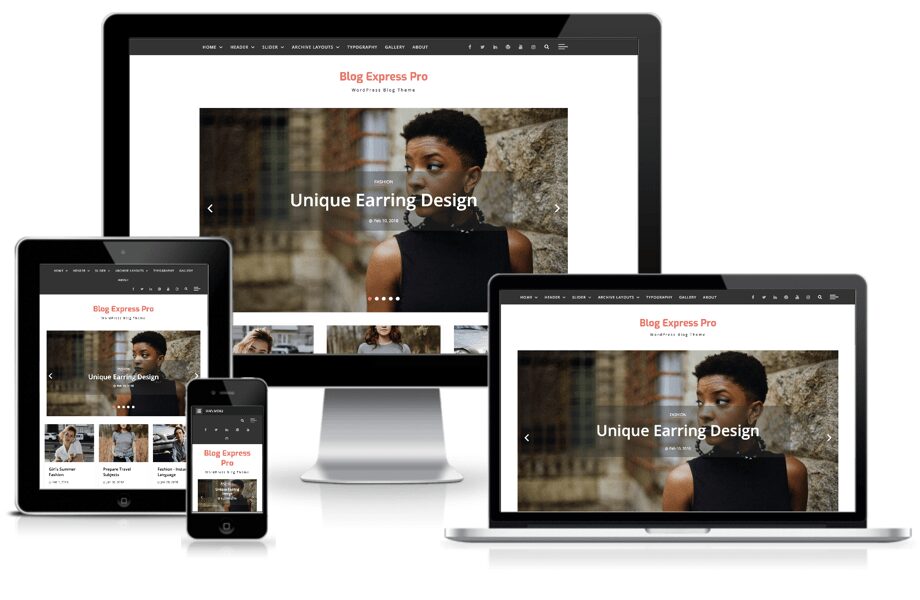 This theme is highly recommended by professionals as well as specific publishers. They explain that the layout is extremely fit, and each picture or content part is shown as perfectly balanced. Besides, with the text content, you can choose from thousands of fonts and colors.
Working with WooCommerce plugins, its clients can simply access 100+ paying methods. Furthermore, this blog theme also crawls out specific keywords so that search engines can recognize and put them on top.
Magazine Point Pro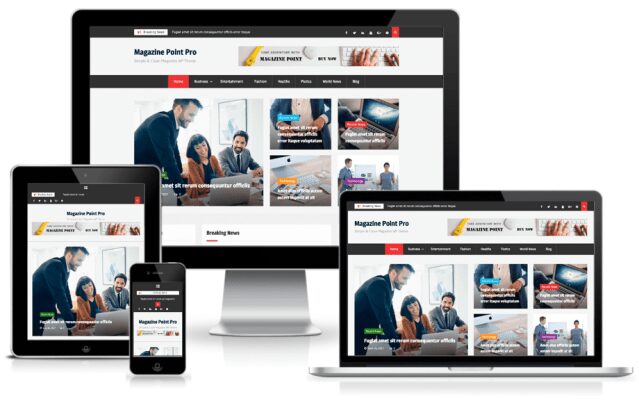 "Pro" here means professional in managing time. Magazine Point Pro (MPR) can craft a blog site within several minutes and you don't even have to touch a single code.
Some additional features can be called: multi-color options, various layouts, and additional sidebars. These may look simple as many other ones, but better have they been upgraded to serve any purpose that a client wants.
Blorigan Pro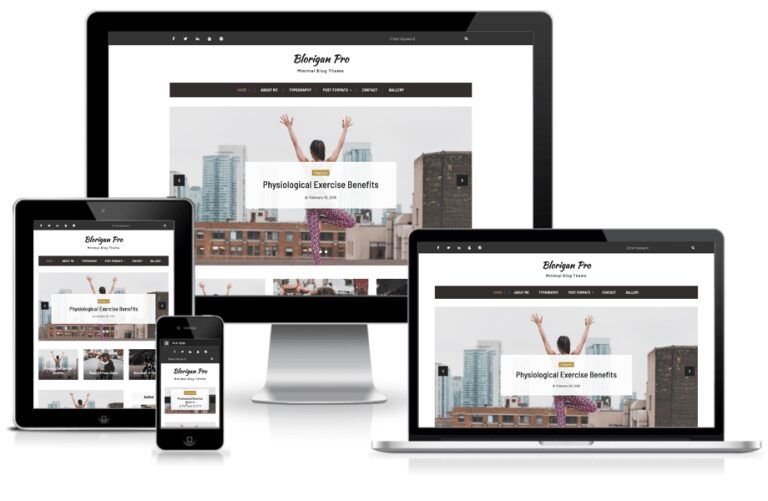 Looking for something that is both simple and premium, Blorigan Pro (BP) is what you are searching for. Minimal and essential is what you may feel when approaching this theme for the first time. It's as simple as you may easily display your work with thousands of pictures and videos on the page. Also, such an upcoming trend is a multi-layout blog. The responsive design allows your blogs to resolve and adapt to all browsers and screen sizes of any device.
This also means that installing it on various websites is likely happening, and developers love it, a lot. Not only able to adopt all browsers' environments, but this theme can also work pretty well with all WP plugins. The combination of WP plugins and Blorigan Pro give you access to make good media content. BP and all our other products come out with a supportive community that will help you solve any problem.
Video Blog Themes
Usually, designers use pictures and images for web descriptions and work showcases. However, images are not satisfying enough for them. Justifying that, among the variety of blog themes, we bring you the 2 most common video blog themes.
These 2 are chosen from most of our customers' demand and requirement.
True Mag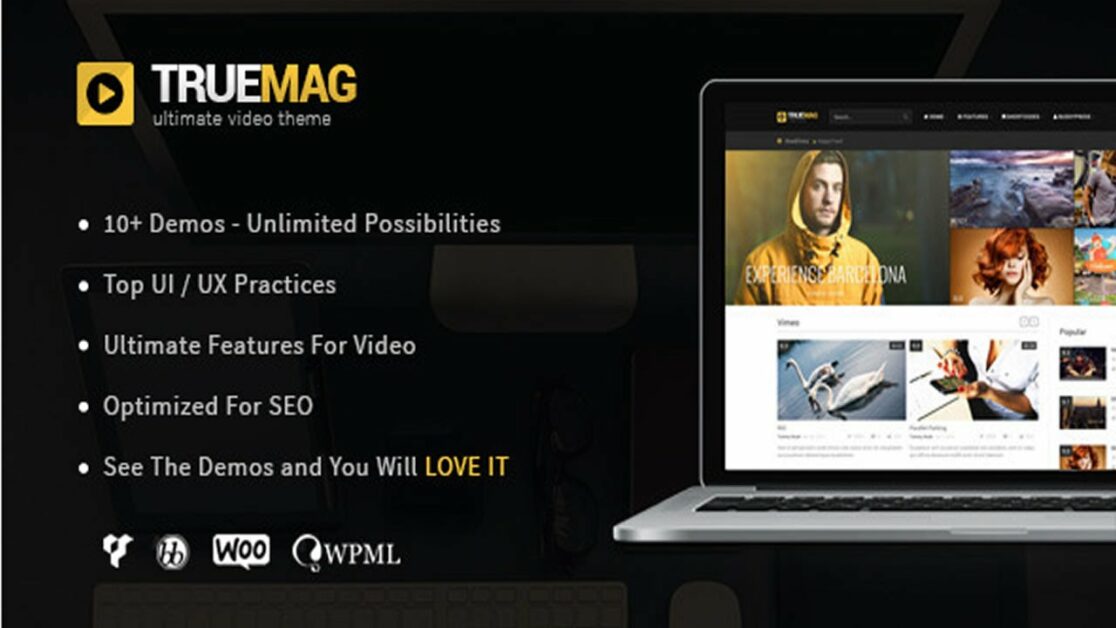 Looking for a platform serving videos well? Don't worry, here comes True Mag. True Mag is a WP blog theme for blog creators who focus on great videos. Some video-related features are video autoplay, shortcodes for videos, built-in video ads plugins, and many other video budgets. We provide you with a small content box for our clients to easily make some changes during building up the page.
True Mag is also well-prepared for magazines and blogs. Box/wide demo layouts help you organize images and texts equitably to the user's arrangement. The responsive frame will satisfy any hard-going visitor, besides powerful theme options and flexible color alternation.
VideoTube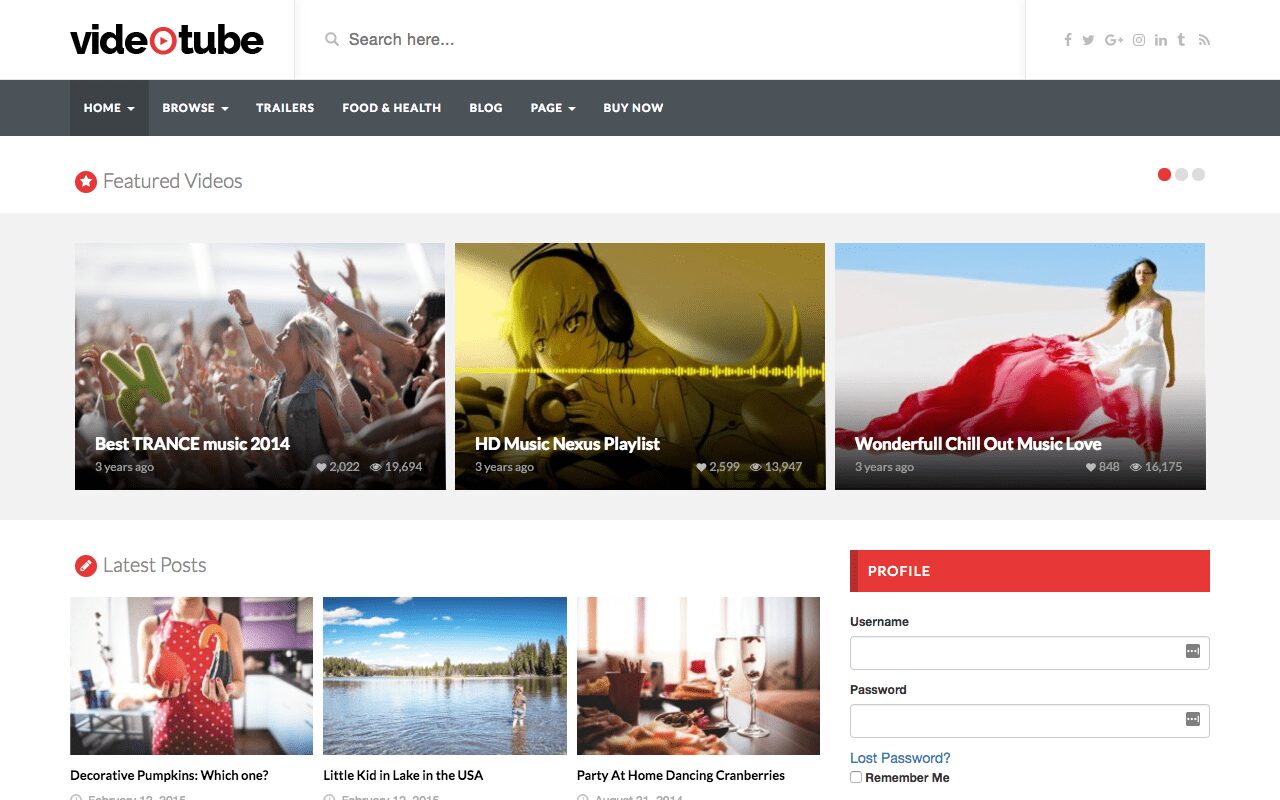 Look like the themes' responsiveness is very important to all customers nowadays. Providing that, we have come up with another responsive video blog theme "VideoTube". Basically, we are working with videos from Youtube, Twitch, Dailymotion, etc, or our own videos, and VideoTube provides you with a steady and responsive platform to base on.
It is fast and easy to customize as this theme owns amazing video widgets. Other features are also mentioned as attractions to customers: drag & drop page builder, visual composer page builder, and automatic video thumbnails.
Blog Themes for Bloggers
MagOne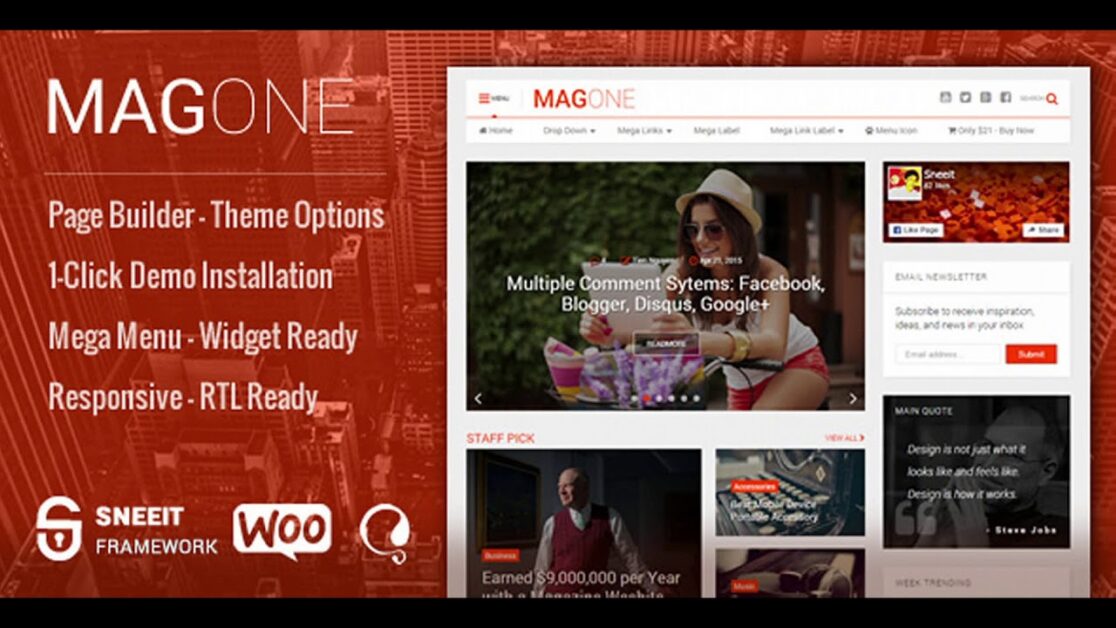 One responsive theme for bloggers. MagOne is both responsive and fast-built as drag & drop page builder that only costs you a couple of minutes to make a blog without touching any code. Its layouts also suit bloggers such as magazine layouts, blogging layouts, and even portfolios. Co-working with layouts to give you a nice blog are its flexible headers which can be changed with just a few clicks.
MagOne turns your blog fit any type of browser and device screen. Of course, some of the features are built the serve it: super mega menu, floating menu, sticky sidebar, and ready article tools.
BMAG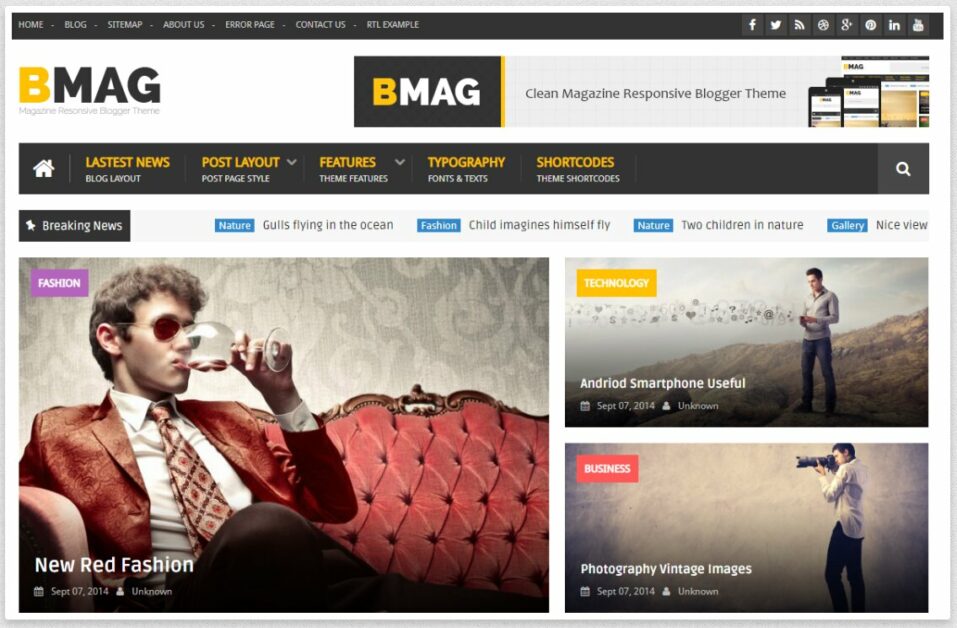 BMAG may look simple, but its fully-prepared functions will stun you. 9 home layout boxes, come along with a unique page builder. The powerful admin panel allows you to customize and manage things in your hand.
BAMG also implies Google stuff to serve people such as fonts and colors. With various kinds of colors and text fonts, customers will be satisfied with free adjusting. Besides, its community will help you with tricks and solutions for your problems.
Conclusion
In the digital era where people are getting online more and more, online-related jobs are also getting more advanced. Coming along with that is the development of websites, especially blogs, and bloggers play a quite big part in our society. Having some knowledge and tools like blog themes is essential for bloggers to pursue the career they are heading to.
We promise our blog themes will deliver all the things that a blogger will ever need to create and host a blog.
Read More: Simple WordPress Themes – The Best for Your
---
Contact us, ThimPress:
Website: https://thimpress.com/
Fanpage: https://www.facebook.com/ThimPress
Youtube: https://www.youtube.com/c/ThimPressDesign
Twitter: https://twitter.com/thimpress