If you're shopping for a new WordPress theme, you'll notice that the term "The Best Responsive WordPress Themes" are frequently utilized. But what exactly does this imply, and what can a responsive theme accomplish for you?
The responsive WordPress website design support automatically changes the size of the screen being used. If you visit a website on a desktop monitor, it will appear and feel the same on a mobile or tablet device.
It's a creative design that is fundamental for any website.
Benefits Of The Best Responsive WordPress Themes
Because your customers will be visiting from a range of mobile devices, your website must be responsive. You must give a similarly compelling experience whether the visitor is using a mobile phone or a desktop computer.
While there will be some visual alterations, the design and functionality of the website should stay substantially the same.
Here are some figures that indicate how critical it is for your website to possess the Best Responsive WordPress Themes:
More than 90% of worldwide internet users will access websites and social media through mobile devices by the end of 2021.
Mobile device traffic currently accounts for 55% of worldwide internet traffic, with Asia and Africa leading the way.
By the end of 2021, mobile devices accounted for 47% of all online traffic originating in the US.
Retail cellphone revenues in the US alone will exceed $360 billion USD by 2021. In 2025, experts predict that this value will rise to $710 billion USD.
By 2021, mobile devices will account for nearly 40% of worldwide social media traffic.
The average CTR for social media commercials was 1.3% in early 2020.
Google now considers responsive design and smartphone friendliness to be ranking factors. In addition to offering a wonderful user experience, the Best Responsive WordPress Themes may affect your position on the search results page.
Simply said, if your website does not support both mobile and desktop visitors, you'll be missing out on a big percentage of the market and SEO plugin performance!
Requirements For The Best Responsive WordPress Themes
The simplest approach to determine whether or not The Best Responsive WordPress Themes are to conduct a test on it. You may accomplish this in numerous ways:
F12 if you're using Chrome, Brave Browser, and Firefox. This opens the developer console, where you may test a website on a variety of emulated mobile devices.
Make use of a responsive web design testing website. MobileTest.me, Pagely, and Am I Responsive are some examples of websites.
Enter the URL of the website into Google to check it.
There are WordPress plugins and other tools that can determine whether or not WordPress themes are responsive, but they aren't particularly useful unless you already have the theme. If you're still in the research stage of your quest, any of the following possibilities will suffice.
15+ Best Responsive WordPress Themes For Every Website
SegmentIO – New X-Factor of The Best Responsive WordPress Themes Collection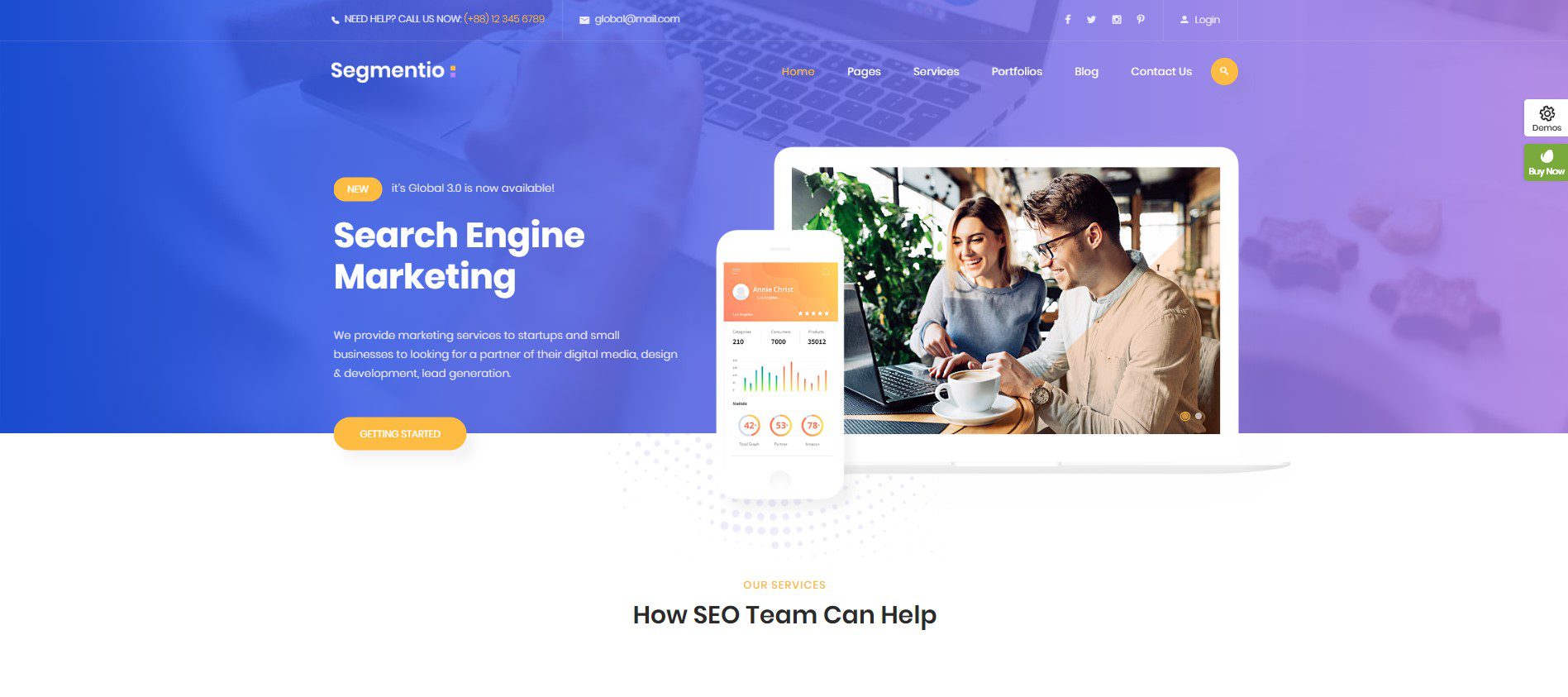 Download
Demo
In the community of best responsive WordPress themes, SegmentIO is an ideal theme for SEO, creative agencies, social media, startups, and digital marketing agencies. Therefore, SegmentIO is the responsive WordPress theme design for your business if you need a simple yet strong website design to construct a team showcase, a landing page, or convey a narrative, to market your business to your customers in an amazing way.
SegmentIO is more than simply a WordPress marketing theme. More than that, this WordPress mobile-friendly theme free is the answer to any marketing-related issue for any group, business, startup, or agency.
In the best responsive WordPress themes group, this theme is available with functionalities and the most sophisticated features that our prior themes had. Because we expect to spread happiness and operant to the web creation process, and our experience in construction themes for our 40.000approx clients over 10 years.
You may quickly develop a website or a landing page using SegmentIO to exhibit your team's project and portfolio in order to gain customers in any marketing-related initiatives.
It is not only attractively built with a plethora of stylish website parts to suit any of your objectives or web design ideas, but it also has all of the capabilities you will ever want when developing a website for a marketing, startup, or SEO company.
Starkid – A Part In The Best Responsive WordPress Themes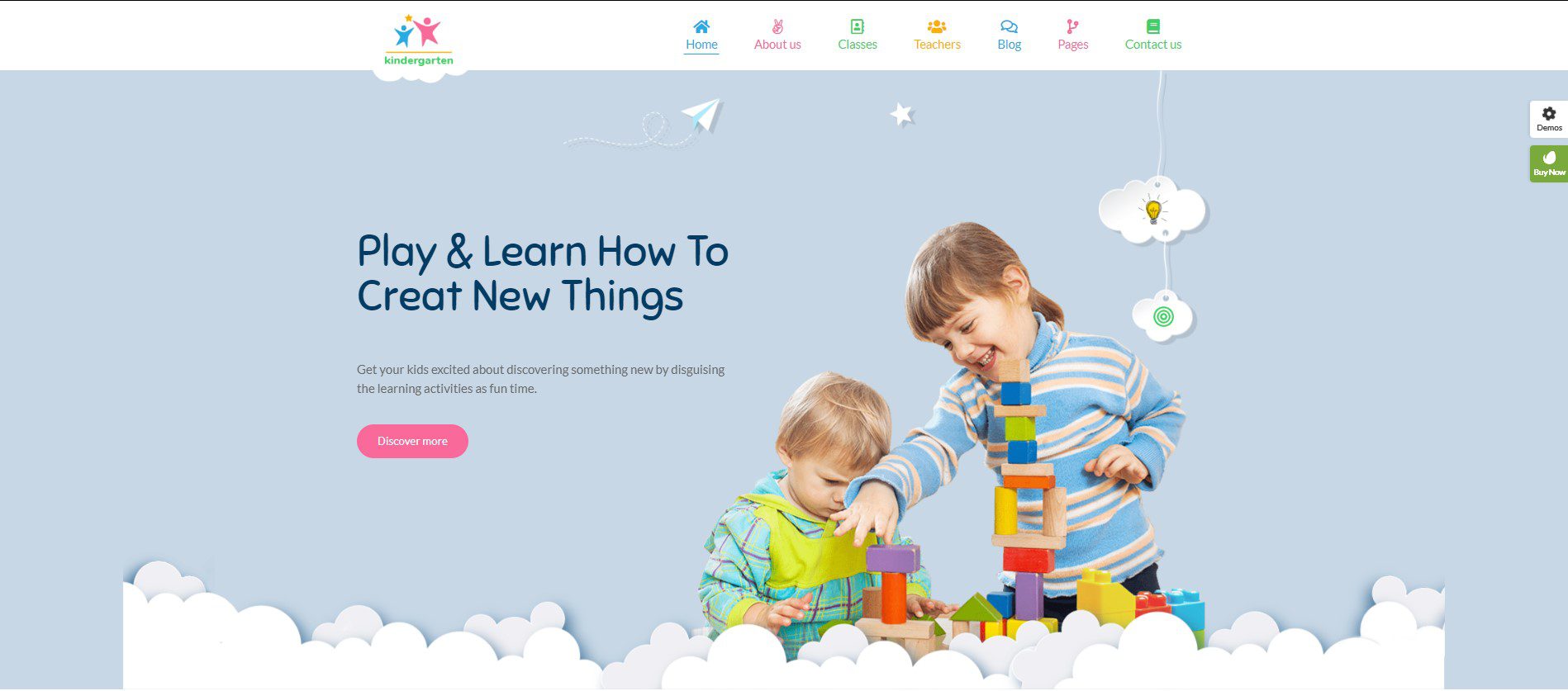 Download
Demo
StarKid is suitable for websites such as Kindergarten, Child Care, School for Children, Babysitting,  Nursery, Daycare, and Education for Children. Having many features like other best responsive WordPress themes, this theme is aesthetically appealing, imaginative, with some good designs, and packed with features and functionality for a children's education website.
StarKid is a free responsive WordPress theme for organizations that heavily focus on children or relate to children and their developing activities.
Besides, StarKid Theme is the educational theme that has received the success of Ivy League, Eduma, and CorpTrain. Not only does Ivy School include all features such as online courses with lessons and quizzes, a catalog of courses, instructor and student profiles, and lesson and quiz administration, but it also improves them all to a whole new level.
StarKid and also other Best Responsive WordPress Themes will be the new generation of educational WordPress themes for kids.
StarKid comes with everything you need to construct a gorgeous website for every educational organization and create it in a few simple clicks. Therefore, you don't have to start from scratch with this responsive WordPress theme. StarKid provides a number of ready-made demos with very well designs, widgets, and articles.
Each of these responsive WordPress theme users can select whichever demo they want to utilize to develop their website. Therefore, all of the material and designs from the demo will be put on your site with a single click of the demo importer. The job will just take a few minutes.
After that, your website will look precisely like the demo you choose, complete with all functions and features. Your task is to update the material and graphics to reflect your unique brand image. Visual drag & drop page builders will be available to people who want to construct their own pages, offering a plethora of options.
Visual drag & drop page builders will be available to people who want to construct their own pages, offering a plethora of options. Furthermore, this member of the best responsive WordPress themes collection provides customers with two of the top Drag & Drop Page Builders: Elementor and WPBakery.
You may easily choose any object and drag it across the screen to the location you like. Consequently, fill the page with your favorite designs and layouts. Your website will absolutely match your expectations.
In the community of the best responsive WordPress themes, StarKid is totally responsive and consistent with all browsers. Therefore, your site will always look fantastic and be easy to operate on every gadget, from a laptop to a tablet to a smartphone. Your children's school will be more stunning and appealing with Retina optimization.
Vividly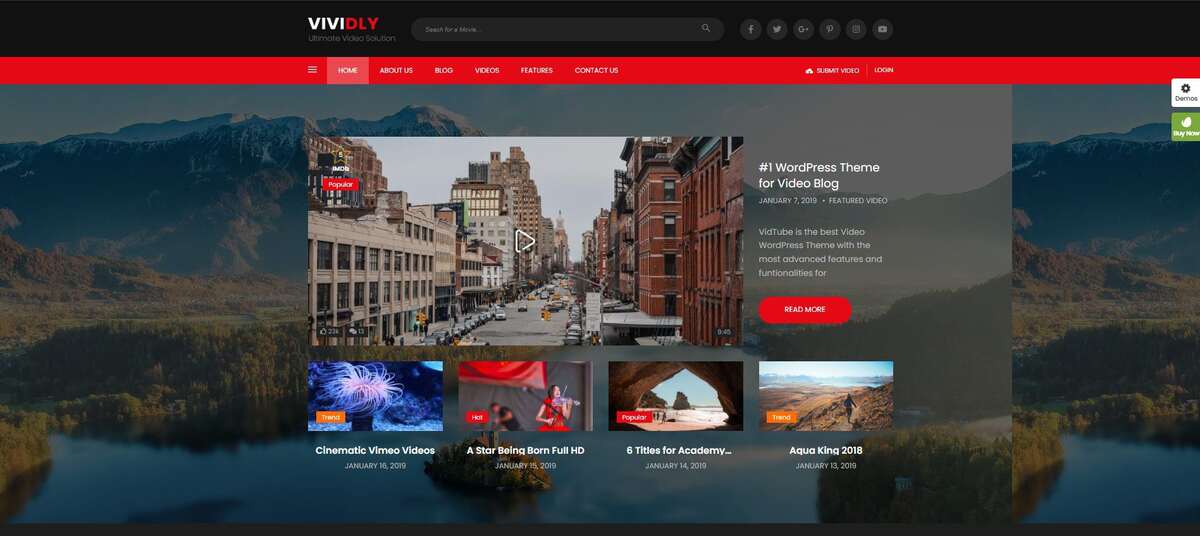 Download
Demo
Vividly is a video WordPress theme ideal for filmmakers, YouTubers, vloggers, streamers, movies, gamers, video blog websites, and magazines. Therefore, the best responsive WordPress themes are the community of Vividly. Whether you need to develop a personal weblog with a site or a video display for your organization. Vividly is a very user-friendly platform that a variety of websites and projects can use.
You can effortlessly showcase your photographs, movies, and articles in an appealing manner with Vividly. This best responsive WordPress theme has four different well-before demos from which you may select the best option for your requirements.
Furthermore, you may construct an endless number of pages with any content style.
Because the theme is entirely responsive, we promise that every pixel will respond elegantly regardless of the device your visitors are using, including desktop, laptop, tablet, or smartphone. With the incorporation of a Drag & Drop page builder, the best responsive WordPress themes like this make it easier than ever to create pages and edit any element on the page. It also enables theme owners to generate an endless number of page and content styles using the visual shortcode system.
Megabuilder – Multitasker In The Best Responsive WordPress Themes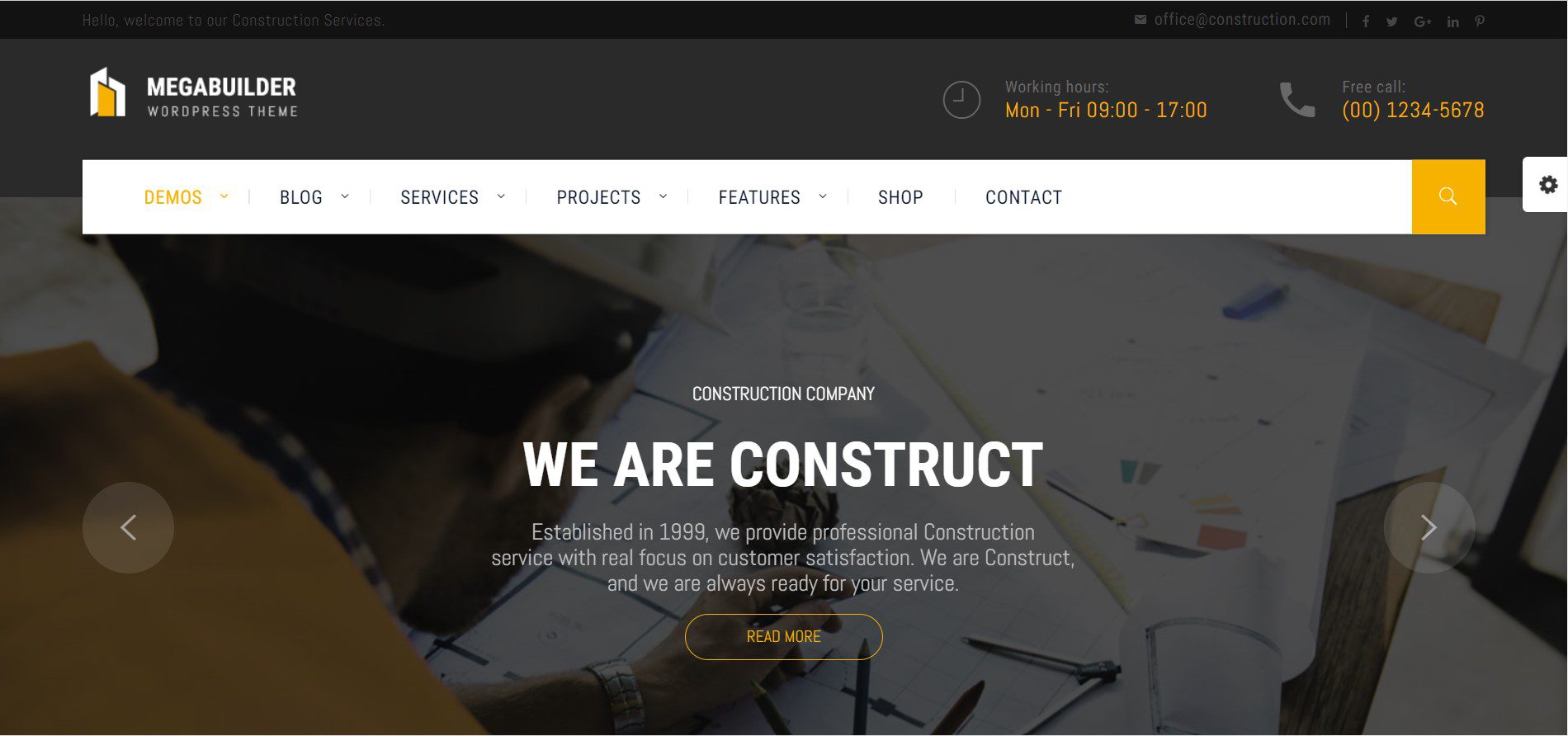 Download
Demo
WordPress Construction Theme MegaBuilder is a member of the best responsive WordPress theme for firms related to interior design, construction, industrial design, engineering, building rehabilitation, architectural design, factory or manufacturing, renovation, and so on.
This free responsive WordPress theme assists you in creating an amazing-looking and highly effective website that conveys a strong sense of professionalism, trust, and creativity, exactly like your firm.
MegaBuilder is multipurpose for all businesses, therefore even if you work in a different field, such as a plumber, landscaping, mechanic, firefighter, electrician, repairer, painter, carpenter, etc, it will still support you in creating a powerful, modern, and beautiful website for your business in a matter of minutes.
Here are five ways MegaBuilder a part of the best responsive WordPress themes community can assist you in creating a magnificent website that will help you become the best in the community and WIN more clients:
MegaBuilder, which the top SEO professionals create, is extremely quick. Therefore, this allows people to find you more easily on Google and more potential customers.
Showcase your firm biography, portfolio of previous projects, and services in a professional, current, and trustworthy manner. Obtain and Maintain Client Trust
Your company's contact information (email, phone number) and appealing Call To Action buttons are prominently displayed across the site. Consequently, it is easy for clients to contact and employ you.
Drag and Drop and One-Click Installation Very simple to use, simple to install, and does not require much of your time You may devote more time to business development.
If there is a technical problem with the theme, our VIP support forum members are always happy to assist within one business day.
Authority Pro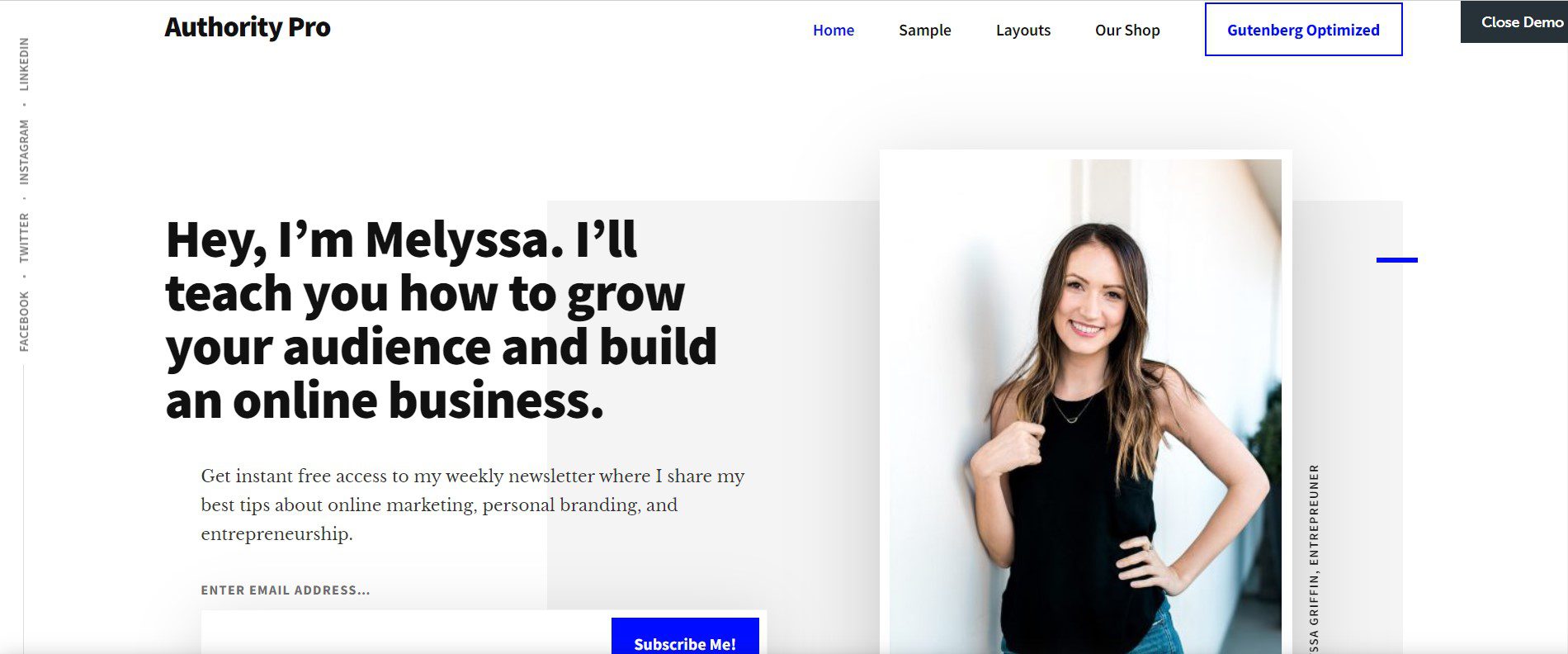 Download
Demo
One of the best responsive WordPress themes for influencers is Authority Pro. Because it is intended to highlight their skills and seek new prospects. Its home page has a contemporary look with a visible call to action to assist you in increasing conversions.
Authority Pro supports eCommerce, allowing you to offer online courses or develop a membership community. It is based on the Genesis Framework, which is well-known for its rock-solid coding and high performance.
A vertical social menu, a configurable header style, bespoke widgets, and multiple-page designs are further important features. Similar to other best free WordPress themes, the settings panel makes this theme quick and simple to set up Authority Pro.
Key aspects include:
Effective Genesis Framework
Compatible with the majority of WordPress plugins.
Visual theme customizer.
Cookely – The Best Responsive WordPress Themes For Food Site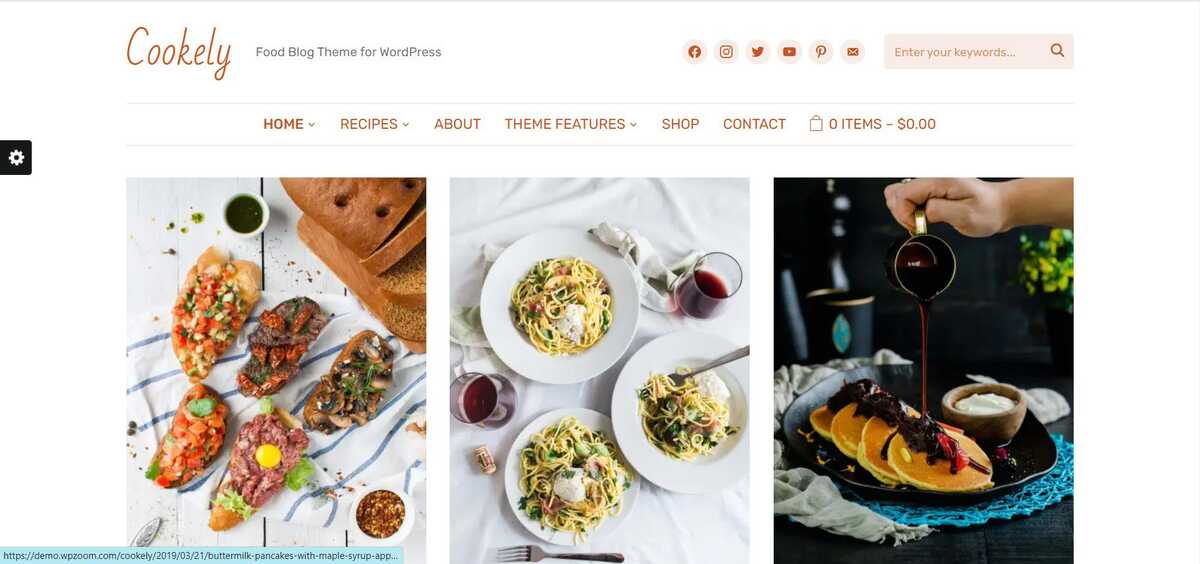 Download
Demo
Cookely is a theme of our favorite WordPress food blog themes, as well as the best responsive WordPress themes. It employs a relaxed color scheme to convey an air of casual elegance. You are quickly lured to the page due to the combination of some extremely appealing graphics.
Cookely contains recipe cards, a recipe directory, a shop, and everything else you'd expect from a professionally designed theme. Cookely might adjust to a new topic, but it definitely delivers food.
Key features:
The color scheme is soothing
Excellent page flow and usage of white space
Includes all of the materials required for a food blog.
Essence Pro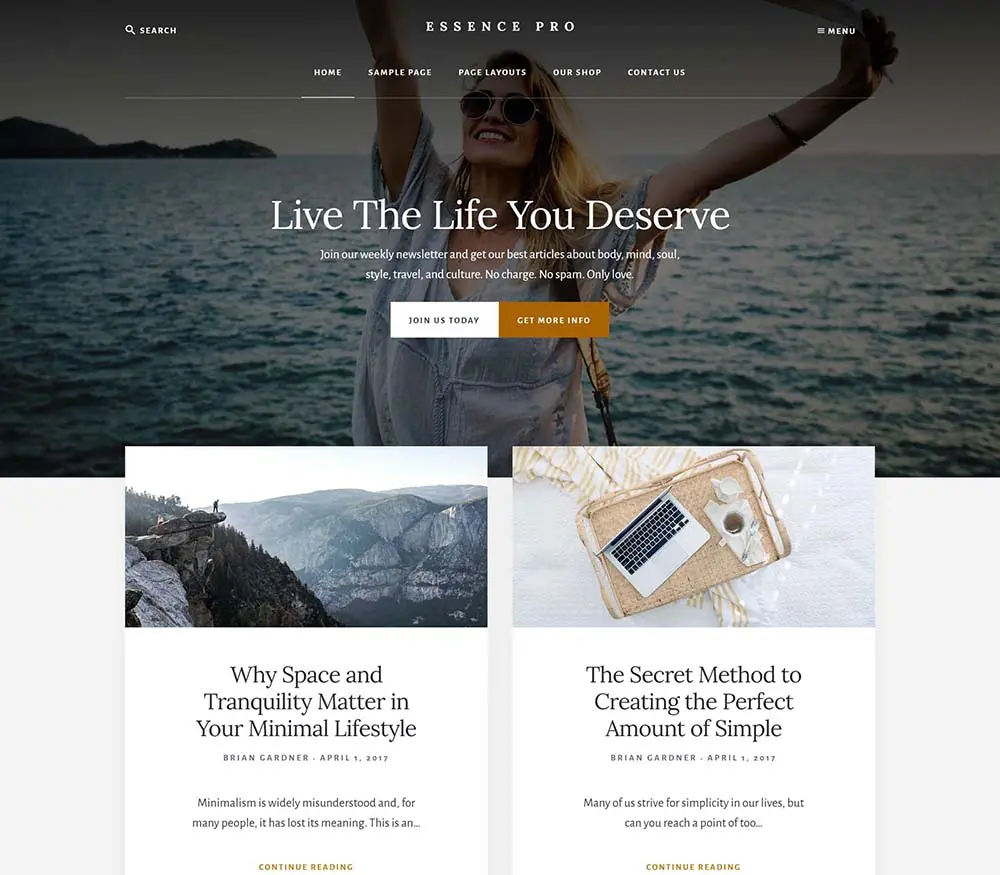 Download
Demo
Essence Pro is a part of the best responsive WordPress theme community. This is a considerably more colorful look than Authority Pro. Moreover, the sample is designed as a blog, with a bold header picture and headline that flows down into a regular blog layout with 3D effects on the text blocks.
This free WordPress mobile-friendly theme is a wonderful design, with the gray backdrop highlighting the white content blocks. Good font selections, soothing colors, content block selection, and custom header provide the experience your consumers expect in a highly modern design.
Key aspects include:
A modern, clean design
The Genesis Framework.
Most WordPress plugins are compatible.
Breakthrough Pro – A Truly Breakthrough In The Best Responsive WordPress Themes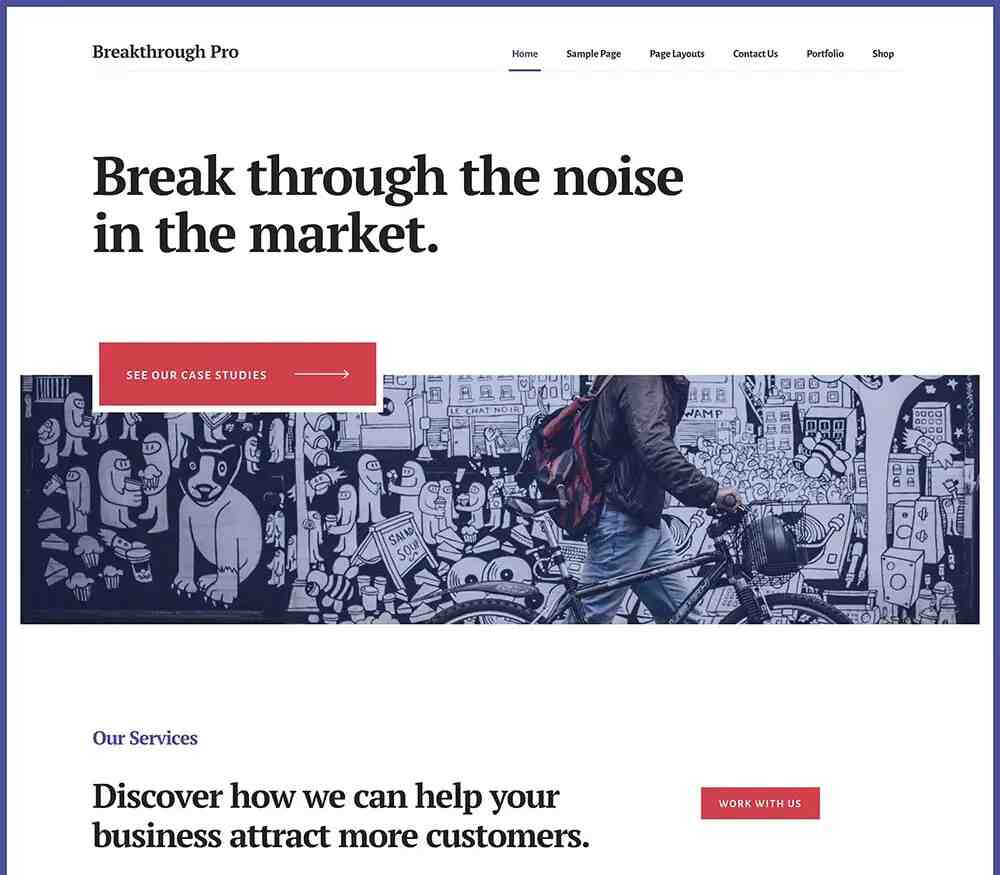 Download
Demo
Like many other best responsive WordPress themes, BreakthroughPro is a designed theme for marketing and advertising firms. It has a simple design like other simple WordPress themes with lovely text and bright accent colors.
This WooCommerce-compatible business theme is built on the Genesis Framework, which is well-known for its speed and performance. This WordPress mobile-friendly theme is also designed for the WordPress block editor, allowing you to construct visually appealing content layouts.
A unique theme settings panel, customizer support, a flexible header, 9 widget-ready regions, and a portfolio section also combine.
Key aspects include:
Completely responsive
Performance and speed
There are several other WordPress plugins.
Bordeaux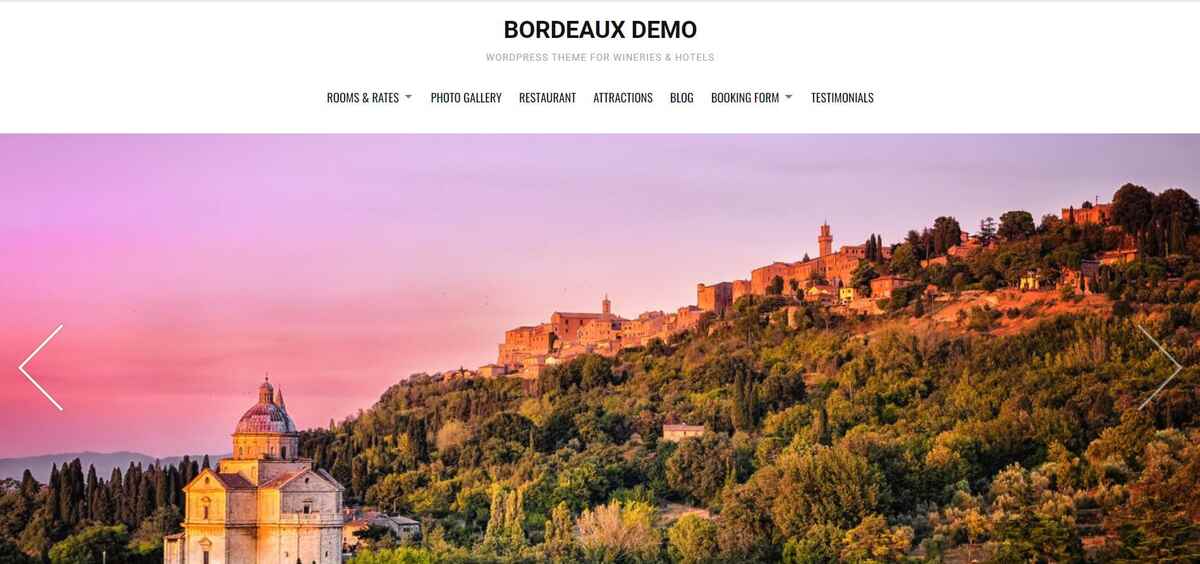 Download
Demo
Bordeaux seems to be a paid WordPress hotel theme in the best responsive WordPress themes community. It has all of the basic features you'd anticipate from a paid theme.
This WordPress theme is completely responsive and looks fantastic on all gadgets and sizes of screens. It has been extensively optimized for speed, performance, and SEO. A simple theme options panel lets you effortlessly configure all of the theme parameters.
Bordeaux comes with hotel-specific features in addition to regular premium features. This Best Responsive WordPress Theme makes it simple to include major hotel booking systems in your WordPress site.
Key aspects include:
Beautiful Appearance
Completely responsive
Urbango – The Responsive WordPress Website Design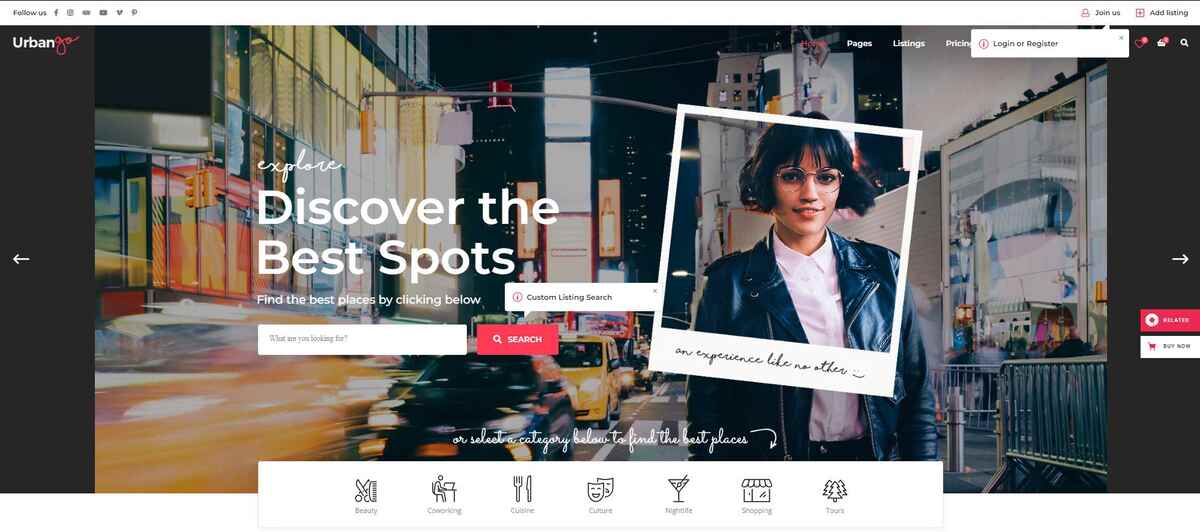 Download
Demo
With one-click import and no particular coding abilities necessary to get started, UrbanGo is a perfect theme for listing websites. Being a member of the best responsive WordPress themes group, this theme is entirely responsive, which means it looks great regardless of the device being used to view it.
The UrbanGo WordPress theme includes free WordPress plugins like WPBakery and Slider Revolution, as well as a vast array of attractive features and useful choices with a straightforward website setup. Try UrbanGo if you require a quality WordPress Mobile-friendly theme.
Features:
Completely responsive
Simple to use
A lot of eye-catching elements
Convert – A Flexible WordPress Mobile-Friendly Theme Free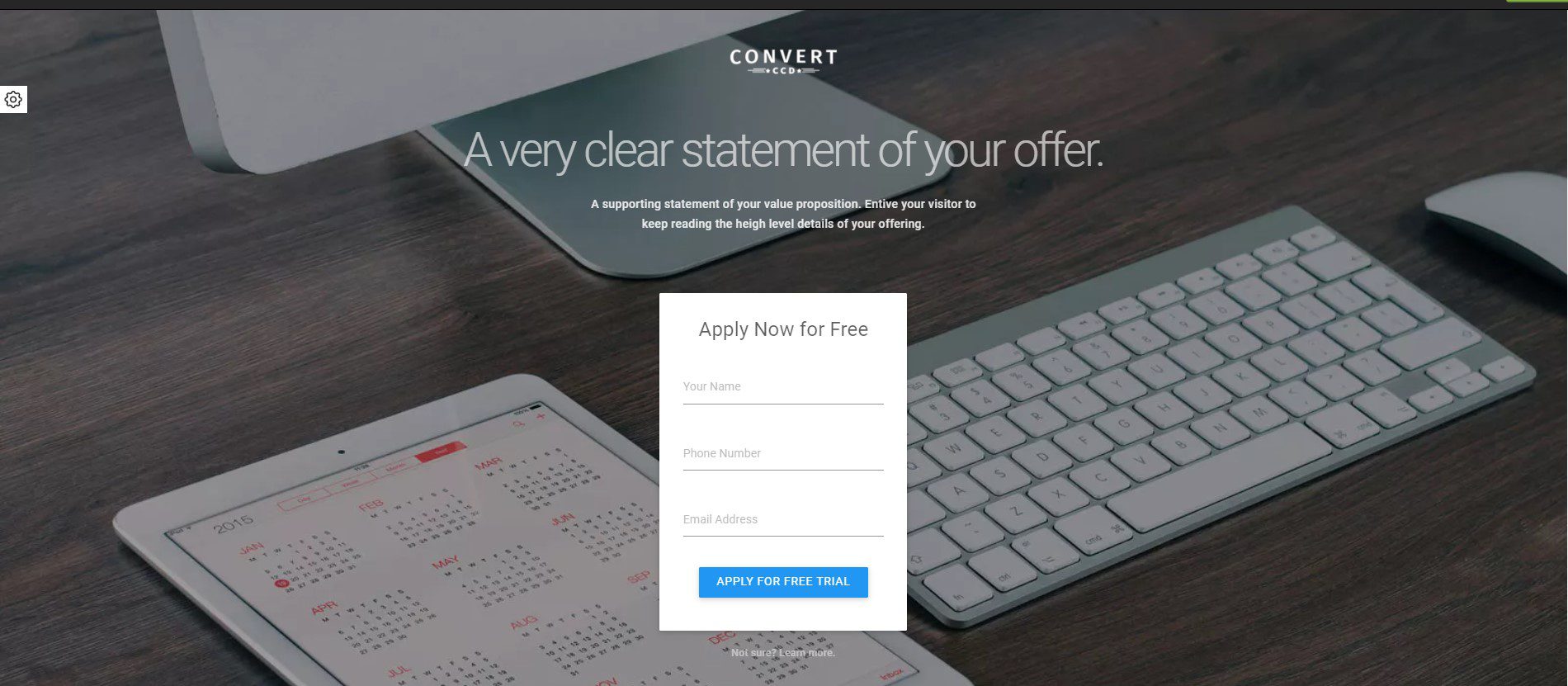 Download
Demo
Convert is a corporate template that is readily customizable for any purpose. This responsive WordPress website design is a versatile theme that's meant to be totally responsive and provide a consistent user experience regardless of device or screen size.
With a massive picture slider, straightforward navigation, and alternating white and gray content blocks down the page, many themes in the best responsive WordPress themes have a wonderful red, white, and blue motif. Modern typefaces and well-chosen photos provide a professional appearance with little effort. This is something you should be able to accomplish as well.
Key aspects include:
Beautiful colors and a simple design
Modern typefaces and a well-balanced page
There are several opportunities to personalize it.
Bolden – A black sheep in the Most Responsive WordPress Theme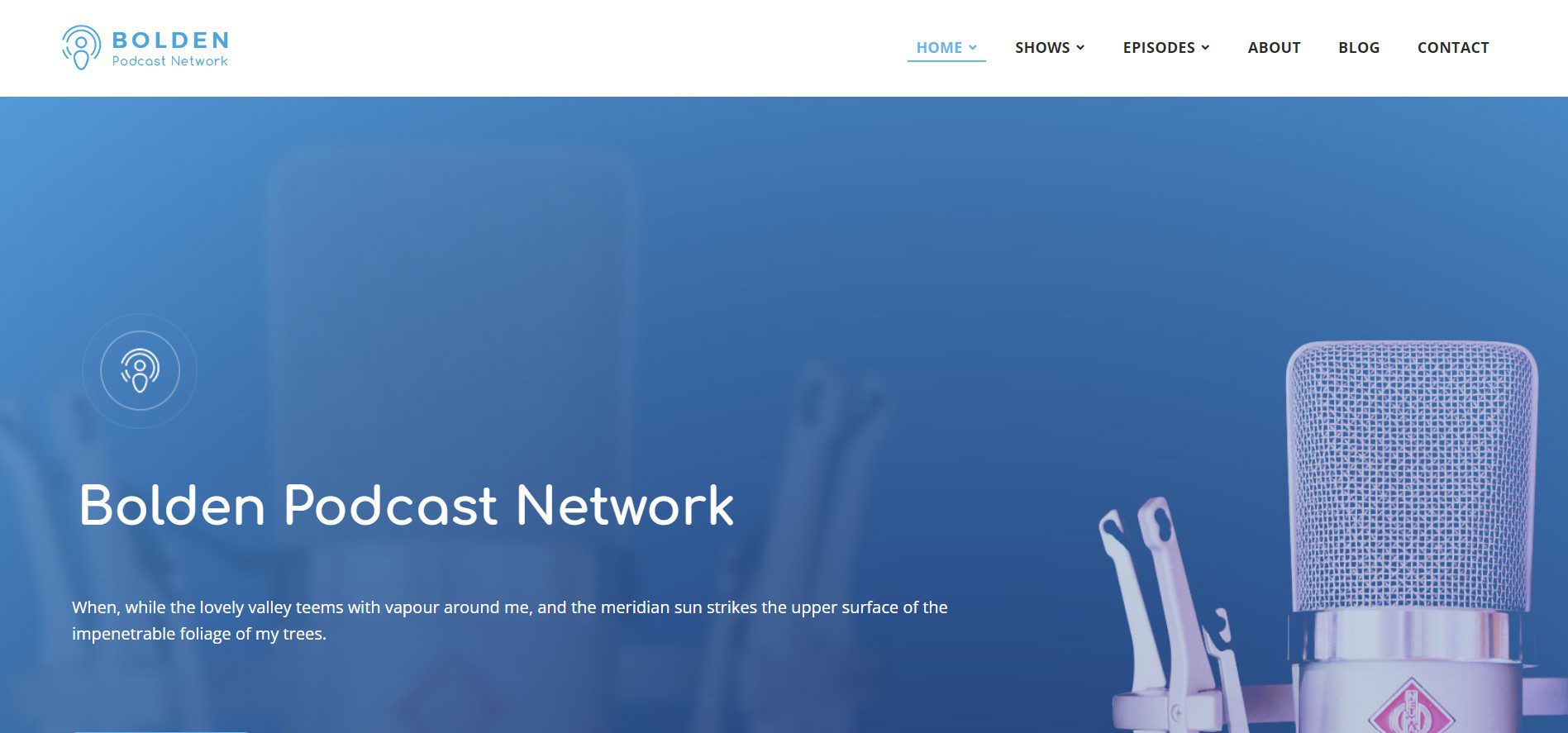 Download
Demo
Bolden is a clever member of the best responsive WordPress themes designed just for podcasters. It might be adjusted for videos as well, but the audio is where this is at. At first sight, it appears corporate, but moving past the larger image reveals that this is a design with personality.
Colorful visuals make an immediate impression, and while these would need to be updated, they give ideas for how you may advertise your own performances. Each podcast is in a blog-style content box, and when you pick one, you'll see an audio player that will play your podcasts.
Key aspects include:
Excellent podcaster design
Support for video and audio players is included
Simple layout that provides rapid comprehension
Hello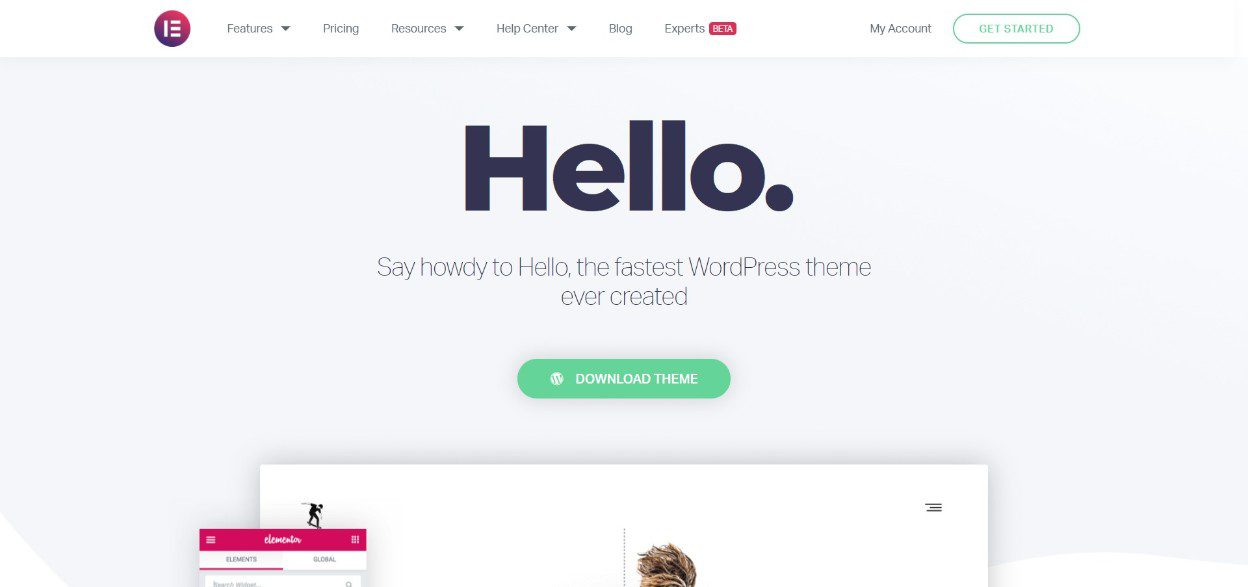 Download
Demo
An "official member" in the best free responsive WordPress themes community is another label of Hello. In terms of appearance and functionality, it compares well with many other best responsive WordPress themes in this collection. Therefore, it is readily customizable to meet your demands.
This WordPress mobile-friendly theme is a fairly simple design with few page components but the option to add as many as you like. Elementor is simple to use and fast to load. It also builds responsive pages, hence its place in this list. While not as feature-rich as some, its simplicity of use earns it a spot on this list.
Key aspects include:
Specifically designed for Elementor
A minimalist design with plenty of white space
Excellent usage of typefaces and imagery
WordPress plugins are fully compatible.
Grido – An Elegant Theme In The Best Responsive WordPress Themes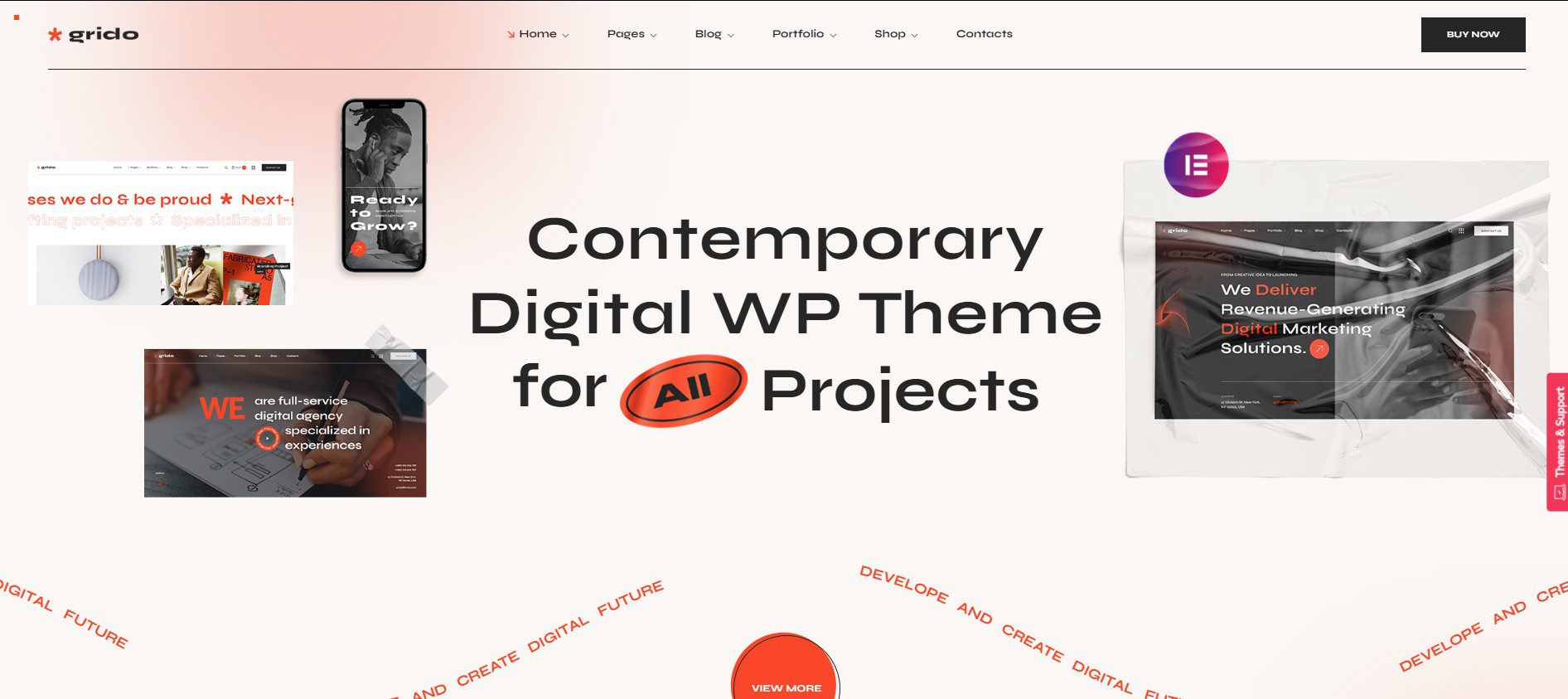 Download
Demo
Grido is an intriguing Themify Theme in the best responsive WordPress themes. It seems antiquated at first glance, but on further closer inspection, you find that this is a historical design with completely contemporary elements and a form of ageless appeal that genuinely works.
The layout is grid-based, therefore the name of this responsive WordPress website design. The grid may be made up of blog entries, music, video, or anything else you like. To make this your own, you may add animations, effects, new colors, and a variety of changes. All without detracting from the overall effect. It's a subtle motif that provides a one-of-a-kind experience.
Key aspects include:
The Tumblr-like theme is pretty distinctive
The colors and typeface are appealing.
Even with effects on it, it runs well.
Mai Reach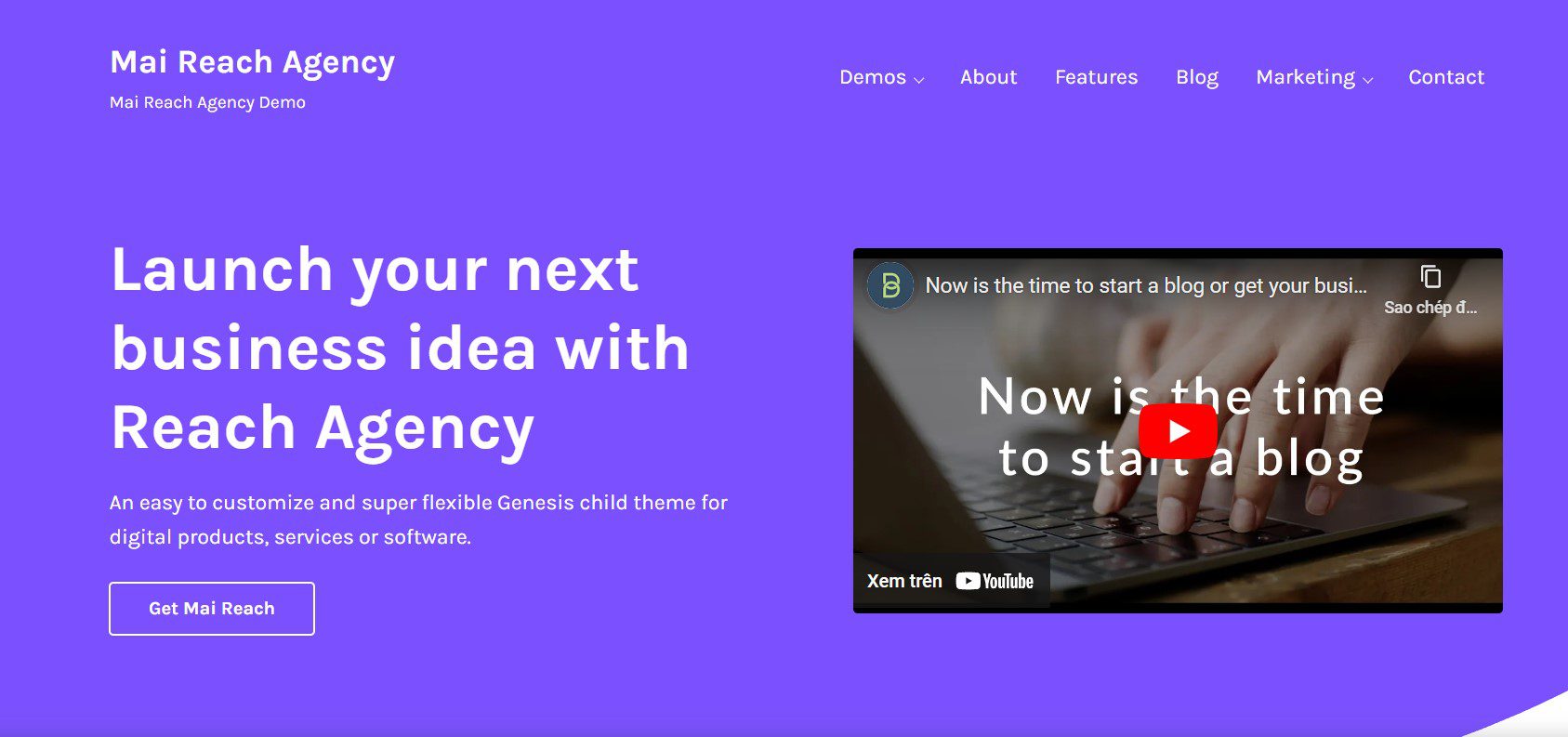 Download
Demo
The Mai Reach demo is marketed as an agency website, but this best Responsive wordPress theme has the potential to be much more. It's another theme that makes use of color schemes to make an impression, although it's not as powerful as Projektor. Moreover, this responsive WordPress website design is a more subtle design that works just as well.
The pages have a nice flow, with service spaces with attractive graphics, some very contemporary drawings, and borderless text parts to keep the page moving. The podcast version of this best responsive WordPress theme is just as wonderful, plus it includes an audio player for more interaction.
Key aspects include:
Colorful and modern theme
The embedded music player is a fantastic addition.
Options are available in the traditional arrangement below the fold.
Foodica – The Opponent Of Cookely In The Best Responsive WordPress Themes Field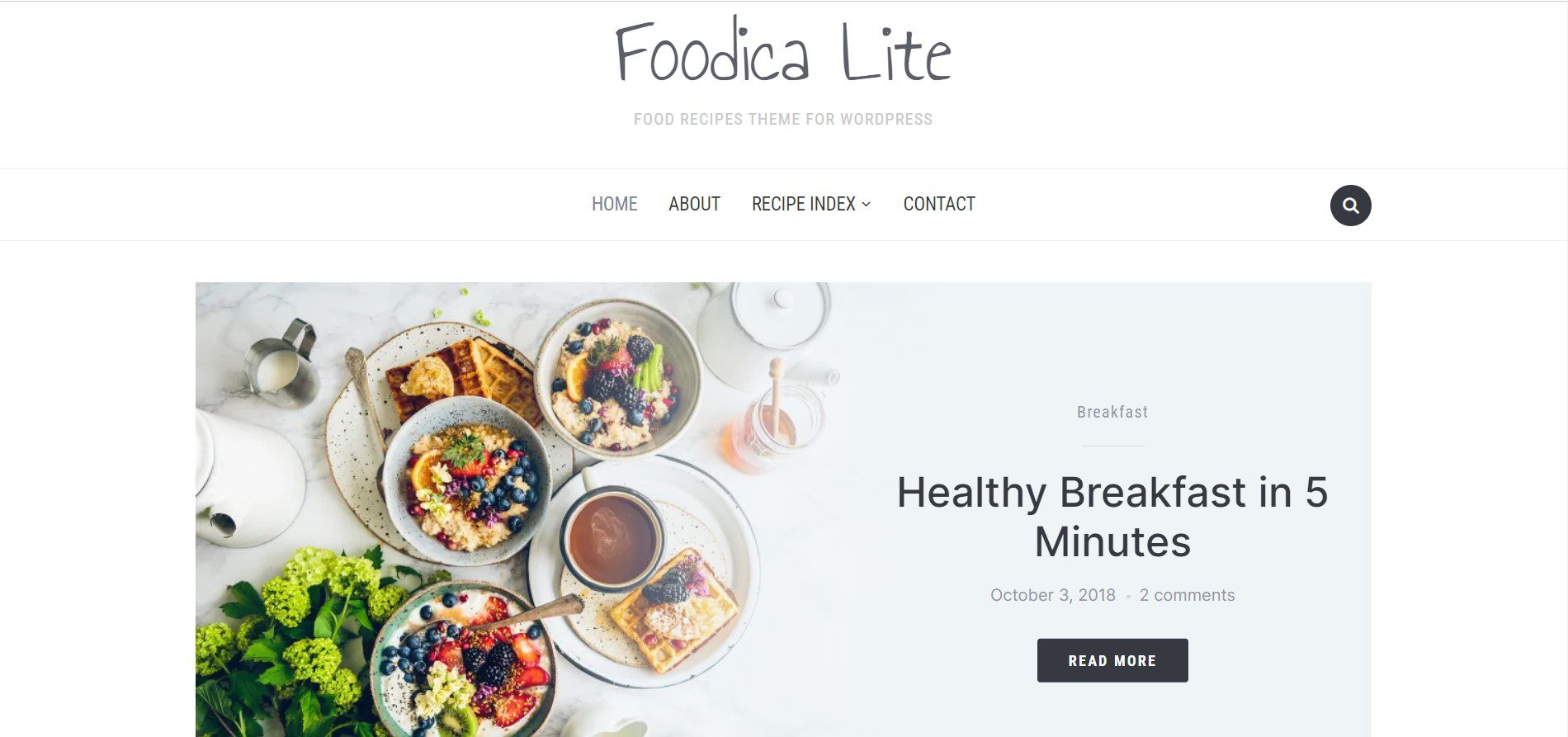 Download
Demo
Foodica is a clean, modern food blog template in many best responsive WordPress themes that delivers on all fronts. It's a truly modern design with plenty of white space, some beautiful typefaces, basic borderless text spaces, and some fantastic photos.
Foodica's power comes from its images. While the design is excellent, it is the photographs that elevate it to greatness. That, and the lovely handwritten logo. This is a part of the best responsive WordPress theme community that works well on smaller screens, so give it a shot if you want to start a fantastic site!
Key aspects include:
The layout is appealing, with plenty of white space.
Elegant font combination
The borderless style allows for easy flow down the page.
Eclipse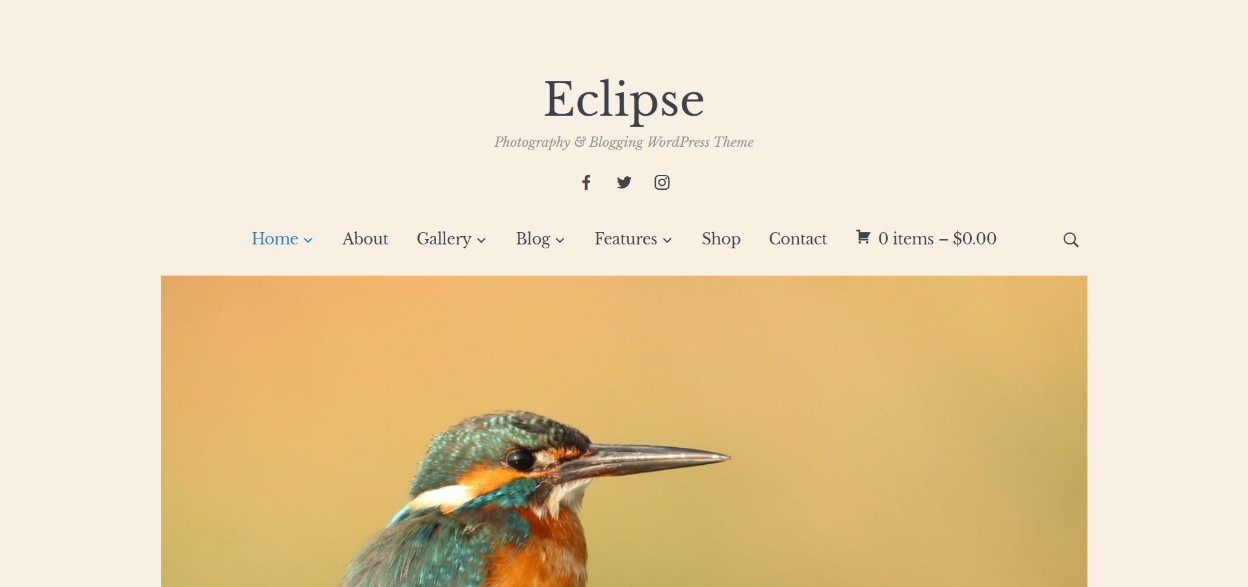 Download
Demo
Eclipse is excellent for creating a portfolio website like many of the best responsive WordPress themes. It's a very simple style with no borders, little information, and a variety of picture blocks meant to highlight your work. It's a simplistic idea with a lot of room for customization.
The logo header and navigation menu are both kept to a minimum. This responsive WordPress website design immediately transitions into a huge picture slider with pagination and down to image blocks. The sample website has relatively little written information, which may work nicely. If you wish to add more to the page, there are content blocks available.
Key aspects include:
Portfolio design that is simple but incredibly effective
Allows visuals to deliver the tale without being interrupted.
Excellent color and font selections.
In Conclusion:
As you can obviously see, there is a plethora of the best responsive WordPress themes available right now. Each provides something somewhat different while providing an excellent user experience. Everything may be tailored to your specifications with minimal effort while appearing to have taken a lifetime to create.
Now that Search engine algorithms employ responsive design as a web browser indicator, there is no need to buy an unresponsive theme. More of us are surfing the web on our phones and tablets, which is why responsive WordPress themes are so vital.
Read More: 8+ Best WordPress Mobile Themes
---
Contact us, ThimPress:
Website: https://thimpress.com/
Fanpage: https://www.facebook.com/ThimPress
Youtube: https://www.youtube.com/c/ThimPressDesign
Twitter: https://twitter.com/thimpress