Choosing the best WordPress WooCommerce theme is not easy when you starting your business. And, there are tons of WordPress WooCommerce themes that promise features that will work best for your company. We will highlight the topics that are 8 best for you to simplify the collection of themes for your online store.
What do you need in WordPress WooCommerce themes?
Attractive design
The first impression matters to online stores. Your design affects what the visitor will do next. If your visitors find your website boring, they will most likely turn to another page. So, we've carefully selected the most appealing themes to make sure you'll impress your customers at first sight. Besides, they also support you to customize.
Easy navigation
In some cases, online stores operate just like offline stores. Consumers can know exactly what they want. But they will spend a little more time touring your store a little bit. They will see discounts, bestsellers, and other product categories. Therefore, the theme should support customer behaviour and make sure they can go back and forth to find what they want easily.
Speed optimization
A good look isn't the only thing that keeps visitors from staying in your online store. Another important thing is the website speed. According to Forrester Research, nearly half of respondents expect the website to be fully opened in 2 seconds. Furthermore, 40% of respondents would leave if the load time took longer than 3 seconds. Therefore, the theme should be supported with page speed optimization to ensure visitors do not wait too long.
Supported plugins
WooCommerce by itself is a powerful plugin for you to run WordPress based eCommerce. However, to operate your online shop, you do need additional plugins. You need plugins to add contact forms, help you with SEO, or check shipping charges. The theme must support every plugin you need.
Fast compatibility
Owning a compatible site in 2021 is needed. Moreover, mobile users are evolving, and you can turn them into your loyal customers. Statista research shows that 86% of customers shop online via smartphones. Therefore, it is important that you can please them with an interface that is easy to navigate even on a small screen. Luckily, you don't need to download and install each theme one by one to check if it is compatible well or not. All WooCommerce themes we recommend here meet the standard.
The list of the 8 best WordPress WooCommerce Themes 2021
Galax


Galax is a stunning multipurpose WordPress WooCommerce theme that collects all of Galax's stars in the sky! This beautifully designed WordPress theme comes with every kind of purpose that makes you satisfied.
Galax got everything you need to smash ALL! Superior customization, content substitution, plus 500+ customs, options, and set up! Galax not only provides user-friendly UI and UX versatility but also variety! It gives you all the tools to create a wonderful and strong website without a line! You're never going to get tired of Galax.
Stocky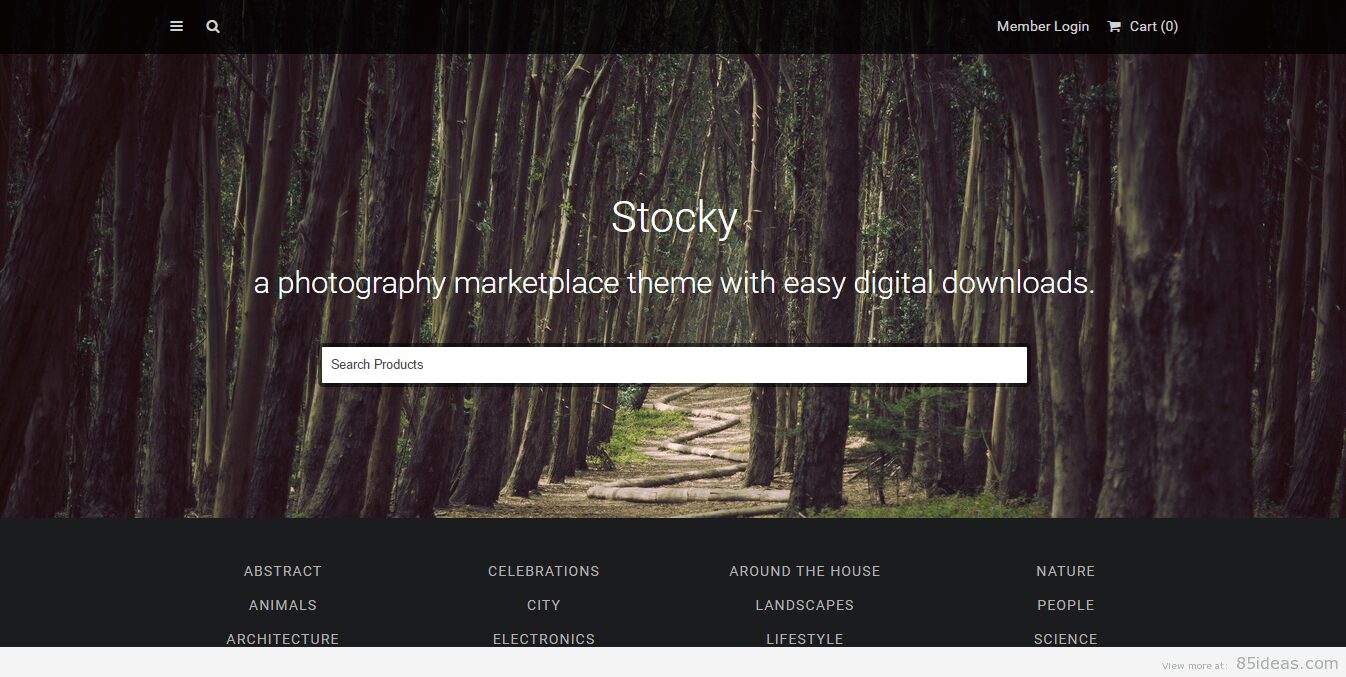 If we talk about one of the best WooCommerce themes eCommerce, we can't help but mention Stocky. Stocky has a simple, yet modern and elegant interface. This WordPress WooCommerce gives you an overview of the website. You can use this slider to display featured products and new products, submit coupon codes or coupons if you want.
Stocky's elegance and modernity are also incorporated into your products. The themes that display products in a stylish manner. Customers can hover the mouse pointer over the picture of the product to expand and display more detailed photos. The checkout page also offers information on all goods and prices purchased.
DGWork
DGWork is another excellent WordPress WooCommerce designed and developed to support your online store so you can start selling right away. You will love the way DGWork displays products. Product and inventory management has been greatly explored. Visitors can navigate products by category of products. You can also display the available sizes and colors without any problems.
DGWork offers a number of colour schemes. You can change the whole colour scheme in your online shop with only one click. If any of these boards don't work, you can build your own online store using a variety of cool layouts, colour options, and other cool add-ons. You can add new functionality and features by using custom code for people who like to code.
Olam
Olam becomes a complete, fast, and lightweight WooCommerce WordPress theme. It comes with Direct Customizer. To make customization to your online shop, you need no technical skills. You can only drag and drop this plugin to build something on the page you want.
Talking about features, Olam is one of the best WooCommerce themes with outstanding features. It will give you two main menu positions and a widget area in the footer. Moreover, it also offers the choice to add additional menus in the left or right sidebar. WooCommerce also opens shortcodes if you want to change your code. In addition, social media icons can be attached to the website.
With Olam, you can add the extras you need in your online store. You should install a WooCommerce related plugin like Wishlist, compare each product and see one at a glance.
Vendify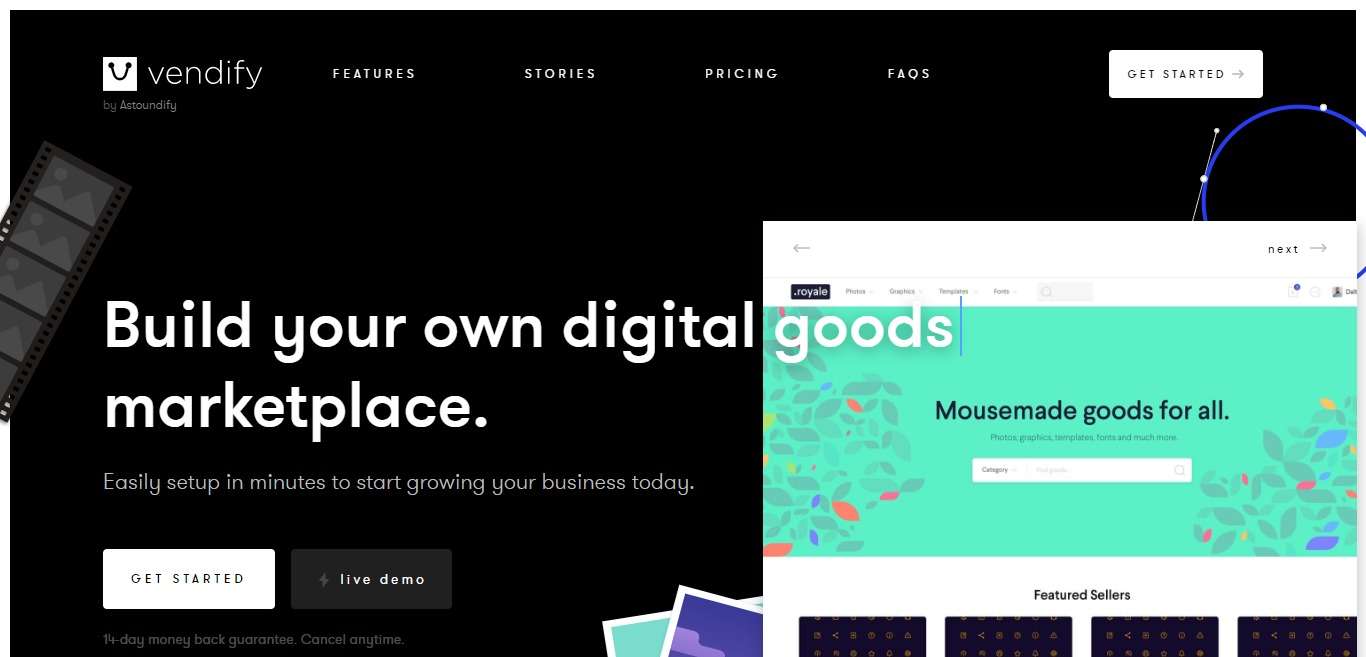 If you need more suggestions for a simple theme that integrates seamless WooCommerce, choose immediately Vendify. This is a gorgeous WooCommerce themes fashion.
Vendify's default interface is very impressive. Product categories are displayed on the home page. In addition, the smooth animation makes the product presence more modern and elegant. But if you want something that requires a bit of work to maximize beauty, Vendify is highly customizable. Even for beginners, creating a new look for a website couldn't be simpler. You don't need to touch any lines of code to configure theme settings and options.
Tijarah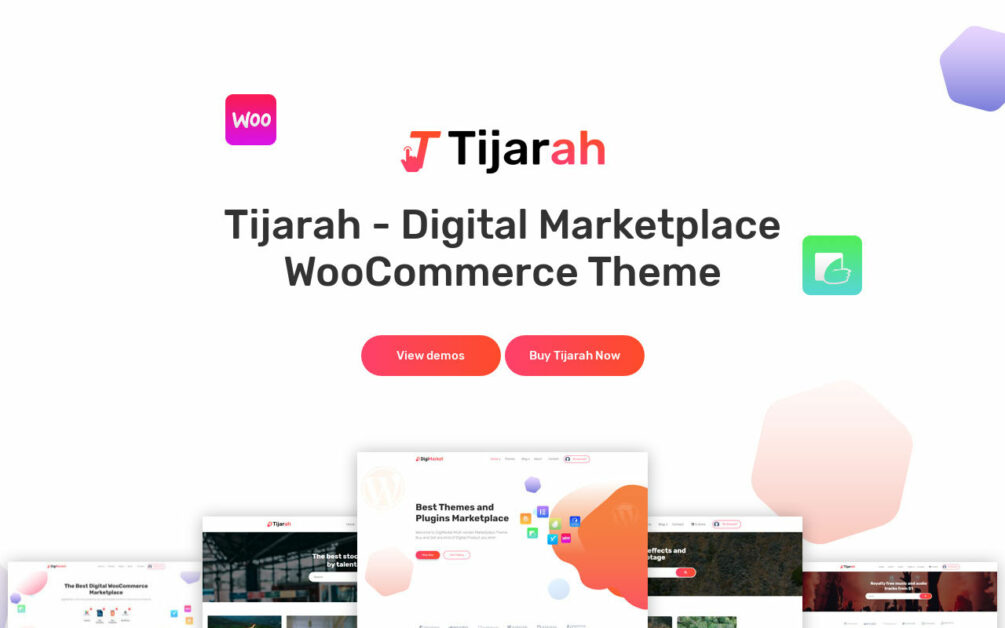 Tijarah is another great responsive WordPress theme for building your online store to stand out. You can create a modern and professional online store to keep your customers repeating with smart design and near integration with WooCommerce.
Tijarah comes with Live Customizer. Editing of all elements or designs is very simple. The edits you make can also be used in real-time. In case you like to design or use another page builder please integrate the plugin with Tijarah. The design for the online store with Tijarah is also interesting. It has many features such as many modern fonts and icons, thousands of beautiful layout designs, large menus, and more.
The features mentioned above are not all that Tijarah has. With this WooCommerce theme, you can also add custom background images as well as change the colour scheme. You have the option to add a portfolio and gallery. The best part of Tijarah is being able to compress all the rich features and optimize the website speed so it runs fast.
Digital Download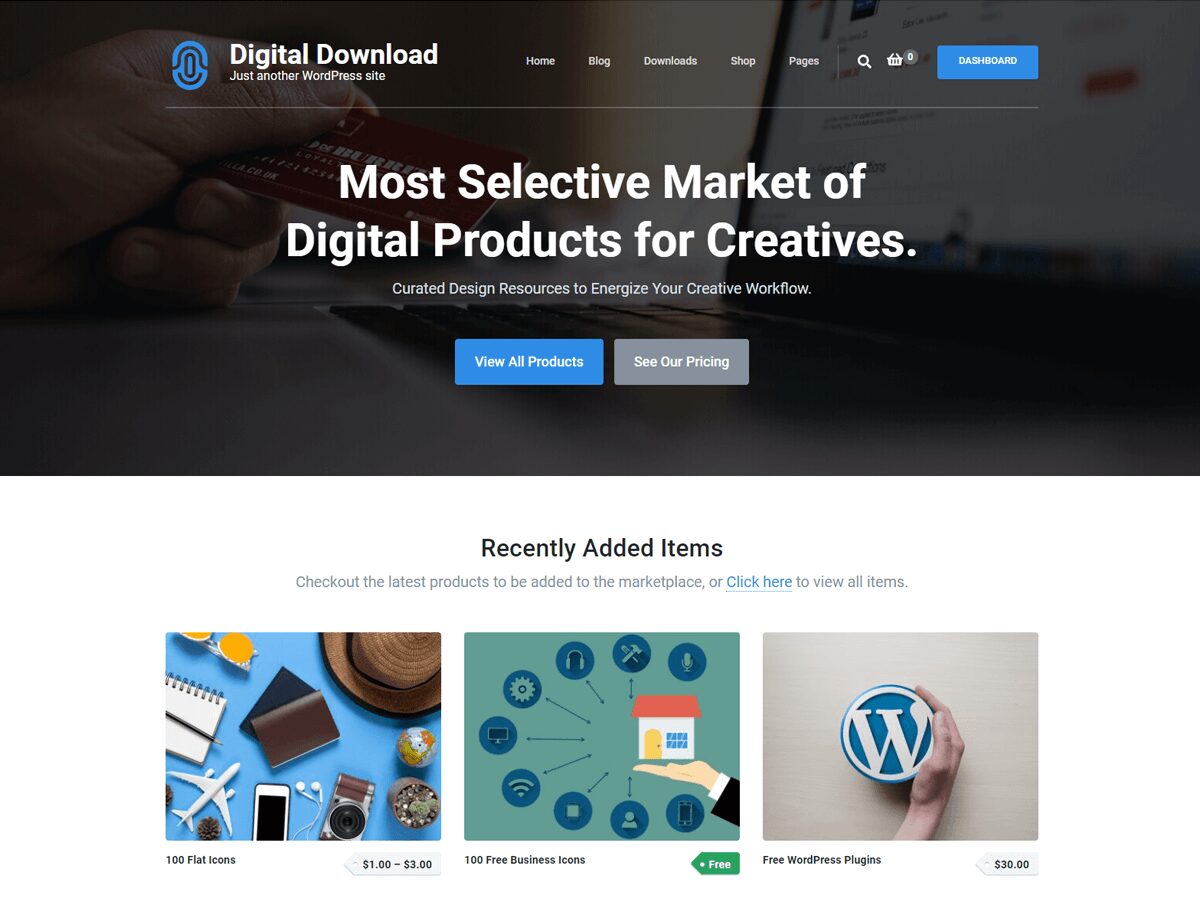 If you are looking for other recommendations on WooCommerce WordPress themes to assist with flexible site-building then Digital Download might be your choice. By default, Digital Download is bundled with WooCommerce themes Elementor. This is an amazing WordPress theme plugin which helps to change the site within only a few clicks and search for colours. Digital Download is also fully compatible with other page builder plugins, such as SiteOrigin page builder.
Hence, Digital Downloads is fully customizable. With it, you can set any image, slider or even video as the wallpaper. You can also mix and match colours. In addition, Digital Download provides a powerful mega menu to help you organize product categories.
If you want to skip all the design and move on to releasing an online store in preparation for the launch date, let Fagri do a lot of work. Digital Download has the option to set up and install all you need in less than 1 minute. That is so impressive, isn't it?
Themebox
Themebox has a modern and neat design WooCommerce theme, suitable for all companies. Focusing on full-width images and bold typography, Themebox has an enticing way to grab your visitors' attention.
Similar to the other themes we talked about before, Themebox is customizable. You can change almost any element. Modifying the colour scheme, fonts, sliders, and layout is extremely easy. You can also upload and set a logo for your online store for branding.
If you need any additional plugins to broadly build your online store, Themebox supports various powerful WordPress plugins like Yoast SEO, MailChimp, JetPack, and SiteOrigin site builder.
There are a variety of WooCommerce themes for WordPress out there, and choosing the best one for your company can be a headache. It's like picking a pair of shoes: you'll try a lot to make sure you get the most comfortable pair possible. Your research will be of great help to save time, you may be more inclined to continue using a theme you are already familiar with. Of course, there's nothing to stop you from trying out all the WooCommerce themes for WordPress you find!