One of the most important purposes of a WordPress site is to earn money from it. This requires not only unique content, extraordinary marketing plans, and services, but also a fast and furious website to run it all. Thus, you might need the most suitable optimization for your site.
There are some WordPress Site Optimization Plugins that might help you do that. Performance optimization plugins help to speed up your WordPress site and reduce its load time, which can lead to a better user experience and higher search engine rankings.
SEO plugins, on the other hand, focus on optimizing your site's content and structure to improve its visibility and ranking in search engine results pages (SERPs).
Finally, conversion rate improvement plugins aim to increase the number of visitors who take desired actions on your site, such as making a purchase or filling out a form.
By using these 15 best WordPress site optimization plugins, you can ensure that your site is not only fast and well optimized for search engines but also optimized for conversion, resulting in higher traffic, engagement, and revenue.
Performance Optimization Plugins
WP-Optimize – WordPress Site Optimization Plugins
The name itself says enough. The main feature of WP-Optimize is to automatically clean your WordPress site and compress your elements. Thus, no more trash, no more excess. Your site will be at its perfect size, balanced between quality and performance.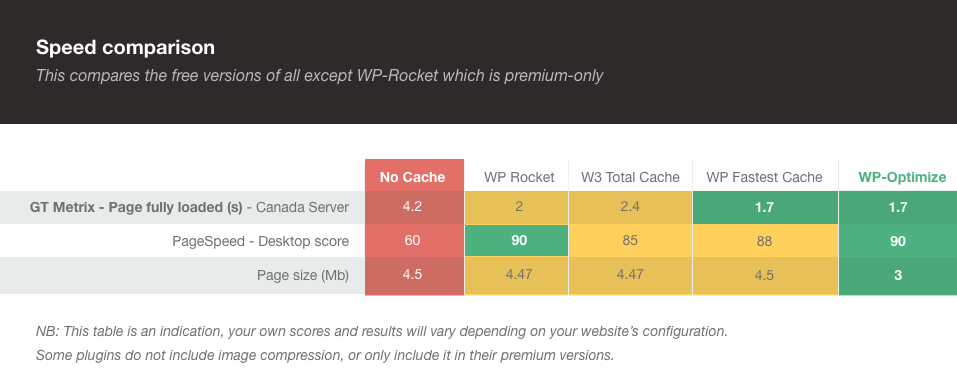 Besides, it provides some additional features. Firstly, it can compact and defragment MySQL tables in no time. Also, you can control which optimization level you want to carry out.
There is also an automatic schedule to clean up your site and pre-optimize backups via UpdraftPlus. Besides, you will be able to see database statistics and potential savings when having WP-Optimize clean your site.
Smush – WordPress Site Optimization Plugins
According to the research, images, and pictures make up 66% of the elements of a WordPress site. Therefore, it would be awesome if we could reduce their size but still have decent image quality. Luckily, Smush can do it.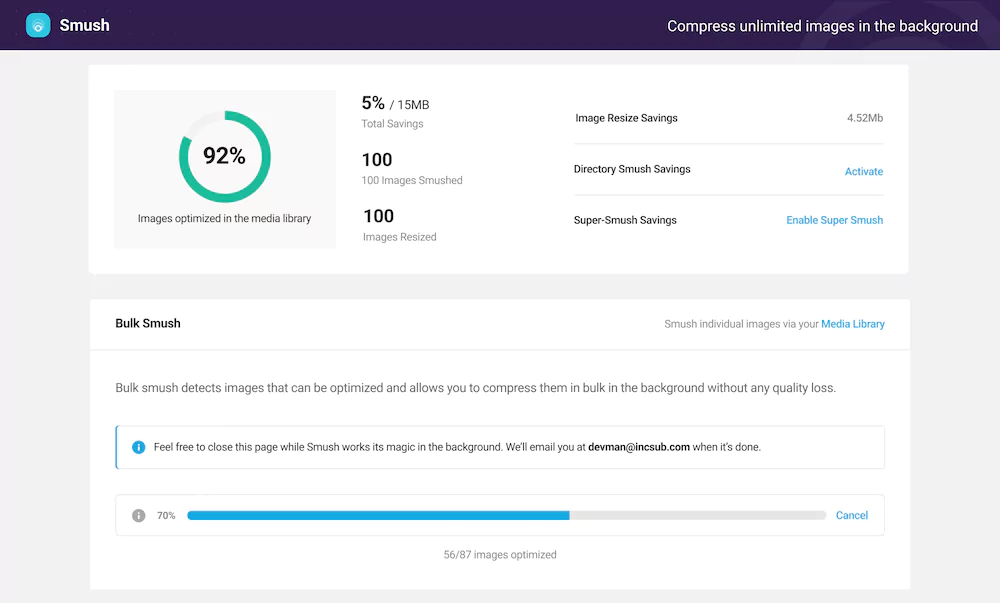 Smush is a powerful plugin that can resize, optimize, and compress all of your images to reduce your site's size and loading time. People have benchmarked and tested Smush for speed and quality. Indeed, it has seized first place as a proven crowd-favorite image optimization plugin for WordPress.
Smush comes with image resizing and compression, which scale down your image to match your desires. Or it can cut off the unnecessary parts to keep the image size intact.
You might not realize how slowly your site loads with large images. However, Smush has you covered. In fact, it smushes every single one of your images and is optimized to be the most balanced.
Autoptimize – WordPress Site Optimization Plugins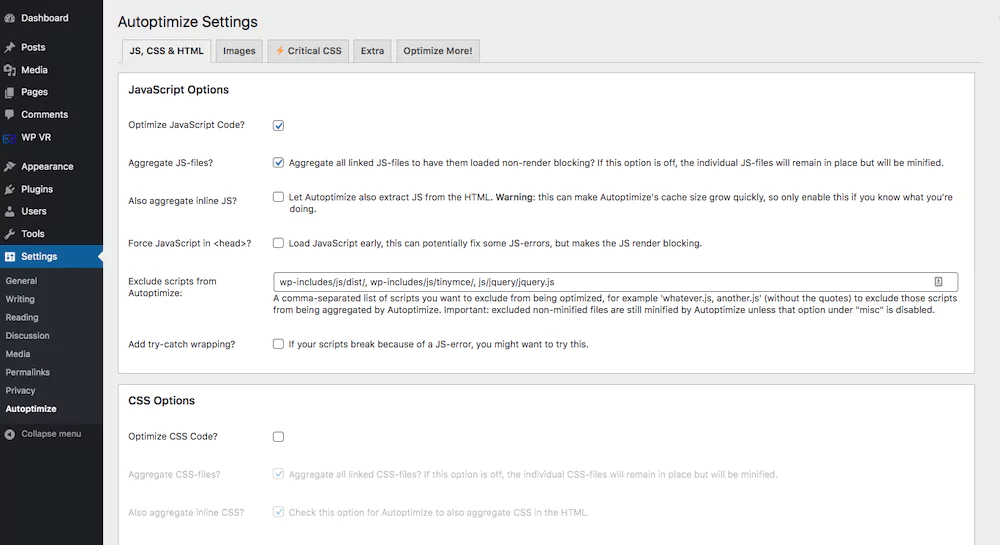 Next in our WordPress Site Optimization Plugins list, Autoptimize is coming up. Autoptimize can make optimization easier than ever. It's capable of aggregating, minifying, and caching scripts and styles.
Besides, Autoptimize can inject CSS into the beginning of a page by default and move and defer scripts to the footer. Especially the HTML code can be minified by Autoptimize itself.
This plugin would make your site incredibly lightweight and fast-loading. Also, Autotomize provides some advanced options, such as an extensive API and HTTP/2 compatibility.
W3 Total Cache – WordPress Site Optimization Plugins
In fact, W3 Total Cache is considered to be the best caching WordPress plugin. Literally, it has over 1+ million active installs on WordPress.org and has been updating very regularly.
What does it do? It improves website performance by reducing downloading times via features like content delivery networks (CDNs, for short).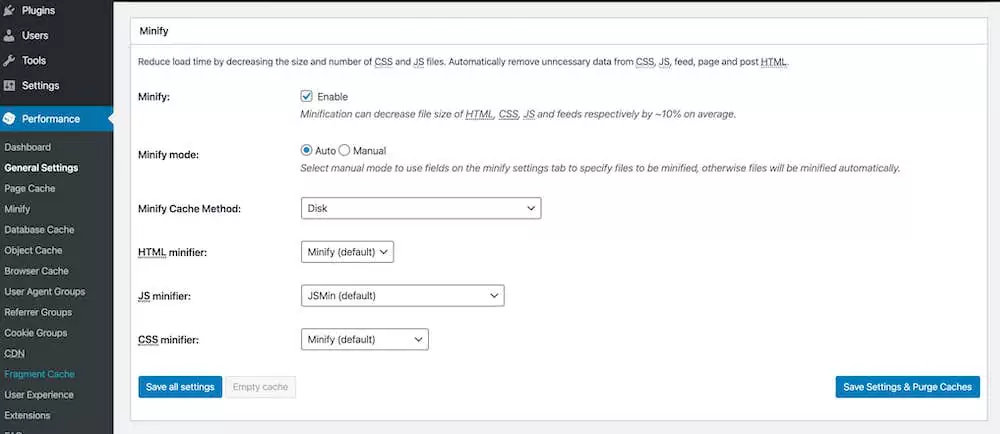 Therefore, this most used WordPress plugin can boost your site's ranking in search engine result pages, especially for mobile-friendly websites and sites that use SSL.
Moreover, your site's conversion rate will increase accordingly. W3 Total Cache also improves web server performance, which can sustain high traffic periods.
WP Rocket – WordPress Site Optimization Plugins
This is a premium add-on, and it's perfectly compatible with the WP Engine hosting service. As you've always known, WP Engine disallows caching plugins because it has already taken on that role.
However, WP Engine has announced its cooperation with WP Rocket as its caching plugin partner. WP Rocket provides multiple premium features, such as page caching and cache preloading.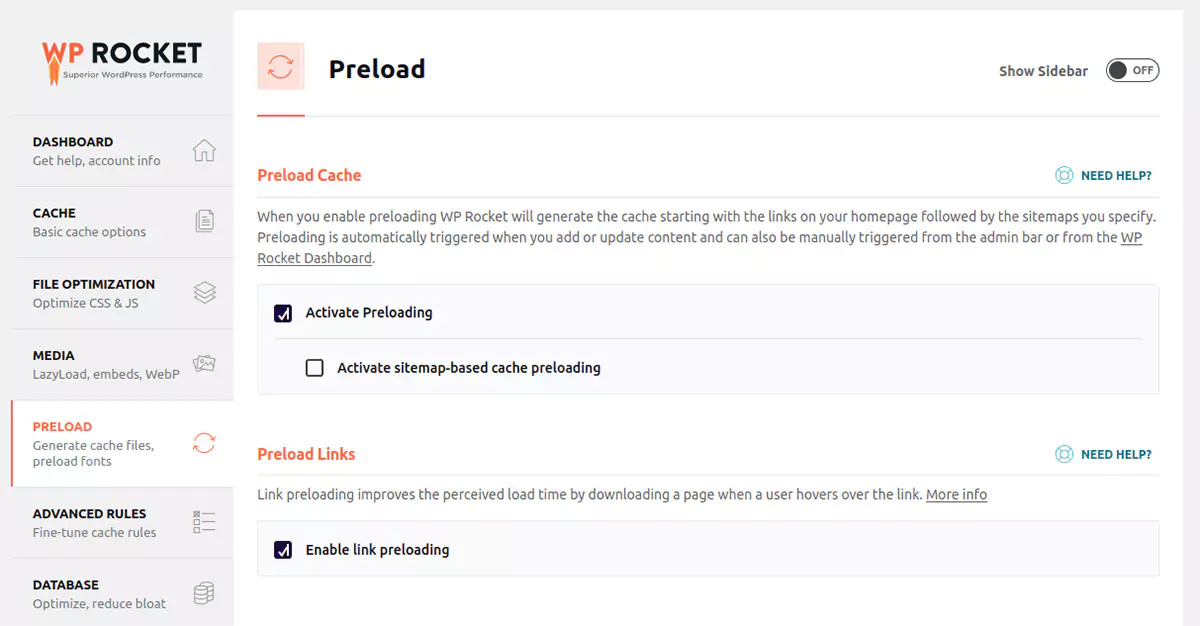 Also, it can compress static files and load images only on request, improving site loading time. Besides, WP Rocket is developer-friendly and can be configured and modified easily. Just one click, and your site will run faster like a cheetah.
Search Engine Optimization (SEO) Plugins
Yoast SEO – WordPress Site Optimization Plugins
Yoast SEO is one of the most popular WordPress Site Optimization plugins at the moment. With more than 5 million active installs, this one has proven its power. Indeed, it's easy to set up and easy to use.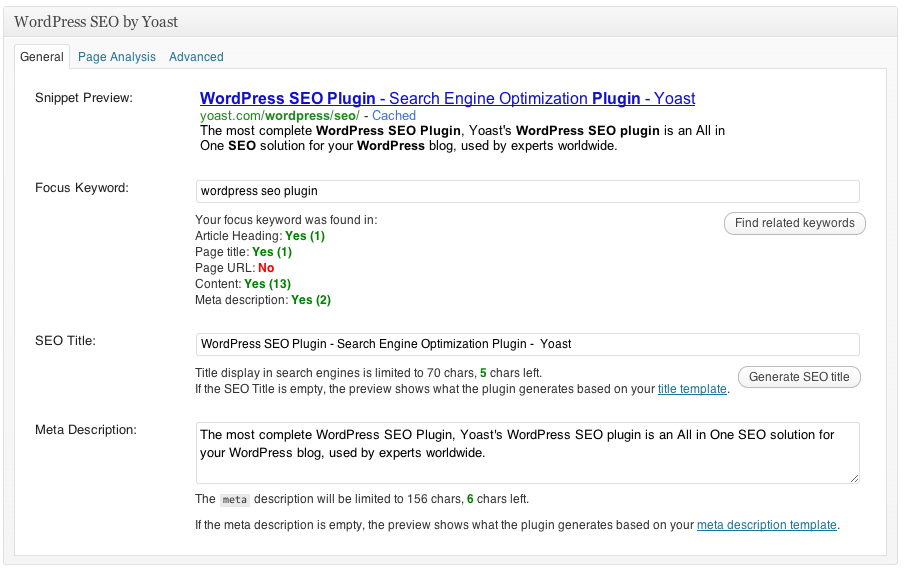 After installation, on every post and page, it will display a traffic light to indicate whether your site is good (green), average (yellow), or bad (red). Moreover, it shows you what's wrong with your content and how to fix it.
Besides, This most popular WordPress plugin even helps you write content as it forces you to stay with the focus keyword and improves your site's readability. Also, at the Post and Page dashboard, there are also traffic lights to show each post, so you can see which one was bad and go in to improve it.
Yoast SEO is lightweight, powerful, and convenient. This is the most reliable choice.
Note: Check out Yoast SEO: Improve Your Course's SEO to learn more about Yoast SEO
All In One SEO Pack – WordPress Site Optimization Plugins
Another awesome SEO master in WordPress Site Optimization plugins. It provides XML Sitemap support, helping your site be more easily recognized. Moreover, images are also boosted with the sitemap. Besides, the All-in-One SEO Pack provides Google Analytics support and SEO on Custom Post Types.

Especially, it is the ONLY free plugin to provide SEO Integration for e-Commerce sites, including WooCommerce. Furthermore, the All-in-One SEO Pack will automatically optimize your titles for Google and other search engines. This is quite an interesting SEO plugin for WordPress.
Google XML Sitemaps – WordPress Site Optimization Plugins
Next, in our WordPress Site Optimization Plugins list, we have Google XML Sitemaps. This plugin will greatly improve your site's SEO by creating special XML sitemaps. These ones will help search engines like Google, Bing, and Yahoo index your site better.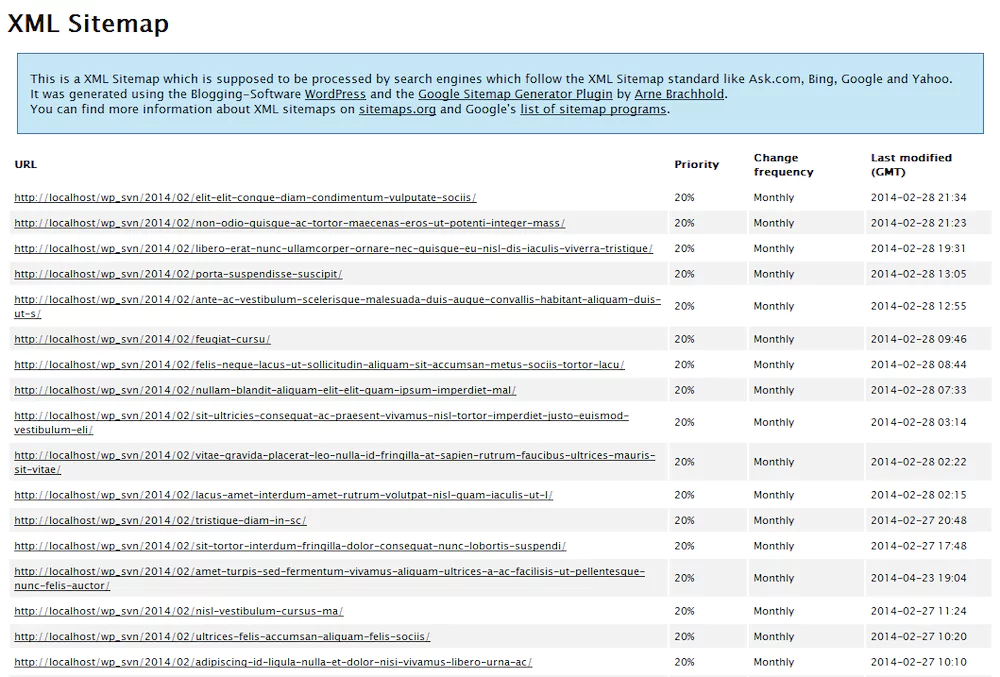 Besides, crawlers will be able to see the complete structure of your site and retrieve data very quickly. And more, it supports all kinds of WordPress-generated pages and custom URLs. Google XML Sitemaps also notify all major search engines every time you create a post with new content.
How convenient! Also, this plugin has lived for nine years and still lives. Consider this one a very trustworthy plugin.
Premium SEO Pack – WordPress Site Optimization Plugins
The Premium SEO Pack for WordPress is the ultimate tool for optimizing your website for today's search engines. This one is a premium add-on available on Envato's Code Canyon.
The Premium SEO Pack contains all the features that you would expect to find in dozens of different WordPress plugins, plus it includes unique features that you just cannot find anywhere else. There are so many features in the Premium SEO Pack.

For example, On-page Optimization, SERP Tracking, Sitemaps, Google analytics, Title and Meta optimization, Internal Link Building, validation, and more! Check out their landing page for better knowledge and to witness their power.
Conversion Rate Improve Plugins
Cloudflare – WordPress Site Optimization Plugins
Cloudflare is an All-in-one premium WordPress Site Optimization plugin. It optimizes performance through global CDN and web optimization features. Also, Cloudflare secures your site with WAF, DDoS protection, and SSL defenders, keeping your site unharmed from any types of online threats.

Moreover, it provides Insight, which identifies visitor and bot behaviors that aren't accessible to conventional analytics technologies.
With over 35% market share, Cloudflare has become one of the most reliable WordPress Site Optimization Plugins. This will surely push your conversion rate to the top if well used. We are using this one on our ThimPress.com site.
OptinMonster – WordPress Site Optimization Plugins
OptinMonster is another premium plugin. This is a Powerful Conversion Optimization Toolkit to Grow Your Email List and Boost Sales! OptinMonster can convert abandoned website users into subscribers and fill your list with email addresses.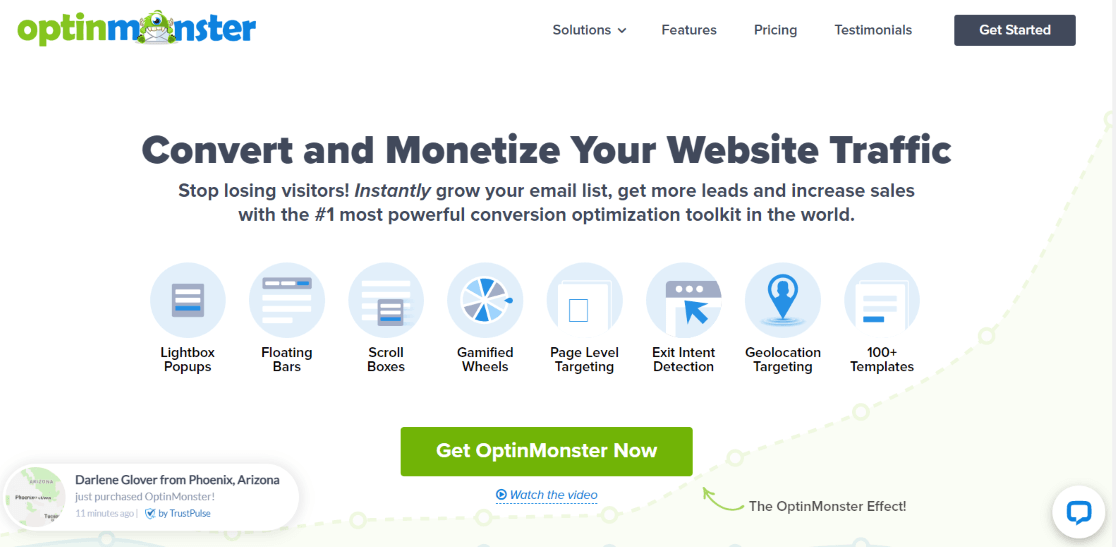 Furthermore, it offers on-site targeting, custom display rules, and dynamic text replacement. It makes your site more creative, attracts more people, reduces cart abandonment, and increases your sales.
Convert Plus – WordPress Site Optimization Plugins
Convert Plus is the ultimate plugin for pop-ups, banners, modals, and slide-ins for WordPress. It's easy to install, easy to create elements, and easy to creatively push them on site. This will attract many people to become subscribers and grow your email list.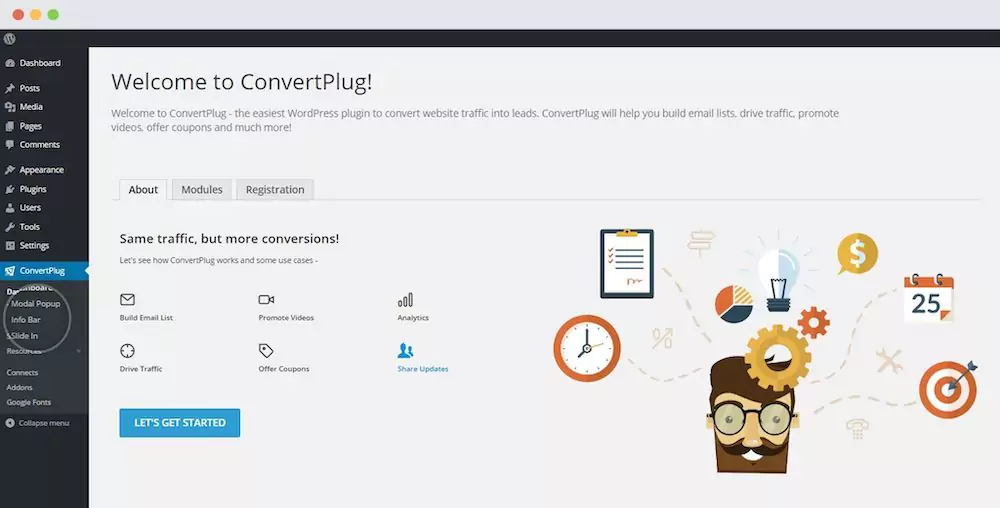 It also connects with MailChimp, multiple marketing mail systems, integrations, and custom CSS forms to retrieve emails in multiple ways. Thus, you can easily send email campaigns and set up autoresponders for your email list. This will improve your conversion rates and help you easily spread out your sites to other people.
Bloom. Email Opt-in – WordPress Site Optimization Plugins
With Bloom, you will gain more email subscribers. It's also a modal popup and ad banner plugin for WordPress. It can offer highly targeted content and elegant design options. Thus, more people means more email lists.

Moreover, Bloom provides multiple different display types. Such as an automatic opt-in popup, fly-in, form, widget area form, and more! There are many options and triggers for you to set up and customize. This variety will give your site a distinctive ad and opt-in system that will never be boring or duplicated. It also has 16 marketing integrations, including MailChimp.
Thrive Leads – WordPress Site Optimization Plugins
The last of our WordPress Site Optimization Plugins is Thrive Leads. Thrive Leads is a list-building solution that aims to boost conversion optimization. Therefore, it will increase your traffic, subscribers, and sales. The plugin is easy to use, and no coding is required.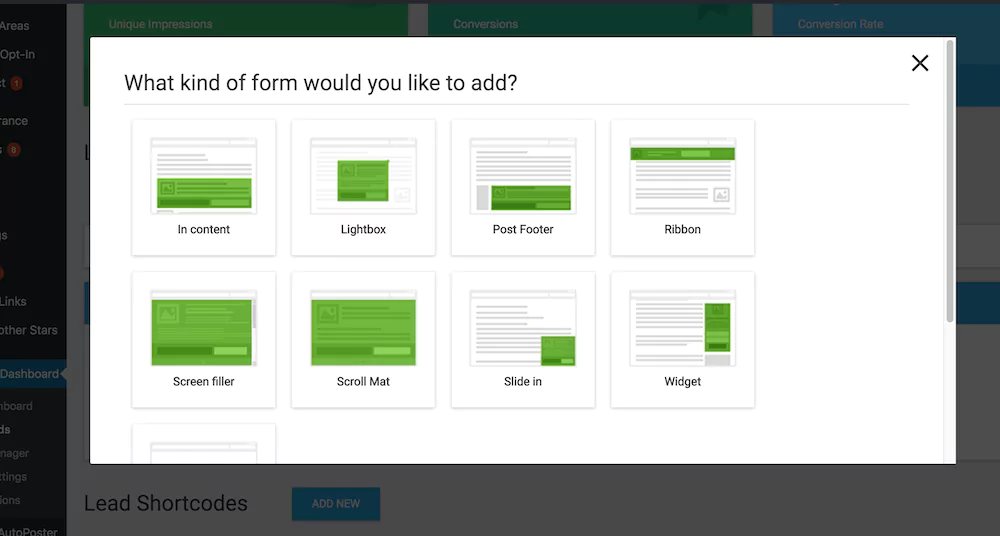 According to the developers, Thrive Leads is updated very regularly and always keeps up with any changes. Also, it provides advanced targeting and an A/B testing engine, which helps you improve the conversion rate. There are so many more awesome features in Thrive Leads; let's come check them out.
Final Words: Best WordPress Site Optimization Plugins
People always want to boost their sites speed. Speed is a critical factor for every website. Faster loading means a faster experience, better SEO, convenience, and comfort. Thus, increasing site speed is mandatory.
Therefore, we have many WordPress Site Optimization Plugins that could help you do that. Listed above are the most prominent plugins that you should consider trying.
Each takes on a specific role and is specialized in the best way possible. But remember not to take it all, a too-big site may have conflicts within, and you might not want to see that happen.
Happy new year, folks. Enjoy the holiday!
Read More: Best WordPress Backup Plugins to Secure Your Site
---
Contact us, ThimPress:
Website: https://thimpress.com/
Fanpage: https://www.facebook.com/ThimPress
Youtube: https://www.youtube.com/c/ThimPressDesign
Twitter: https://twitter.com/thimpress